Who doesn't love wearing makeup? Makeup once in a while is perfectly okay. However, some people fear it as they feel that makeup is not meant for their skin but if you do it right, then you won't face any problems, no matter what your skin type.
Damini Chaturevedi, make-up artist says, "having excessively oily skin can look like a challenge while wearing makeup. It can not only get smudged but can look like an utter mess. However, keeping a few simple tips in mind, you can make your makeup stay put for hours."
Follow Your CTM Routine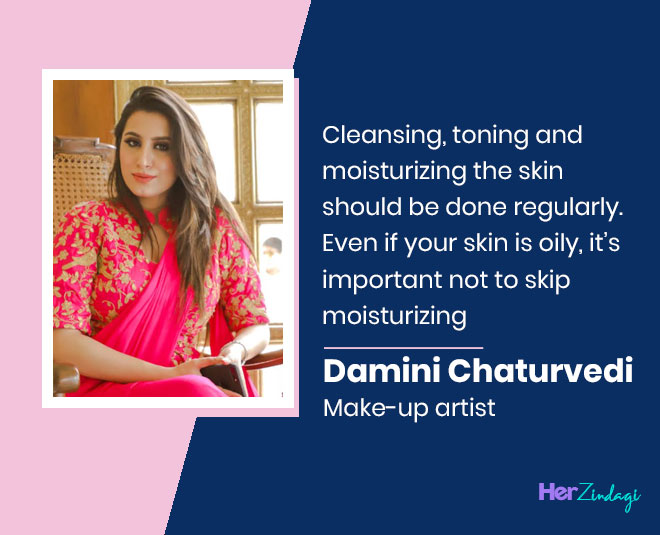 Damini Chaturevedi says, "To achieve a perfect canvas for your makeup, your skin prep should be in order. Cleansing, toning and moisturizing the skin should be done regularly. Even if your skin is oily, it's important not to skip moisturizing."
Therefore, stop making excuses and finding ways to skip your routine as it is necessary to keep your skin healthy and glowing.
Primer Is Essential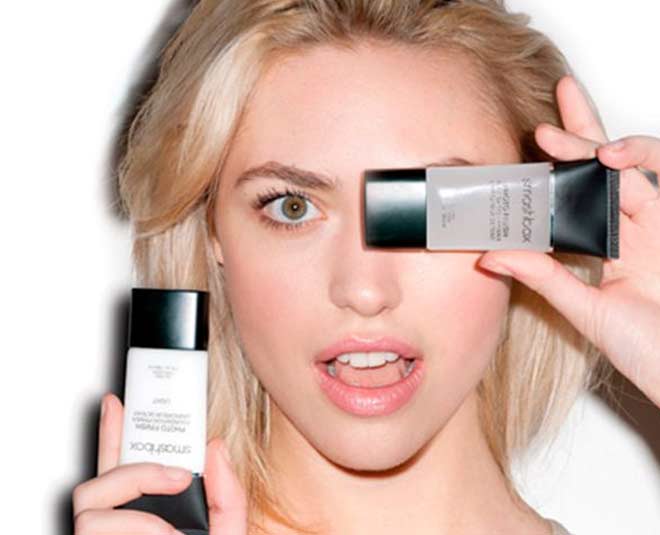 No matter what your skin type, a primer is essential. You shouldn't sip primer at any cost. An oil-free, anti-shine primer is best suited for oily skin! It not only helps to control excess oil but also helps in holding the makeup for long hours.
Use An Eye Base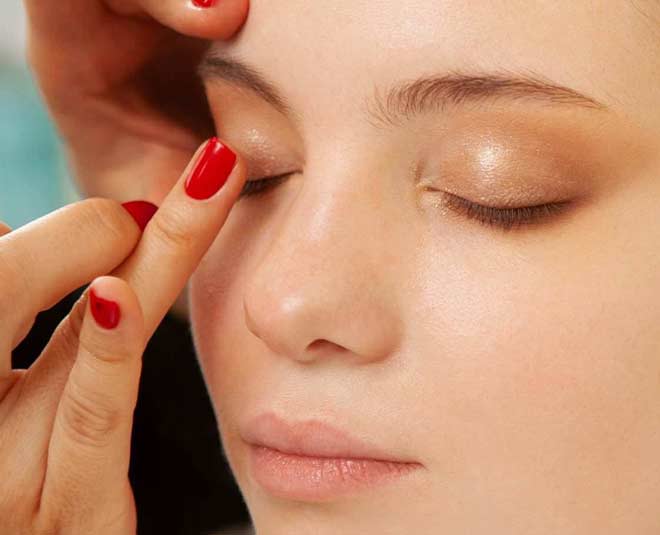 It is ideal to use an eye base before starting with eye makeup on typically oily eyelids. This will not make your runny and will allow it to stay on your skin for longer hours.
Use Oil-Free And Mattifying Products
The most important aspect of doing your makeup right is when you are buying your products as the wrong product can destroy your whole look. Finding the right kind of makeup products that suit your skin type is vital. It's best to invest in long-lasting and oil-free products.
Choose Powders Over Cream
Cream and liquid formulations are more likely to be impacted by oily skin due to its runny texture. If you have oily skin you may want to use powder products as they will last longer.
Also, using mattifying powder over the areas that you applied liquid products can help to control the shine.
Don't Miss: Yogurt Hair Masks At Home To Make Your Hair Silky And Shiny
Set Your Face
Setting your face with a matte finish spray shall help your face stay matte and makeup last longer. This is not only important for people with oily skin but should be done by people with all kinds of skin types.
Don't Miss: World Coconut Day: Expert Shares How Coconut Is Beneficial For Your Skin
Carry Blotting Papers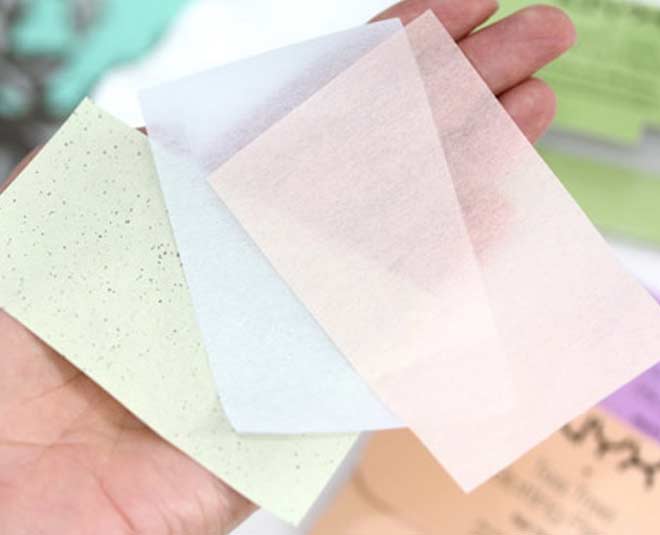 No matter how well you set your makeup, if you're prone to oiliness, you'll spot it sooner or later. A smart move would be to carry some blotting sheets and use them in the shiny areas. This will come in handy a lot and will save you from the embarrassment of smudged makeup at any event.
For more such stories, stay tuned to HerZindagi!