Bath happens to be one of the most relaxing activities on a daily basis. Other than removing dead skin cells and dirt from the upper layer of the body, it also releases stress and makes the nerves calm. What if we tell you by adding two simple ingredients that are easily available in every household, you can make bathing a more relaxing activity? Not only may this give deep exfoliation, but it also helps in making your skin soft and radiant. We are talking milk and honey. While the lactic acid in milk is known to remove wrinkles and act as a great cleanser, honey, on the other hand, is a natural humectant that promotes moisture retention. So, let's quickly learn how to prepare milk honey bath:
Things You'll Need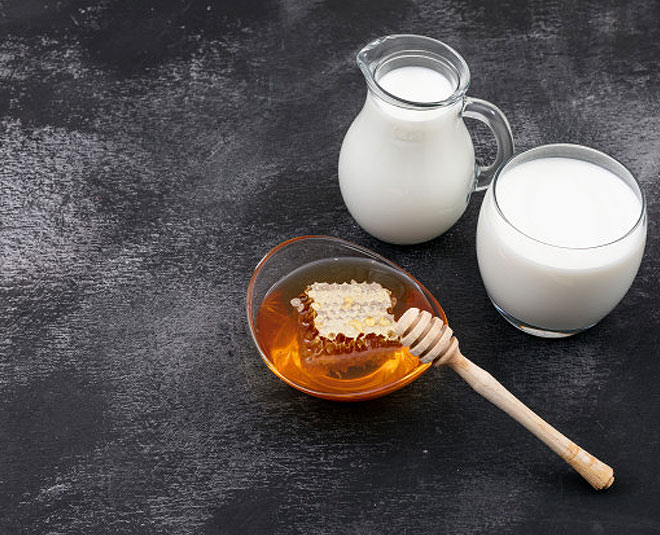 2 tablespoons of honey
1 cup of full-fat milk
Essential oil
Rose petals
Here's What You Need To Do
You have to make a mixture of milk and honey. The idea to dissolve both the ingredients well together.
Take a saucepan first add milk, boil it for 3-5 minutes. Then add honey. Keep stirring for the next 2 minutes. Let the mixture cool down.
Until then fill a bucket with water. Add your milk and honey mixture in it.
Now add 3-5 drops of essential oil and rose petals.
In order to remove the dead skin cells, pour the water twice on your body. Let the skin soak the mixture well.
Take a bath from the water that is left in the bucket while scrubbing your skin in between.
Lastly, take a minute bath from the clean water. Try this home remedy once a week for better results.
Benefits Of Milk Honey Bath
You must have often seen most of the cleansing products comes with honey, milk, or both of these ingredients. Why because, they are rich in cleansing and antimicrobial properties. Not only this, but they are also known for their ability to delay signs of ageing, such as fine lines, making the skin look radiant and youthful.
Don't Miss: 5 Homemade Cucumber Masks That Fight Puffy Eyes And Promotes Healthy Skin
Skin Irritation
Skin irritation is a common problem that increases during the summer season due to sweat and other external agents. Honey and milk due to its exfoliating capacity are likely to remove such bacteria without making the upper layer of the body dry and rough. Also, the antibacterial and antimicrobial properties of honey heal the skin.
Don't Miss: Get Rid Of Wrinkles, White Hair With Homemade Mango Packs
Rejuvenation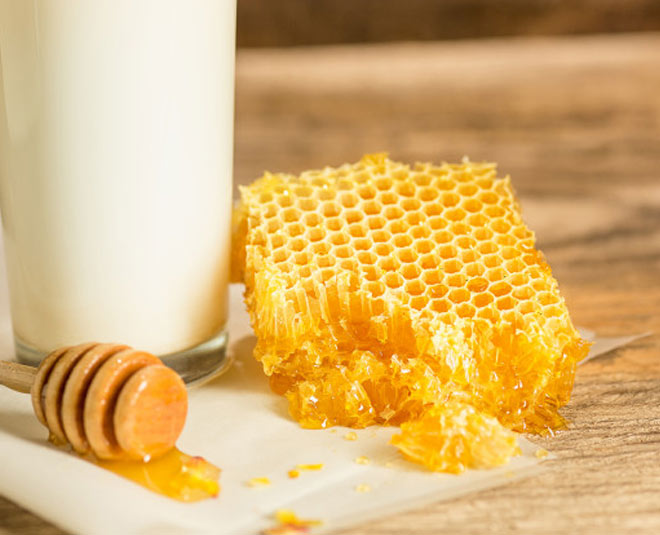 Be it a housewife or an office-goer, everyone wants to calm their nerves and feel relaxed. Milk and honey are highly beneficial in this regard as milk soothe your skin, and honey cleanses the skin cells from within, making you feel rejuvenated. For more spa-like experience don't forget to play some soothing music while taking a bath.