Since I have dry and frizzy hair, I bought the L'Oreal Paris Smooth Intense Instant Smoothing Serum and here is my detailed review on it after using for a whole month which is 10 uses.
Claims
L'Oreal Paris Smooth Intense Instant Smoothing Serum works through its anti-frizz and anti-volume action, curbing humidity led dampness of hair while preventing waves or volume from resuming their form.
10 times smoother hair
Retains smoothness for 48 hours
Contains Argan Oil and Silk Protein
Keeps hair light and manageable
Ingredients
Argan Oil: This oil is rich in fatty nutrients which helps in shielding hair from humid and dry weather.
Packaging
The packaging is decent as the pump is like any other bottle. But it is sturdy for sure.
My Experience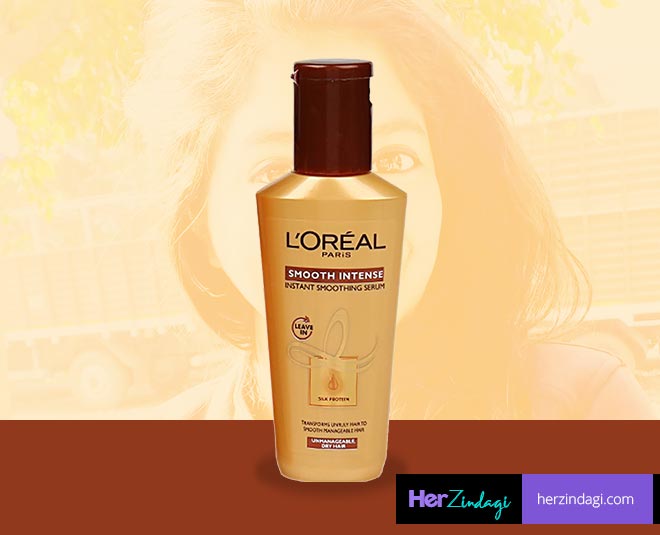 I have dry and wavy frizzy hair that needs major hydration, especially in the winter season. Looking for the right serums and conditioners is no joke but a journey as there are plenty of products in the market. So I came across this serum which was half the price of what I had been using and since it is a big brand and many salons use it as well, I bought a bottle for myself during a sale on Nykaa. After washing my hair and towel drying it, I used two coin sizes of it as my hair is below waistline now. It gave a nice glossy look to my mane and calmed down the frizz a little but for my very wavy hair, it was a little weak. The fragrance was amazing and you feel good for the first two days after washing.
Don't Miss: HZ Tried & Tested: Tresemme Keratin Smooth Shampoo Detailed Review
Pros:
Gives a glossy finish to the hair which stays until the next hair wash.
The light serum does not weigh down your hair.
Works well on dry hair.
It contains argan oil.
Helps manage tangled wavy hair.
Prevents hair breakage.
Affordable
Cons:
Not 100% effective but does a good job.
Price
Buy L'Oreal Paris Smooth Intense Serum, 100ml for Rs 155, here.
Rating
4/5