Mithila Palkar, a talented actor and singer, who is one of India's few YouTube discoveries. Over the years her career has expanded beyond the Internet. The actor, who worked with a few finest stars such as Kajol, and late Irrfan Khan is known for her bubbly and happy-go-lucky charisma but she gets the most attention for her curly hair. We all know how difficult it can get to manage such long and curly tresses. Since the 27-year-old actor manages to make it look so gorgeous, Hz decided to catch up with her and find out all her secrets.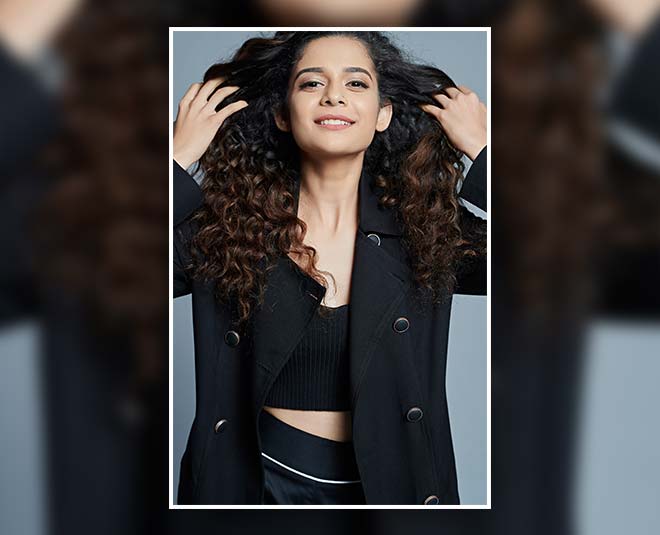 However, we found out that Mithila, who is extremely "possessive" about her hair like any other girl follows a very simple hair care regime. She told us, "I am not very experimental with my hair. I am very possessive about my hair that way. I usually oil my hair once or twice a week and that is something our mothers and grandmothers keep asking us to do."
As per the sources, around 60 per cent of the world's population has either curly or wavy hair. Therefore, we know there are many who face difficulties in managing their frizzy mane on a daily basis just like Mithila. Talking about the same she revealed "my hair is really dry so I have to find ways to moisture it as much as possible, and oil kind of helps my scalp to receive the moisture. Apart from that, I also do post shampoo care like using a conditioner and all those kinds of things. So yes, the only gherula nushka I use is to oil my hair."
There was a time when the Chopsticks star was obsessed with making her hair straight, as she thought it was "the ultimate key to beauty". But, it was later after causing a certain amount of damage she realised the importance of being "happy with what you have." "Growing up I thought that straight hair is the ultimate key to beauty and through many years in college I have straightened my hair religiously until I realised how much damage I was causing to my hair. Now, I really enjoy my curls and fully embrace them, the minute I realised that just be happy with what you have. You can make the most of what you have and you don't need to be like anyone else or to look a certain way. Always remember that there is no one like you and that is what makes you unique," said Mithila.
Speaking of hair damage, straightening, perming, curling, blow-drying is a constant part of her profession, which the Mithila also goes through this on a regular basis. It causes dryness and fizziness. Opening up about the same, she told us that, "Because you have to define your curls or sometimes have to straighten your hair, I have faced difficulties. Heat in general damages your hair and my hair gradually started becoming drier the time I realised there was a lot of heat being used for work purposes. Then I had to find other ways to add more moisture."
Don't Miss: From Making Hair Shine To Strong, Know Amazing Benefits Of Using Cod Liver Oil
"Anyway I have dry hair and with the amount of heat being used, it became worse in terms of dryness. So I had to figure things out around it and I still do because when sometimes the shoot is nonstop, there are always products like a straightener or a dryer being used on my hair to just give more definition and that's why I face difficulties at times," she concluded.
Don't Miss: Avoid Tangled, Frizzy Hair In The Morning By Not Making These Mistakes
On the work front, Mithila Palkar last essayed a role in Netflix series, Little Things 3 opposite Dhruv Sehgal. Sumit Arora directorial narrates the love story of a live-in couple.