Winters are here and one of the trendiest makeup looks to don this season is surely the peach tinted makeup look. This is because peach tint looks are very natural and require very fewer efforts. In winters all we really need is that perfect appearance without working too hard for it so this look comes in as a saviour.
Therefore, here we are with a very simple guide to help you flaunt that perfect peachy makeup look. Here's more to see.
How To Prepare Your Face Before Makeup

So, first, start by cleansing your face with a good face wash.
Then use a toner and apply it on to the face using a cotton pad and let it soak into your skin.
Now, moisturise your face with a rich creamy moisturiser and get ready for makeup.
How To Do The Makeup Look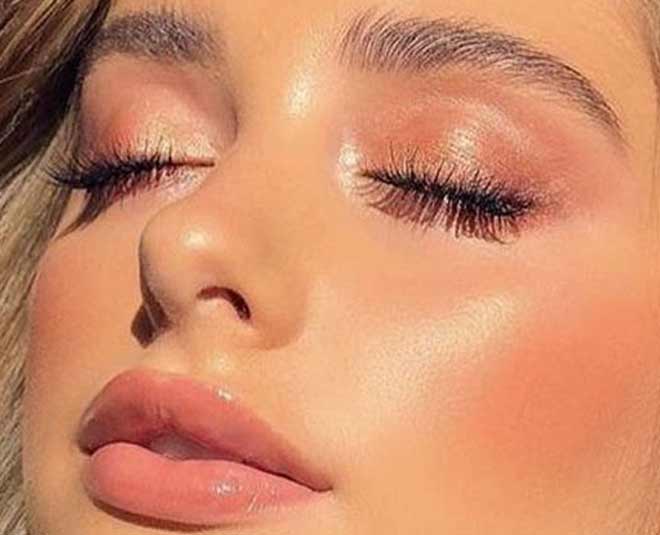 Apply a pre-makeup base on the face and spread it over with your hands or a sponge.
Next, apply the compact powder using a thick brush and let it set.
After that, using a foundation brush, apply foundation nicely on to the face.
Then apply eye makeup base on your eyelids and pick your perfect brown - peach shade and using a flat thin brush, cover your lids with a neutral brown first and then move ahead with a peach shade. Blend nicely to make it look natural.
Line your eyes with a black/brown liner and kohl and curl your lashes with a waterproof mascara.
Now its turn to add a peachy shade to the cheeks, but before that, pick your contour shades and start contouring the face lightly. Blend (how to clean your makeup blender)in everything using a makeup sponge and then apply a pinkish peach shade to the cheeks.
We will not highlight the face a lot, just a little highlighter on the nose, forehead and cheeks so that the look doesn't go over the board and remain natural.
Lastly, pick a very natural shade of lipstick and apply it on the lips. Avoid using matte lipsticks as it would leave your lips looking dry and flaky in winters, so apply a creamy matte shade for best results.
To round off, touch up everything, and spray a makeup fixer to set in your look and you're done!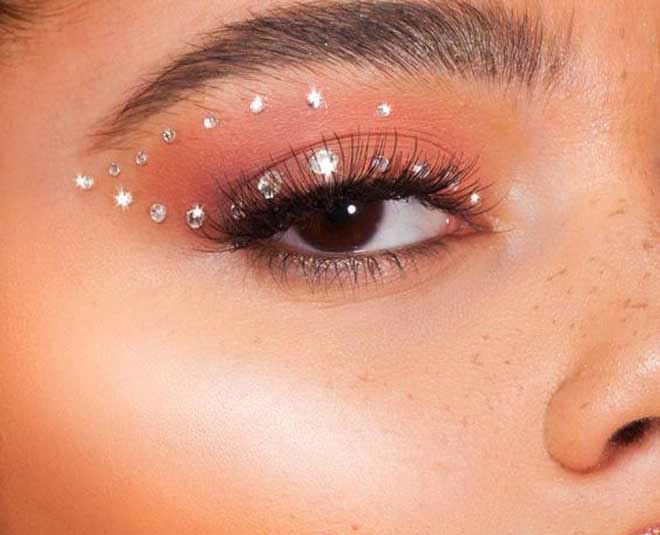 Here Are Some Tips To Get This Look Right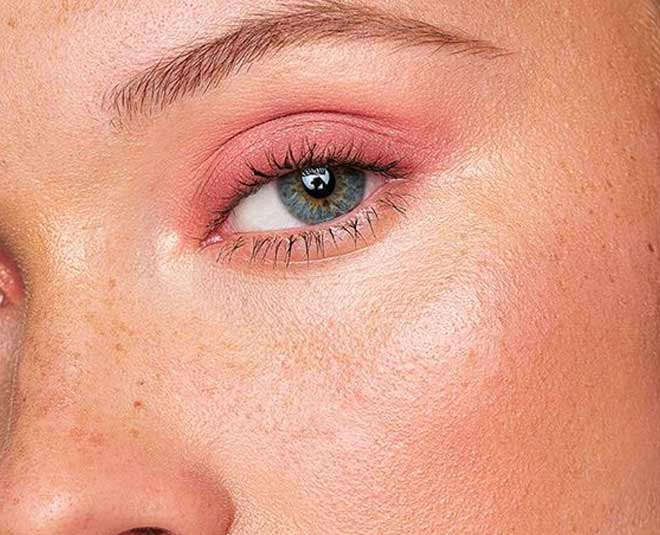 Choose the peach shades according to your skin tone. This will help you look more natural and will accentuate your look drastically. The general thumb rule is to choose a darker peach for darker skin colour.
Use a peach tinted colour corrector to lighten up your dark circles that otherwise make the look dull.
Also, you can invest in a concealer that is a little peachier than your skin colour. Dot the concealer before buffing it up under the eyes.
You can also use a tinted moisturiser before doing this look and this will make your face glow instantly(Make your face glow naturally) and will also help you get rid of the dull and ashy tint.
Choose either your cheeks or your lips to bring that instant pop on the face. If you choose to make your cheeks pop, make your lips a little lighter and neutral and vice versa. This will make the entire look very rich and classy.
Don't miss: From Katrina Kaif To Lisa Haydon, Bollywood Celebs Who Have Their Own Cosmetic Brands
So don this look this winter season and catch all the eyeballs around! Stay tuned to Her Zindagi for more such articles.