The trend of launching their own beauty or skin care range, that started in Hollywood, has now taken over Bollywood celebrities. Earlier top-notch stars like Salman Khan, Anushka Sharma, Kriti Sanon, and a few others starting was introducing their clothing brands, but now cosmetic brands are on the way to garner fans and audiences attentions. It also makes sense all the common people look up to the actor and actresses as their beauty idols. While some thrive to have glowing skin like Malaika Arora others wish to own beautiful hair like Kangna Ranaut. Besides all, the talented actresses of Bollywood know how to multi-task, and a few of them have indulged into entrepreneurship and independently started their own makeup and skin care range.
Kay Beauty - Katrina Kaif
Most recently Katrina Kaif came up with her beauty line called Kay Beauty. The actress herself launched the brand in November 2019 at Mumbai. Even before it was made available to the commoners, its product was making headlines as a lot of stars indulged into promoting Katrina's new venture. Speaking about Kay Beauty to one of the top media houses, the 36-year-old actor said, "Makeup has been a huge part of my journey; right from a model, to an actor to magazine covers to countless appearances. It has always been an interest of mine and something I've been passion about. I've done a lot of my own makeup throughout the years. With the knowledge of working with makeup artists and getting their tips, I knew it was something I wanted to do. I had a dream to create a beauty brand like this but you need a machine with the knowledge and bandwidth and product knowledge, and that's where Nykaa came in."
Arias - Lara Dutta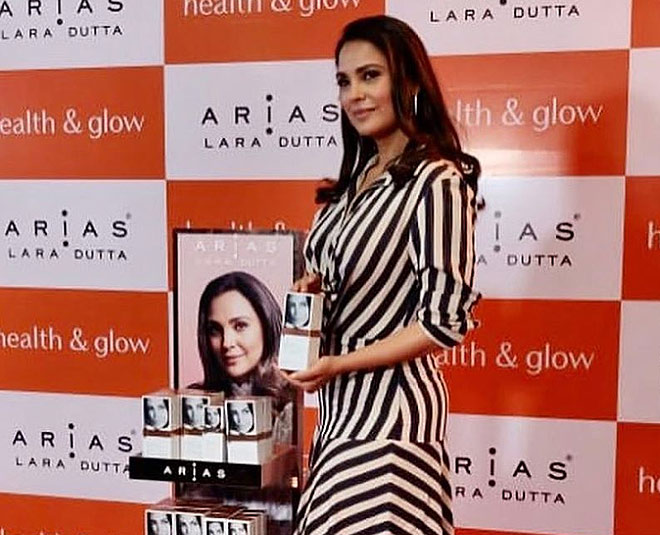 The former Miss Universe and one of the most beautiful Indian celebrities, Lara Dutta launched her healthy skincare products, known as Arias. The special thing about her range is that it is completely vegetarian, cruelty-, paraben-, and chemical-free. Starting from face washes to serums and cleansers, there are around 11 products in her skin care line. Reportedly, talking about her range, Lara revealed, "I have had experts work on my skin when I was young, and as I grew older, in my 30s and 40s, [I realised] skin needs a newer perspective, a new path. Indian skin has its own issues, so it's essential to formulate a plan that works for our skin specifically. I wanted to create a line that is affordable, easy to incorporate, ensures great quality, and addresses all the skin issues of the Indian skin – sun damage, free radicals, and pollution."
Star Struck - Sunny Leone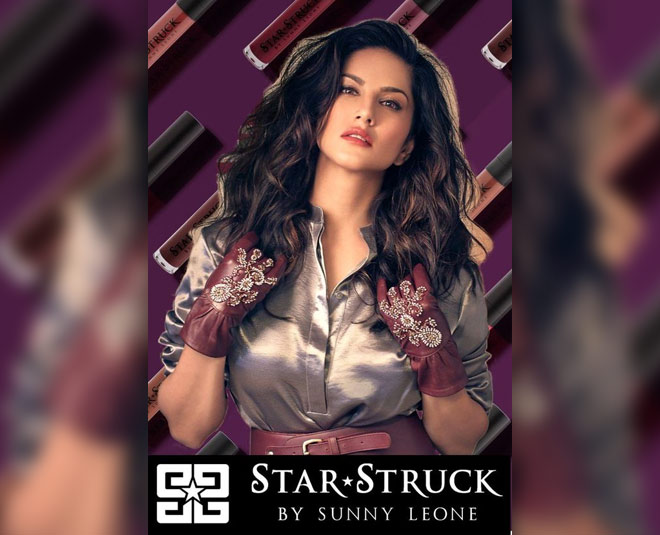 After featuring in a few Bollywood numbers and films, Sunny Leone decided to take a new career path back in the year 2018. She decided to start her own makeup line and named it Star Struck. Her beauty range consists of several products including, lipsticks, lip glosses, mascaras, eyeliners, and highlighters.
Don't Miss: Tips From Celebrity Makeup Artist Bobbi Brown Will Change The Summer Makeup Game For You
Opening up about the concept of her range with the media, the actor-model said, "Since I work in entertainment, I am always trying out new cosmetics. The thing that I love the most is lip wear that lasts and that is made well. So, I focus on the feel and texture of this line and made sure the pigments were strong so that when I wore it, I could start a press interview and it would still be on my lips hours later. What I love about my line is that I wear it constantly and most of my red carpet wear and promotions, I am most likely wearing StarStruck. I silly love it and I hope the people out there that would purchase this, will love it as much as I do."
Don't Miss: Here Is How You Can Recreate The Best Celebrity Make-up Looks On Koffee With Karan
Naked By Lisa Haydon
The leading model and a very loved actor, Lisa Haydon is blessed with the skin that every girl wishes for. She revealed the secret of her youthful and glowing skin when she launched a skincare brand named Naked. This cosmetic brand is made up of organic products and is reportedly hand made. When asked about how the products are made she recalled and told one of the leading fashion websites, "I put some fresh aloe vera and oils into a mortar and tried to mash them together. All I got for my effort were gross looking little transparent blobs. Then I chucked them into a blender, whizzed it up, and voilà, I had this milky white super smooth soufflé."