One of the biggest hurdles towards achieving flawless skin is pimples. It can happen due to several reasons such as, poor skin care regimen, sun exposure, deposition of sebum, hereditary, etc. While the reasons can be different, it all leads to blocking the skin pores. As the skin pores are not able to push out whatever gunk has been blocked inside, it causes swelling and further leads to breakage of the follicle wall. If you let the pimple go naturally, it might leave a simple black spot, but, if you burst it forcefully, you will end up with a terrible pimple mark. Instead of trying out chemical-infused creams, opt for natural remedies, as you don't want to make things worst with any kind of chemical reaction.
Coconut Oil
Coconut Oil is multi-beneficiary, and there is hardly any skin condition that cannot be reduced or treated with this magical element. Found easily in almost every household, coconut oil has anti-inflammatory and anti-bacterial properties. When it comes to pimple and acne, coconut not only removes the marks, over time, but also keeps new ones from popping out.
How To Use Coconut Oil
Clean your face with a mild or natural face wash.
Take 1 tablespoon of coconut oil in your palm, rub it gently and apply mostly on the affected areas.
Leave it overnight. Next morning wash your face with natural ingredients or dilute your face wash and use on the skin.
Try this daily to see effective results in a few weeks.
Tea Tree Oil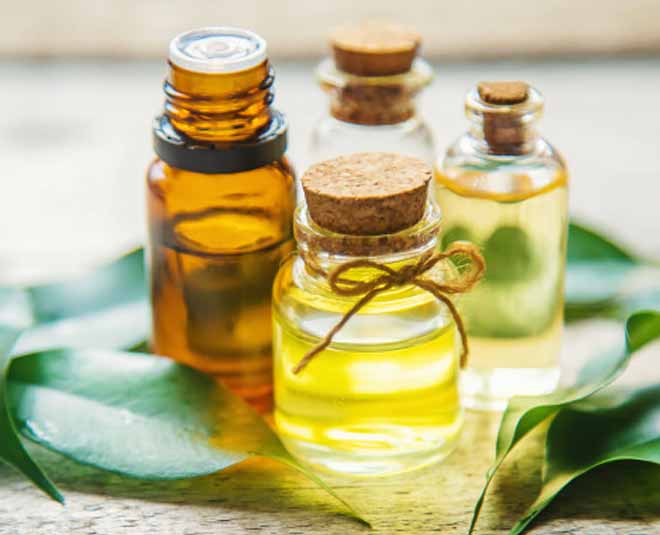 When dealing with pimple and marks caused by it, you always want to depend on something that has anti-inflammatory and antimicrobial properties. Why because, it will not cause any further damage to the skin and it will keep the bacteria from spreading and giving you more pimples. Tea tree oil is the perfect ingredient for this. No matter what skin type you have, you can close your eyes and rely on tea tree oil any day.
Don't Miss: Priyanka Chopra's DIY Hair Mask Recipe Is A Must Try
How To Use Tea Tree Oil
In a bowl, take around five drops of tea tree oil and mix with ½ tablespoon of coconut oil. It will act as a carrier oil.
Once you achieve a paste-like consistency, apply it gently on the pimple marks.
Let it stay overnight. The next morning wash your face with a mild face wash.
Try this regularly for the best results.
Gram Flour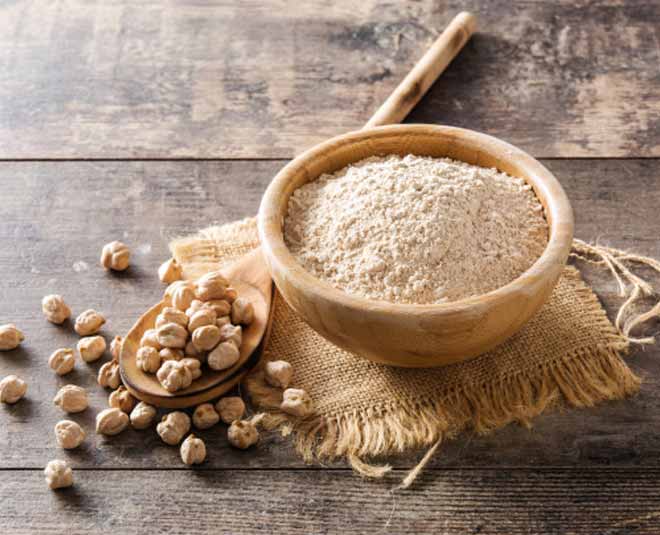 Gram flour or besan, made using chickpeas, is an amazing ingredient, which cleans the skin pores in the best way possible. Packed with alkalising properties, besan has been used in India to clean face and to get rid of pimple marks for generations. Before the arrival of face washes, most people relied on gram flour as a cleanser. It maintains the skin's pH balance and keeps any skin problems at bay.
How To Use Gram Flour
In a bowl, take 1 tablespoon of gram flour, 2 tablespoons rose water, and 1 teaspoon lime juice.
Mix them all together to form a thick paste.
Using a brush, first apply the paste on the affected area. Thereafter, evenly apply the paste on the rest of your skin.
Let it sit for an hour or so and then wash using plain water.
Try this remedy every alternate day for better results.
Orange Peel Powder
If you have oily or combination skin, this is probably the best remedy to bid adieu to those stubborn acne marks. Orange peel has citric acid in abundance, not only it will lighten up the dark spots, but will also enhance the quality of your skin.
Don't Miss: Geranium Oil: Here's Why This Essential Oil Is A Must-Have For Every Woman
How To Use Orange Peel Powder
To make orange peel powder, dry the orange peels for a week in the sun and then grind it in a mixer grinder.
In a bowl, take one tablespoon of the orange peel powder, 1 teaspoon of raw honey and mix both together, making a thick paste.
Apply evenly on your face, especially in the affected areas.
Leave for 30 minutes and wash with normal water.
Try this once every alternate day for the best results.
Castor Oil
Packed with vitamin E and omega-3 fatty acids, castor oil has all the elements that can remove skin pigmentation and repair damage. It boosts the growth of new skin cells and also reduces the size of the existing pimples.
How To Use Castor Oil
Take 1 teaspoon castor oil in your palms and using your fingertips, apply on the affected areas.
Leave it overnight and next morning wash your face with lukewarm water.
We use lukewarm water to remove castor oil because, it is thick in consistency. That's why it is a must that you remove it completely from your face.
Use regularly for best results.
If you liked this article, do comment on our Facebook page. Stay tuned to HerZindagi to read more such articles.