For couples in love and hopeful singles, Valentine's Week is the most awaited time of the year. While guys make every effort to look dapper, stressing out about looking good on the date can take a huge toll on the girls' skin. Well, love may not be all about looks but having a tired face is a sign of being unhealthy, which does not look so good, don't you think? So, if you want to put your best face forward (for your love and for the love of a thousand selfies!) then follow these skincare tips and make the impression.
Drink Up To Plump Up The Skin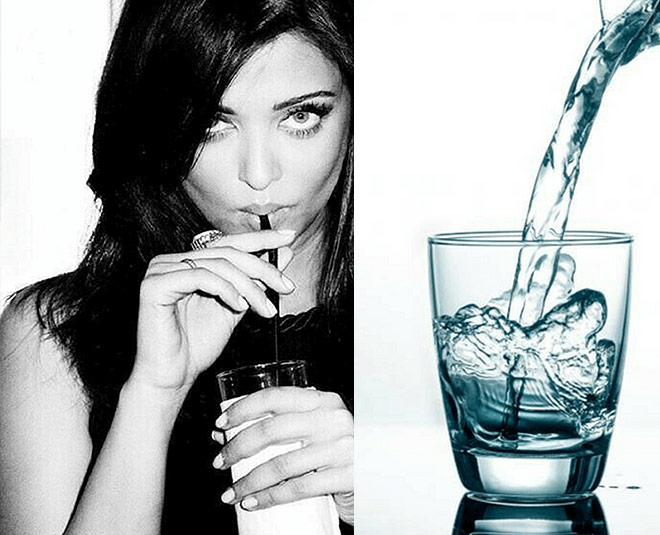 Image Courtesy: www.betterbutter.in
Even as you are reading this, get a glass of water and gulp it down. Your skin will thank you for it. If you wonder why you can't be wooed like your favourite moviestar then pay attention to their attractive, glowing skin. Bollywood beauties like Aishwarya and Sonam swear by this simple tip to always look fresh and dewy. So should you!
Give Your Skin Some C Love
Image Courtesy: www.skinlaser.com
While Vitamin E is a sureshot nutrient to make you look beautiful, it is Vitamin C which can boost collagen (which makes your skin less saggy) and make you look younger than you are. Packed with antioxidants, citrus fruits can help you fight skin damage caused by sun and pollution so start gobbling up those grapes, oranges and strawberries right away.
Don't Miss This: Khus Khus Seeds Can Make Your Skin And Hair Beautiful
Go Rosy
Image Courtesy: www.etsy.com
Gifting a rose to your beloved maybe the typical thing to do in the Valentine's week but how about getting a rosy glow with a beauty treatment made from this flower. Make rose a part of your beauty regime by making rose face packs. You can use crushed rose petals with mint and lemon juice to remove blemishes and excess oil, mix the petals with besan and yoghurt or apply a rose+oats+milk scrub to remove dead cells and reveal skin as soft as the rose petals themselves. Also, keep your face hydrated at all times with rose water or gulab jal toner for supple skin.
To know more about beauty benefits of simple ingredients like atta, bad habits that can hurt your skin or other beauty tips, keeps reading Her Zindagi.