Whenever we step out of our houses, dirt and dust start to accumulate on our skin and form layers which further makes our skin appear dull and old. One easy way to get rid of all that dust, dirt and excess oil from your skin is by scrubbing it. Many of us pay attention to the much talked about CTM or cleansing, toning, and moisturising routine and skin scrubbing which is actually an important part of skincare.
Exfoliation is important for healthy skin and if you want to get rid of all the dead skin cell buildup on your body then you must indulge in scrubbing. Body and face scrubs are available in a variety in the market but we wanted to bring you a scrub that can be prepared at home and gives the best results without damaging your skin.
DIY Coffee Scrub
You need:
2 tbsp coffee (leftover from French press/ground coffee)
1 tbsp coconut oil
1 tbsp sugar
Directions:
In a bowl, mix all the ingredients well. If you wish to apply it all over your body, add more quantity. Your coffee scrub is ready. Gently massage it over your face or body and wash. It makes your body smell amazing!
Why Coffee?
Coffee helps in cell-regrowth, it helps in increasing the production of collagen, improves elasticity in the skin and makes your skin smooth and bright.
Coffee helps in improving blood circulation in the skin, it makes your skin healthy.
As a scrub, coffee helps in clearing away all the dead skin cells. It is said that using a coffee scrub helps in reducing cellulite. It tightens your skin.
Coffee is packed with antioxidants which help in protecting your skin from free radicals that damage your skin.
Coffee helps in reducing the appearance of fine lines, sunspots.
Coconut Oil For Skin
Along with exfoliation, your skin also needs moisturisation and that is where coconut oil helps you. Packed with healthy fats, coconut oil smoothens your skin. It has antioxidant properties that keep skin issues at bay. Coconut oil also helps in improving skin elasticity and collagen production.
If you have dry skin then using coconut oil helps in moisturising your skin. It softens your skin.
Don't Miss: Here Are Some Remarkable Benefits Of Using Coconut Oil Regularly
When used along with an exfoliant like sugar, coconut oil helps in clearing excess dead skin cells. It also clears your pores that make your skin look dull.
Sugar For Exfoliation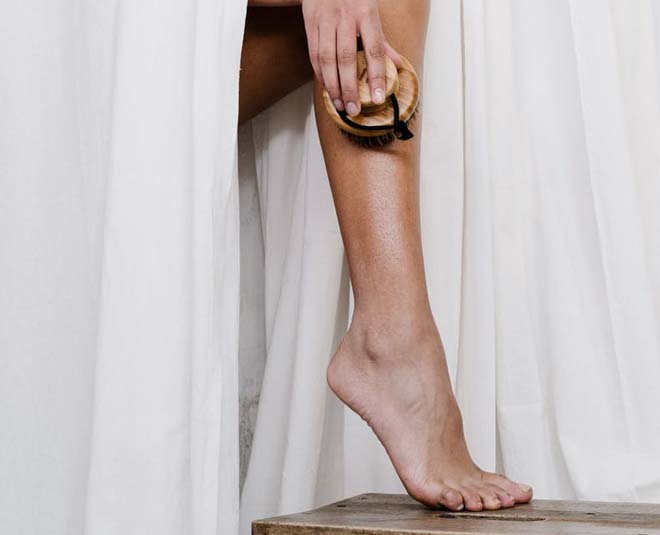 The small particles of sugar helps in exfoliating your skin. It cleans the dead skin cells and gives your healthy and glowing skin.
1. Sugar has glycolic acid which encourages cell growth and gives you young and beautiful skin.
2. Sugar has the quality of drawing moisture from the environment and helps your skin retain it.
3. Sugar scrubs help in improving blood circulation in the skin and make it look young and beautiful.
This homemade coffee scrub is completely natural and doesn't really have any side effects. However, it may not work for every skin type. To be on the safe side, we suggest you do a patch test.
Now that you know the benefits of using this coffee scrub on your face and body, try it and get that beautiful skin you always wished for! For more such beauty DIYs, stay tuned!