Highlighters You Can Try For Perfect Glow
Highlighters are packed with shimmer particles that reflect light and further provide a sheen that gives you a sculpted look.
Are you longing for that naturally glowing skin? You are not alone! Everyone wants to flaunt glowy, radiant, and flawless skin every time they step out. But then, the dull and tired-looking skin comes in the way, right?
So, what can someone do to achieve that lit glow? Well, use a highlighter!
A highlighter is a makeup product that reflects light and adds luminosity to your beautiful face. This product is perfect for enhancing the high points of your face, as that is where the light usually falls naturally.
It is basically applied on the brow bone and cheekbones along the bridge of the nose, on the cupid's bow, and sometimes, on the inner corner of your eyes.
Highlighters not only highlight and accentuate your facial features but also give you a more youthful look. Whether you want to go for fresh and natural-looking makeup every day or decking up for a party, or a date with your BAE, highlighters can do the trick. Instead of blowing your cash on costly salon treatments, you can simply invest in a good highlighter.
Now, if you are rummaging through the makeup aisles or websites looking for that perfect highlighter for you, look no further!
We have listed some of the best highlighters available in India that will give you luminous, flawless skin. Have a look!
But first, it is time for some basics!
Benefits Of Using A Highlighter
Using a highlighter may sound a little difficult, but trust us, this amazing beauty tool has so many benefits that you will instantly add this product to your makeup vanity!
Its ability to shine on your face can make you look younger.
It draws attention to your best features.
It makes your makeup look fresher and more bright.
It helps in reducing the appearance of dark circles if used correctly.
You can use it in multiple ways - as an eyeshadow, blush, or contour.
Highlighters You Must Invest In For That Perfect Glow
Now that you know the usage and benefits of highlighters, you must be able to understand that investing in this product is a wise decision as it can be quite handy in your beauty regime.
So, take a look at some of the best highlighters and get yourself the one that suits you the most.
Lakme Face Sheer Highlighter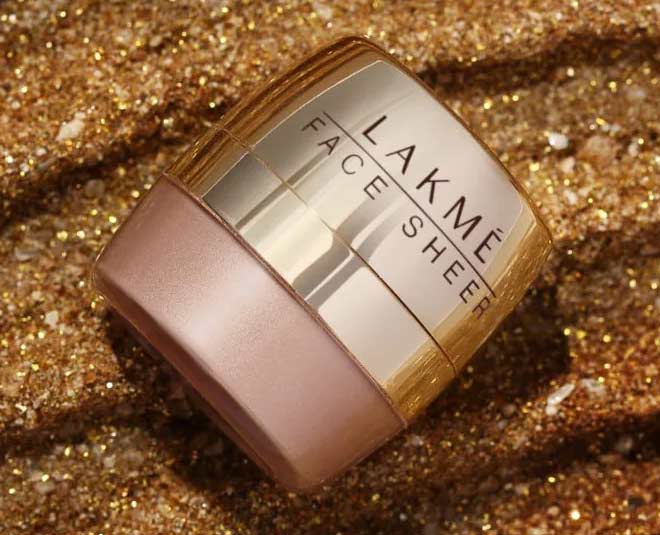 Image Courtesy: nykaa.com
If you are looking for sun-kissed skin, then you need to add this highlighter to your makeup bag.
Lakme is known for its products suited for Indian skin tones and this one stays true to this fact. Lakme Face Sheer Highlighter is basically a sheer powder that will blend with your natural skin tone seamlessly yet provides a radiant glow.
A major plus point is that this product can be used both as a blusher as well as a highlighter because the powder highlighter comprises of shaded pigments that give out a slight tint to your cheeks. These highlighting touches last all day, and they can also work well with your formal wear.
To ensure easy application, it comes with a sponge applicator. Moreover, this highlighter is compact enough to fit in your handbag and is travel-friendly. It can also be the perfect choice for those who need a slight touch-up on the go.
However, it is not very pigmented and you would have to rub hard the sponge applicator to see the effect on your skin.
Maybelline New York Face Studio Master Chrome Metallic Highlighter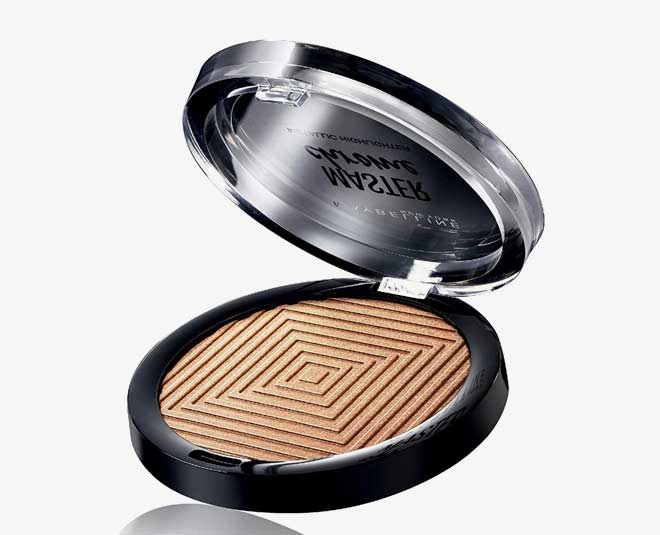 Image Courtesy: amazon.in
The best affordable and quality brand has done it again! This metallic highlighter by Maybelline New York will leave you looking like a bronze goddess with its metallic sheen. Trust us!
This highlighter comes in two shades - Molten Gold and the Molten Rose Gold - which provide amazing coverage and is a great option for glowing skin. It contains pearl pigments that feature a reflective finish to your skin.
Not only does its powder formula glides smoothly, but it is also lightweight and does a fabulous job of enhancing and accentuating your features.
That is not all! You can adjust its intensity as per your mood be it applying lightly for a fresh and subtle glow for a daytime look or building it up for a bold party look at night.
However, the product does not last long and its packaging could have been better. So, take note!
Don't miss:Here Are 5 Ways You Can Use Your Highlighter While Doing Makeup
SUGAR Cosmetics Contour De Force Mini Highlighter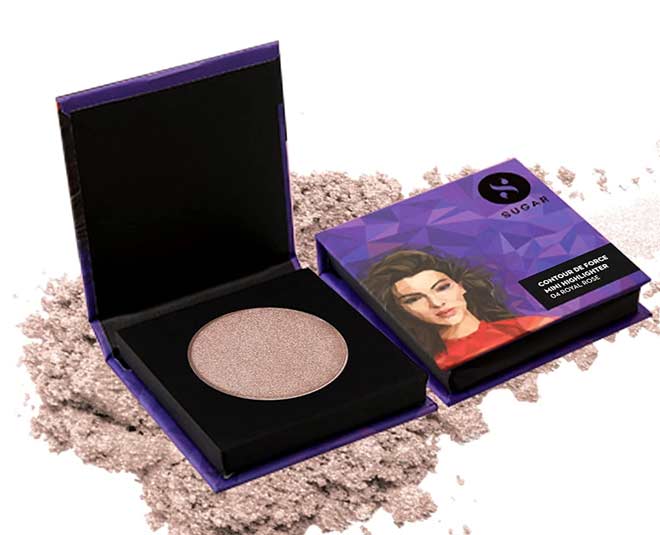 Image Courtesy: amazon.in
How many of us buy a cosmetic product and actually end up finishing even half of it before it expires? If you deal with the same problem, then, you need to try this mini product.
This mini highlighter by SUGAR is versatile and can be used on any part of your face to give that much-needed glow. The product is extremely lightweight and blends effortlessly into the skin to give a natural shine.
This product is available in 2 shades – Champagne Champion and Golden Glowing. Moreover, it is dermatologically-tested and is highly pigmented. Oh, did we forget to mention that it is travel-friendly?
However, if you have dry skin, then, it can feel chalky, so make sure that you moisturize your skin well before applying this product.
Don't miss:These Are The Best Ways To Apply Highlighter & Contour
Wet N Wild Megaglo Highlighting Powder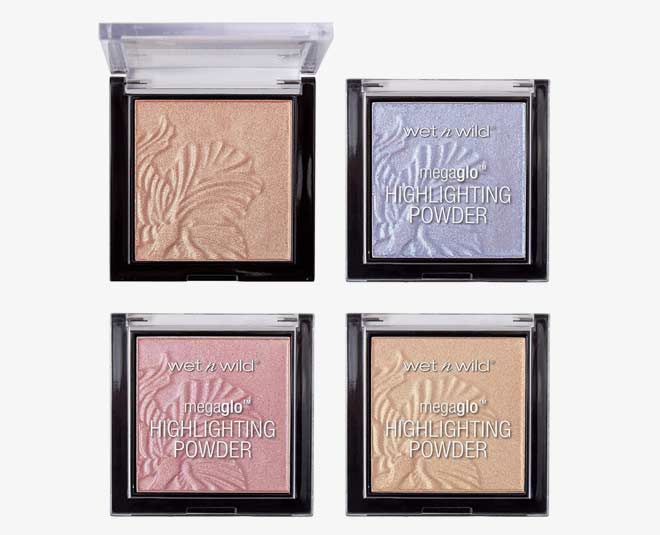 Image Courtesy: amazon.in
This fabulous highlighter by Wet n Wild is infused with micro-fine and ultra-reflective pearl pigments to lend your skin a blinding glow.
This baked powder formula is infused with nylon which is why it glides on smoothly and blends in your skin perfectly. While, the silica present in it offers a shine that you have been wanting!
Further, the highlighter also contains vitamin E, murumuru seed butter, argan oil, and shea butter for giving you radiant skin. This cruelty-free product comes in 4 beautiful shades – Blossom Glow, Precious Petals, Botanic Dream, and Royal Calyx - which cater to all skin types and undertones.
Although this highlighter offers a mega glow effect but sometimes, it can have a slight streaky feeling when applied.
Which of these highlighters are you going to add to your makeup vanity? Do share your thoughts with us on our Facebook page. For more such stories, stay tuned to HerZindagi!