Your Guide To Drool Worthy Lashes
Well, getting those fluttery eyelashes is never easy, eyelash extensions are a great way to get those dreamy eyelashes that you so desire!
The nice part about having really short lashes is that you have several alternatives for improving them. Between falsies, mascaras, extensions, and lifts, you are almost certain to discover a lash product you adore. However, if you're looking for something that will permanently lengthen and volumize your lashes, you've probably thought about investing in a high-quality eyelash serum shall certainly help. Eyelash serums more like a clear mascara that blasts your lashes with hydrating and conditioning ingredients, leaves them looking thicker and fuller over time.
Although eyelash serums, which are often prepared with hydrating compounds such as vitamin E or castor oil, can help moisturise and thicken your lashes, they cannot grow them. If you're hoping to grow your eyelashes longer, you may still aid the natural process by investing in an excellent serum that reduces breaking and shedding.
From mascaras and absolutely extra falsies to celebrity-approved eyelash extensions, here are our top alternatives for ensuring that when you stare across your big wedding day, you are doing so beneath lashes that have truly risen to the occasion.
Faux Eyelashes
Whether you've worn them or found them to be really irritating. It's no wonder that many brides are concerned about how their lashes will look, feel, and last on their wedding day. However, no bride should rule them out. Purchase high-quality eyelashes (try Shu Uemura!) and significantly shorten them. (I always split them in half so that I get two pairs out of a single set!) And, if at all feasible, leave the application to a professional! On your wedding day, your makeup artist will precisely apply your eyelashes.
Eyelash Extensions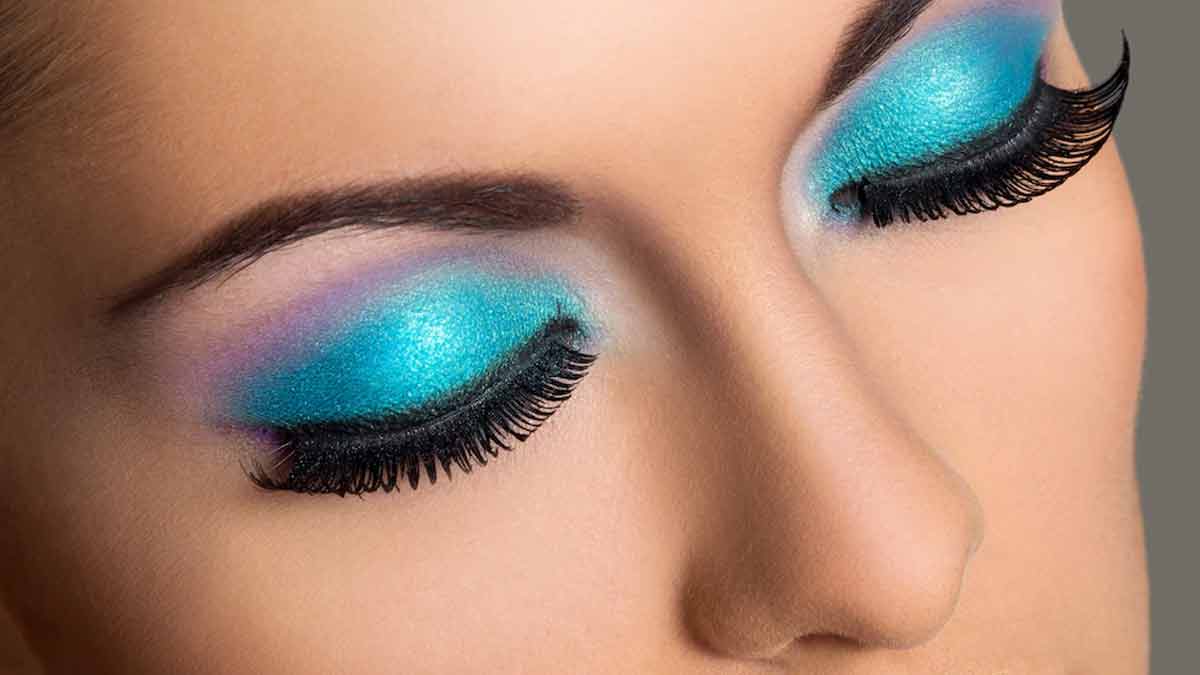 Eyelash extensions may appear to be high-maintenance since they are meticulously applied one minuscule cluster at a time, but they aren't. After a skilled application, you'll have lovely, fluttery lashes for a few weeks – no mascara required! You may also apply a little mascara if you like. Eyelash extensions are the way to go if you're going on an exciting honeymoon and want to look your best without having to bother about makeup every day.
Don't Miss:Face Waxing For Women - Step By Step Guide
Eyelash Serum
It takes a few months, so start using it a few months before your wedding. These eyelash serums will definitely help you see a difference after applying it carefully every night for around six weeks, and after a few months it is certain to give you tremendously thick, fluttery eyelashes appropriate for your wedding day. The disadvantage is that they may be pricey and beyond reach for something as basic as a brow.
Don't Miss:Simple Home Remedies To Treat Wax Burns ASAP
Mascara
Believe it or not, there are a plethora of mascaras on the market that can transform your lashes from nothing to everything. Keep in mind that waterproof mascara is the ideal option to ensure your lashes will make your eyes sparkle in every shot without the risk of smearing or flaking off before your first dance, even if you don't believe you'll cry on your wedding day. The last thing you want to deal with is running mascara from your tears during the wedding.
Apart from glowing skin, most brides' top beauty goal is their eye makeup. They want their eyes to stand out, to be seen. Without a doubt, applying eyelashes will instantly and substantially improve the appearance of your eyes. Not only do you want to look and feel your best, but your makeup also has to last all day, perform well in different lighting, and appear great through a camera lens.
If you wish to share any beauty tips with us, then do let us know by commenting on our Facebook and Instagram page.
Stay tuned to HerZindagi to read more such stories!