Waterproof Mascaras That Are Ideal For An Oily Skin Type
Is waterproof makeup what you're looking for? These mascaras surely do wonders!
With makeup, we generally face the problem of the products smudging and leaving behind a residue that is undesirable. For people with oily skin, it sure seems like a daily activity.
These mascaras will help you ace your makeup game for the day without smudging!
Maybelline Colossal Range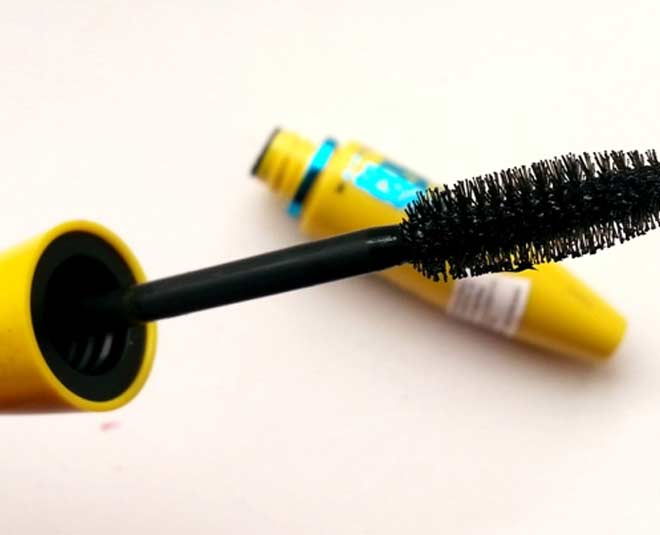 Maybelline claims that one coat of its mascaras does wonders on your eyelashes, and there's no doubt saying that the brand lives up to its promise. The Colossal range by Maybelline has about 3 different mascaras for separate uses and they all are extremely affordable, durable, and leave no clumps behind.
The mascara comes with a thick, dense wand that helps you have banger eyelashes with just a single coat! The bristles are soft, but one must be careful while layering their inner and bottom lashline.
The range lives to our expectations of 'waterproof' mascaras that are not only ideal for an oily skin type, but also for bridal makeup!
Colorbar Zoom And Whoosh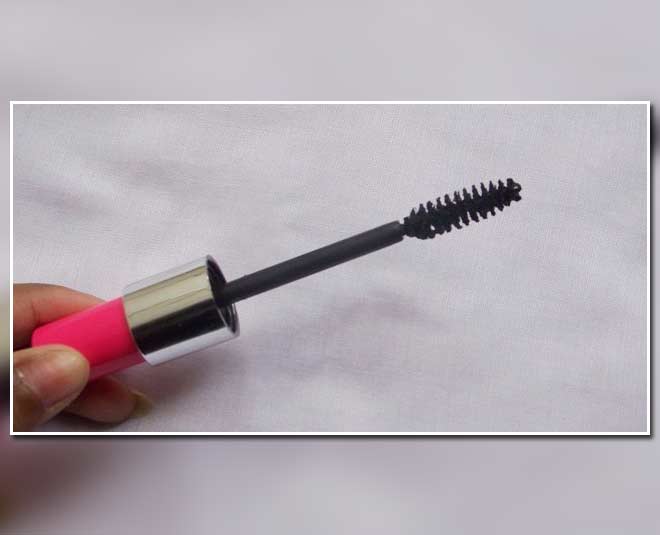 With cute outer packaging, Colorbar is a mix of heavy and light mascara. The pink, silver, and black bottle allows you to switch between the type of coating you desire for your eye look for the night.
For daily use, it is ideal to go with the lighter wand, which is accessible as you pull the first slot of the product. For a heavy eyelash, you can switch to the bottom slot and have yourself a heavy wand to help you with the same.
Altogether, the mascara is pretty lightweight, and will not give you a tough time throughout the course of a day. The mascara may clump if you don't give ample amount of time for your first coat of layering to dry!
Read More-How To Remove Waterproof Mascara Safely
Nykaa Lash Talk
Nykaa has been the talk of the town for quite some time now since the brand that started as a startup has now become a one-stop destination for all things beauty.
Nykaa has come out with 3 mascaras under their 'Lash Talk' range, which are also for different purposes. Overall, the mascara formula is very thin than what you usually find in the market, making it easy and durable on your eyelashes!
Lash hair feels soft even up to 3 coats of these mascaras. These mascaras are best used over false eyelashes because they aren't very clumpy.
Too Faced Better Than Sex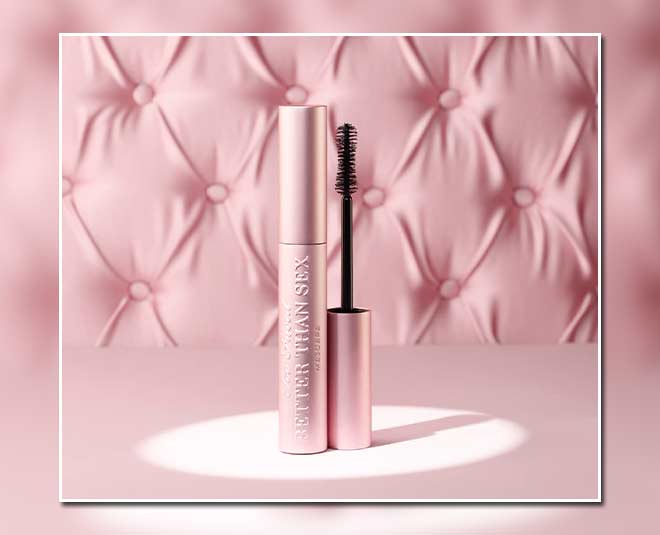 This Too Faced mascara has been a popular demand for all mascara lovers. It is considered the world's bestselling mascara to date.
The hourglass-shaped wand is apparently inspired by bombshell Marilyn Monroe's curves. This is a buildable mascara and will give you a false-eyelash look in just 2 coats.
The mascara may give you the desired look but can be tough to remove. You can use micellar water to assist you in removing the product rather than pulling and plucking out an eyelash or two.
Read More-How To Put Mascara Everyday Without Harming Your Lashes
L'Oreal Voluminous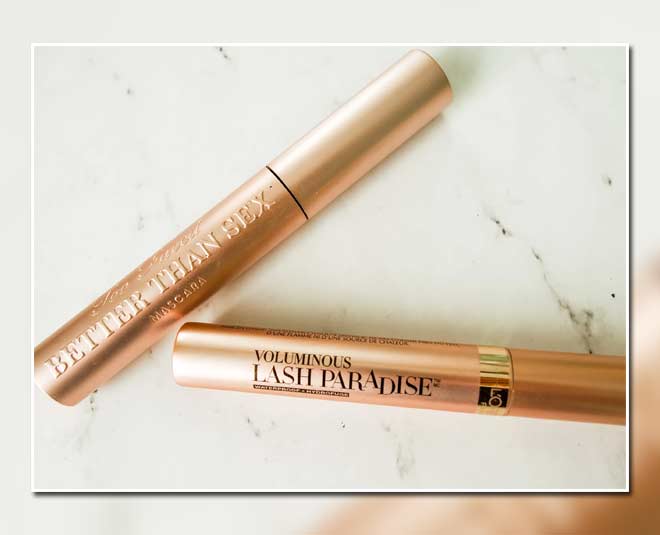 L'Oreal has been an evergreen drugstore product for all. Being one of the most affordable makeup ranges out there, it has given us some quality products of use.
Its soft wavy bristle brush holds the maximum amount of formula. 200+ bristles catch every lash for a dramatic volumizing effect. The silky-smooth formula glides on evenly and easily. This L'oreal voluminous lash paradise mascara is volumizing and lengthening mascara that offers a full lash fringe that's feathery soft; no flaking, no smudging, no clumping.
Lakme Eyeconic
Offered at an affordable price, this may be one of our favourites, regardless of its concern. The mascara claims a curl, not thicken, or lengthen.
The first thing you will notice about the Eyeconic mascara is that it's very black. This one never gets super dry so it gives a natural wet effect. On the other side, it takes a couple of minutes to dry on your eyelashes so you need to spare 2 minutes before you can move ahead with the rest of your eye makeup.
Benefit BadGal Bang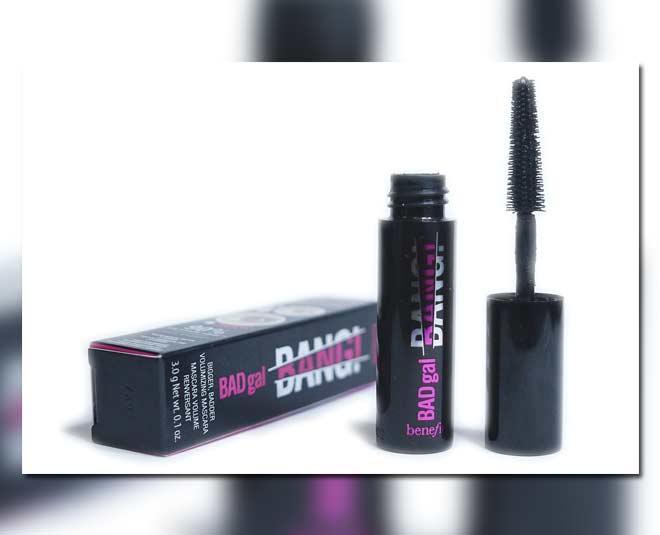 The Badgal Mascara comes in a rubberized plastic packing and the cap has a studded type of structure on top, it looks different. This gives insane length and lifts to the eyelashes. This makes your eyelashes slightly thick and adds length to your lashes.
The formula is dry yet creamy at the same time and you don't have to wait for a long time to add a second coat which generally you have to do with wet formula. The wand really makes it easier to get to the shorter lashes and is also easy to get to the base of the lashes. It holds each lash and coats them all evenly.
Have something to ask? Connect with us over our official Instagram account and let us know in the comments. Stay tuned to HerZindagi for more tips and tricks!