Many say beauty is just about being confident and comfortable in your own skin. While this is significant, we ladies know there is so much more that goes in when it comes to looking good. Every now and then we see some new products or skin care regimen on our social media. Some may suit you; some ends up doing more damage than good.
We saw a lot of beauty bloggers and celebrities using a face roller. It is simply a paint-roller type face rolling tool that is designed for massaging and stimulating your skin the most gentle way possible. If you have invested in one of these, here are simple steps to use it!
How To Use A Face Roller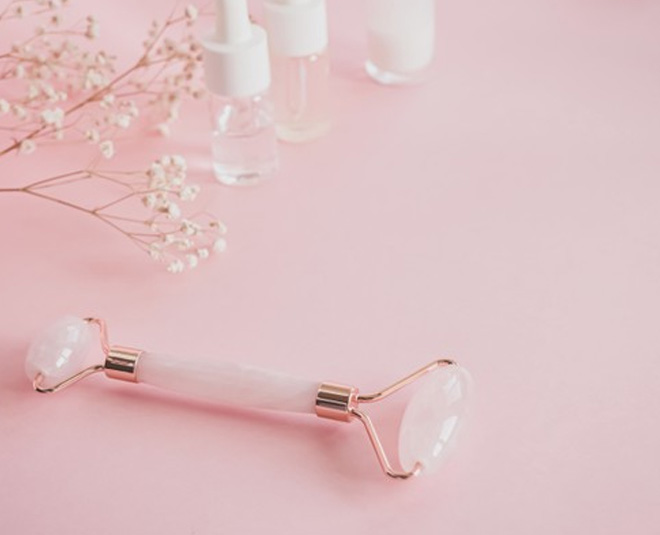 You can either apply a cream on your face or use it just like that. However, always use the roller towards the upward direction. Also, don't go zig-zag, be gentle and move in one direction.
You should at least repeat up to five upward rolls in each area.
Start from the under the jawline, towards your hairline, under the cheekbones and then along with them.
In the end, roll flat along the brows, and then cover the forehead area.
Benefits Of Using A Face Roller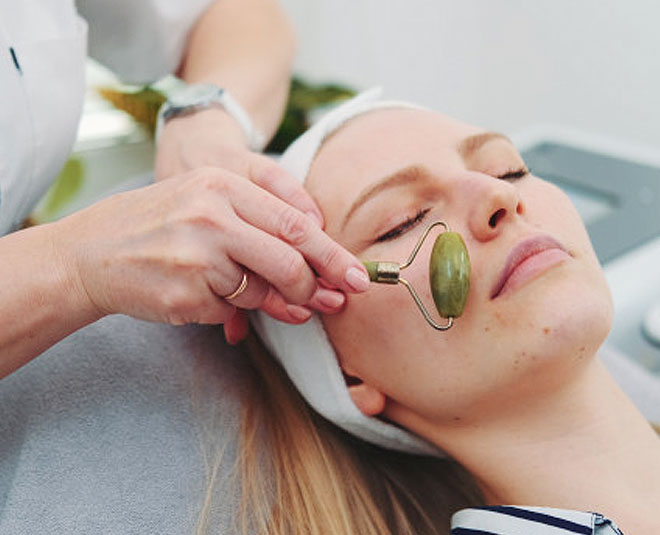 Improves Blood Circulation
For glow and shine on the skin, you must improve the blood flow under your skin. While many use facial and other techniques to achieve that, face roller can also help you. For added benefits, you can use homemade, or any soothing product on the skin before rolling. The better the blood circulation, the more you look lighter and brighter!
Helps With Sinuses
If you suffer from sinus blockage, face roller can help you to clear that. The sinuses are a connected system that gets blocked by infection, growths in the sinuses (nasal polyps) or swelling of the lining of your sinuses. As per health reports, using a face roller can turn out to be effective. However, the research is still in the early stages.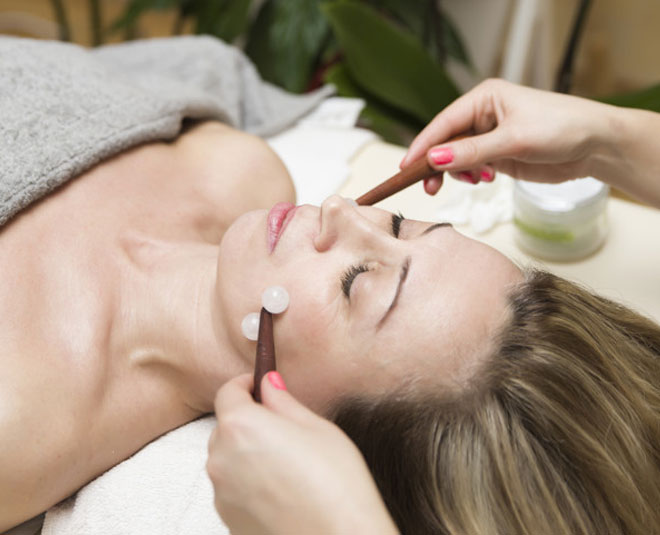 Decreases Face Puffiness
No one wants to look sleepy, dull and tired, especially when you know there are functions and festivities. If none of the home remedies are working for you, try using a face roller. It may decrease the puffiness, as it will stimulate your lymphatic drainage during the process of rolling.
Cools & Soothes Your Skin
We all have those days, wherein we feel that something calming and relaxing is needed to soothe down the muscles. Most of us use some soothing face packs etc. To double the effect of those products, finish your regimen with a face roller. All you need to do is place your roller in the fridge. Once it cools down use it on your skin to cool down your skin. You will instantly feel fresh and lively.
Don't Miss: Here Is How You Can Do Organic Pedicure At Home
Distributes Skincare Products Evenly
While applying a sheet face mask, homemade face pack or any moisturising cream, we do end up focusing more on our cheeks and less towards forehead and chin. In order to evenly distribute a product, use a face roller. You will need a little bit of practice to perfect this art, but once you will be there, you will fall in love with the outcome.
Don't Miss: Here Is Why You Should Add Face Sheet Masks To Your Beauty Routine
If you liked this article, do comment on our Facebook page. Stay tuned to HerZindagi to read more such stories.