We all want thick and bushy brows but let's be real, it isn't an easy task. I have used different techniques, eyebrow palettes, and what not to get those perfect thick brows but have always failed to.
Yes, it can be a little tricky to use an eyebrow product. Using the product too little or just too much can completely ruin your look. The worst part? It all takes a lot of time.
What if we have an eyebrow product that could like magically transform our eyebrows in a jiffy? Yes, there is one such product already available. I have tried it and you should too.
An eyebrow gel. What is it? So, basically, an eyebrow gel has a gel formula and a spoolie for application. It looks more like your regular mascara but this one is for your eyebrows. Why should you use it? Read on to know.
Eyebrow Gel Is Easy To Use
If you have spent hours fixing your eyebrows with a regular eyebrow palette then you know the struggle. Eyebrow products might claim to fix your uneven, thin brows but using them is not very easy. It takes time. However, using an eyebrow gel is super easy.
All you need to do is brush your eyebrows with a spoolie. Some of these eyebrow gels take time a minute or so to dry up but that's it.
Eyebrow Gel Helps Thicken Your Brows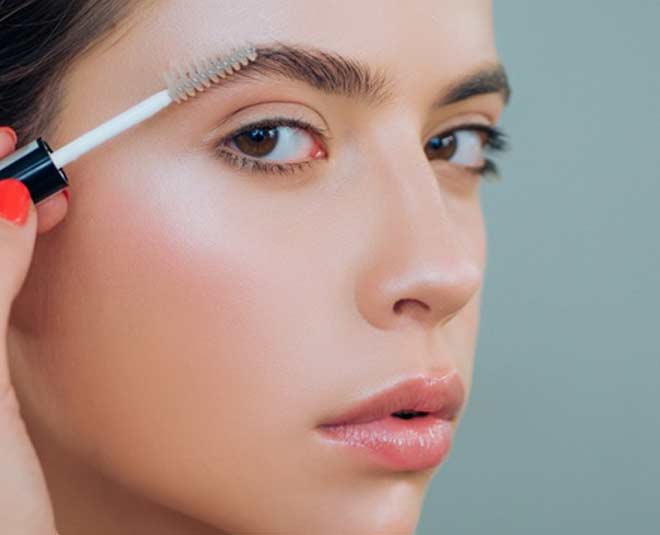 Not everyone is blessed with naturally thick eyebrows. Some of us have really thin eyebrows and making them look thicker can be a task but not with an eyebrow gel.
An eyebrow gel can help you make your thin eyebrows look thicker. How? When you apply an eyebrow gel, it makes your brows stick together which gives them a fuller appearance.
Don't Miss: 5 Ways To Groom Your Uneven Eyebrows With Makeup
Eyebrow Gel Stays All Day Long
There are eyebrow products that do work, help you groom your eyebrows perfectly but don't last long. That's not the case with eyebrow gels. When you use an eyebrow gel to tame your eyebrows, it keeps them in place all day long.
Eyebrow Gel Fills In Gap, Adds Tint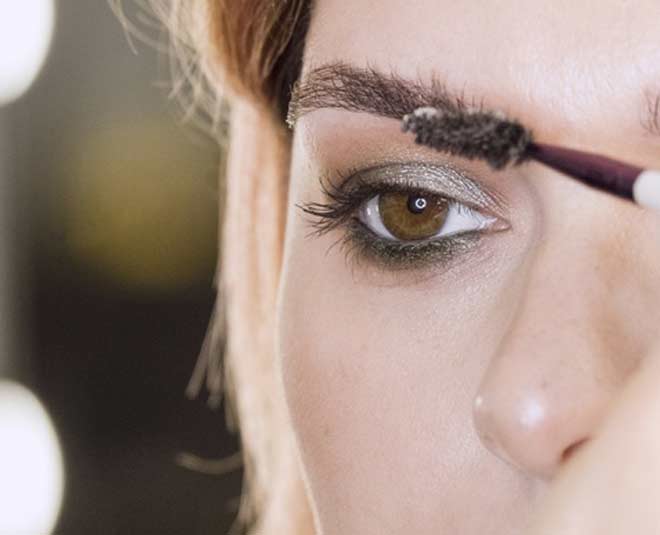 If you have a lot of gaps in your eyebrows or have really thin brows then using an eyebrow gel can help. Most eyebrow gels come with a light tint. You can pick the colour close to your natural eyebrows. It can help darken your brows and fill in the gap without actually making it look OTT. (home remedies to darken eyebrows)
Eyebrow Gel Can Help Your Brows Grow
A lot of eyebrow gel brands, especially those who offer clear gels claim that using them can help grow thick and bushy eyebrows. Some of them come with natural ingredients that can help in growing natural, thick eyebrows.
However, when using an eyebrow serum or gel, make sure you check for the ingredients or test it first before applying it directly to avoid any allergy.
Don't Miss: Get Thicker Eyebrows With These DIY Homemade Eyebrow Tints
Tips To Keep In Mind While Using An Eyebrow Gel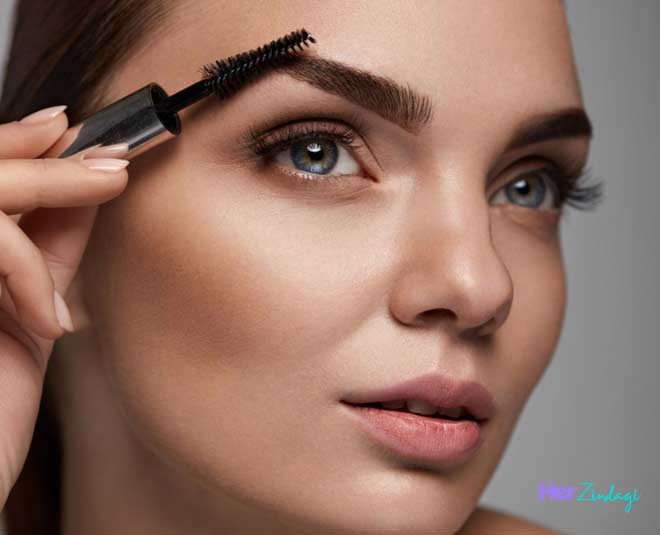 Make sure your eyebrows are clean and have no makeup on before you apply an eyebrow gel.
Use a makeup remove or clean makeup wipe and run over your eyebrows to remove any dirt.
It is best to brush your eyebrows with a spoolie before using the gel. This will help you get the perfect shape.
Always wait for a minute after applying your eyebrow gel, let it sit, and then you are ready to go!
Will you invest in an eyebrow gel? Share your thoughts with us on our Facebook page. For more such stories, stay tuned!