Due to rainy and wet weather, your skin attracts infections really quick. Scalp infection, face burst-outs, body rashes, fungus on your feet or nickels, these are some common problems most women face during this season, so here is how you can prevent infection during this time of the year. Here are tips from hair and makeup expert Aashmeen Munjaal, director Star Salon and Academy.
1. Your hair scalp becomes unhealthy and dirty during the monsoon season because rainwater now-a-days it is full of chemicals and adulteration. To maintain the shaft of your hair and lock the moisture of your hair, a good shampoo and a conditioner is much needed. Also on a regular basis, it is very important to massage your hair because, in the rainy season, the humidity rate is very high which can clog your roots. Despite of oiling, steaming and masking should also be done. If you want to prepare a mask at home you can go for ingredients like a banana with avocados or olive oil or amla, reetha and shikhakai are the best option I can suggest. Try to comb and your hair in a regular interval.
2. During monsoon, do not try to wear synthetic or tight clothes, just try to give your body enough space for respiration, otherwise you can also get skin infections or rashes. The most important thing to keep in mind is that you should apply all disinfectant products (like soaps, powders, body lotions, etc.) on your skin which helps in preventing your skin from all the infections even at the time of humidity and body sweats.
3. Try to keep your nails more clean and hygienic to prevent infections. Get your manicure and pedicure done in antiseptic water. All the equipment used should be clean. Wear open footwear like slip ons or peeptoes to give your feet a proper air passage which prevents it from the fungus. Steam your hair with lukewarm water and give a gentle dry massage to your feet at night.
4. Make sure to keep your face always clean to prevent acne, rashes or pigmentation. You can even use disinfectant wet tissues for the face. Do not use oily make up products; it should be more towards a powdery or mineral base which is friendly to your skin. Also, try to use good quality makeup products because your skin attracts infection real quick due to high temperature and humidity.
5. Your skin and body reflect what you feed them. So, be careful about what you eat. Try to not to eat fast food or unhygienic food. Or if you are very restrained to eat fast food so, you should make sure that the food is fresh and it's steaming hot, do not eat pre-cooked food.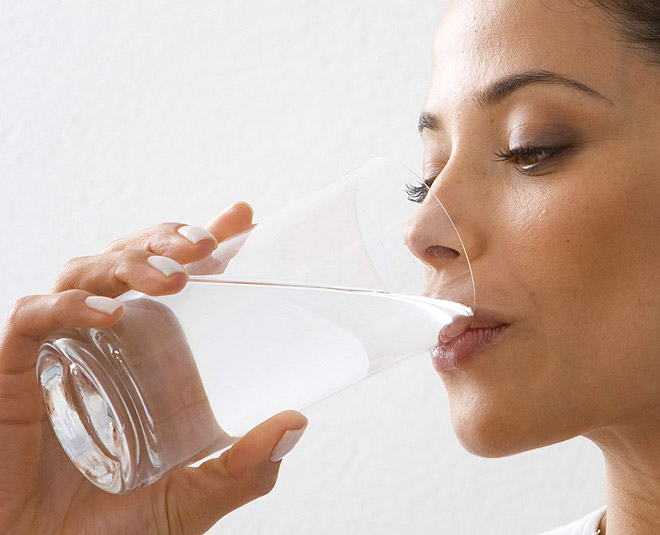 6. To keep your bodies healthy during this time, drink 10-12 glass of water per day so that you can flush out the bacteria through urine. So, try to drink a lot of fluids and make sure to keep your body hygienic, take a bath twice a day.
Don't Miss: Here Are Expert Tips To Prevent Hair Fall During Monsoons
These are some ways through which you can keep your body clean during the monsoon season.