Seasonal fruits will always make your skin glow. Not only if you consume or include them in your diet, but also when you directly apply them on your skin. And one such fruit is watermelon. This sweet, red fruit contains several vitamins and antioxidants which will give you clear and brighter skin in no time. So, here are 4 DIY watermelon face masks that you can try this summer and keep those annoying acne, blackheads, and oil at bay!
Watermelon & Honey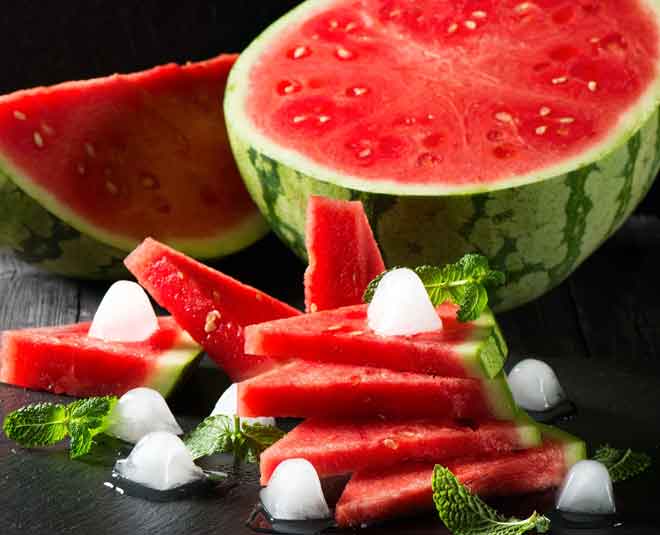 Watermelon is loaded with nutrients and antioxidants help fight early signs of ageing, and treats sunburns and suntan. Honey, on the other hand, helps in removing tan, treating acne, reducing scars, and dark spots. When these two ingredients come together, you get a mask that can give you a healthy, supple, and radiant skin. Prepare this mask by adding 2 tablespoons of watermelon juice with 2 tablespoons of honey. Let the mask sit on your face for 20 minutes then rinse it off.
Watermelon & Cucumber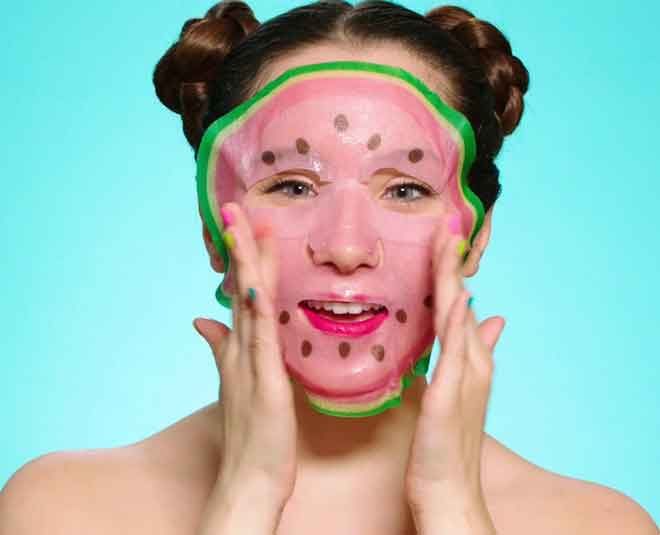 Both watermelon and cucumber are immensely beneficial to the skin. Cucumber acts as a cooling agent and helps in removing tan. Watermelon comes with a host of beauty benefits which can moisturise your skin and soothes irritation and itchiness. Prepare the face mask by mixing a tablespoon of cucumber pulp with some watermelon juice. Apply the mixture evenly on your face and wash it off after 15-20 minutes.
Don't Miss: 4 Ways To Use Bitter Gourd Or Karela For Smooth, Supple Skin
Watermelon & Curd
Watermelon and curd work wonders when mixed together and applied on to the skin. To prepare this mask, mix 2 tbsp of curd with 2 tbsp of watermelon juice and make a smooth paste. Apply the mixture on your face and leave it on for about 15-20 minutes. Rinse it off with normal water for fresh and glowing skin.
Watermelon & Milk
Milk is a natural cleanser which not only removes dead skin cells but also has moisturising and anti-aging properties. This face pack is extremely effective and promises to keep your skin moisturised and hydrated in this scorching heat. To prepare this face mask, all you need to do is mash a few pieces of watermelon and add 2 tablespoons of milk to it. Next, crack open a vitamin E tablet and add its content into the mixture. Apply it on your face evenly and leave it on for 15 minutes. Wash it off and pat your face dry.
If you know any other way to include watermelon in the beauty regimen, do tell us in the comments and we will surely mention it in our articles.
Disclaimer: This article is completely based on research and data available on the internet. However, it is always advised to consult a dermatologist before following any remedy or making changes in your regime.
Stay tuned to HerZindagi for more such articles.