Coriander leaves or dhaniya are most commonly used in Indian kitchens as a garnish for our sabzis, curries, and salads. Ever wondered that these leaves can be great for your skin?
Well, yes, traditionally hara dhaniya or coriander leaves were used in oils and perfumes due to their strong smell. Many don't know that these fresh green leaves are packed with the goodness of vitamin C, antioxidants which are great for our skin.
There are different ways you can use these leaves for your regular skin issues. Read on.
Coriander Face Pack For Glowing Skin
Coriander has anti-fungal and anti-microbial properties which are great for your skin. You can prepare a face pack using coriander juice, some milk, honey, and lemon juice. Add all these ingredients to a bowl in equal quantities and mix well. Apply this face pack all over your face, keep it for a while and then wash off. This face pack will leave your skin fresh and glowing!
Coriander Leaves For Anti-Ageing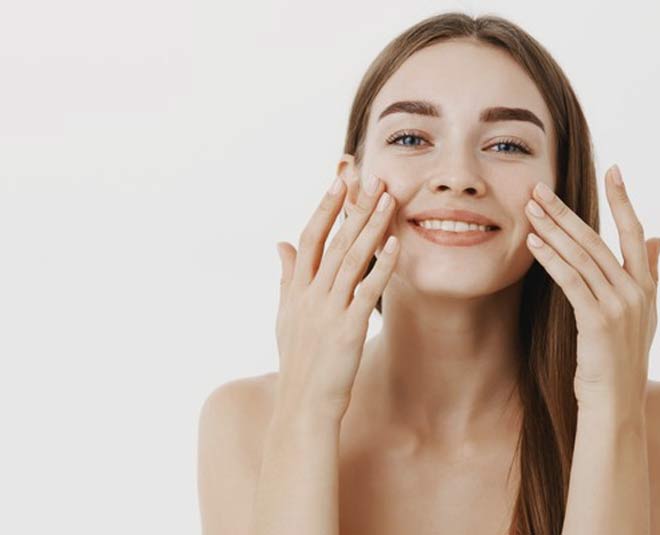 Coriander leaves are rich in folate, antioxidants, vitamin C, and beta carotene which are all essential for your skin. Using coriander on your skin helps in protecting your face from oxidative stress which leads to skin ageing. Coriander also has antioxidants that fight the movement of free radicals in the body which further slows down the ageing process and improves skin elasticity.
In a bowl, add some fresh coriander leaves juice and aloe vera gel and mix. Apply this all over your face and keep it for a few minutes. This helps in reducing the appearance of ageing signs like fine lines and wrinkles.
Don't Miss: Add Coriander Seeds To Your Diet For These Amazing Health Benefits
Coriander For Blackheads Removal
Using a mix of coriander leaves and lemon can work like magic on your dead skin. In a bowl, mix some coriander juice and lemon juice. Mix well and apply all your face. This combination not only removes dead skin from your face but also removes blackheads.
Coriander Face Mask For Soft Skin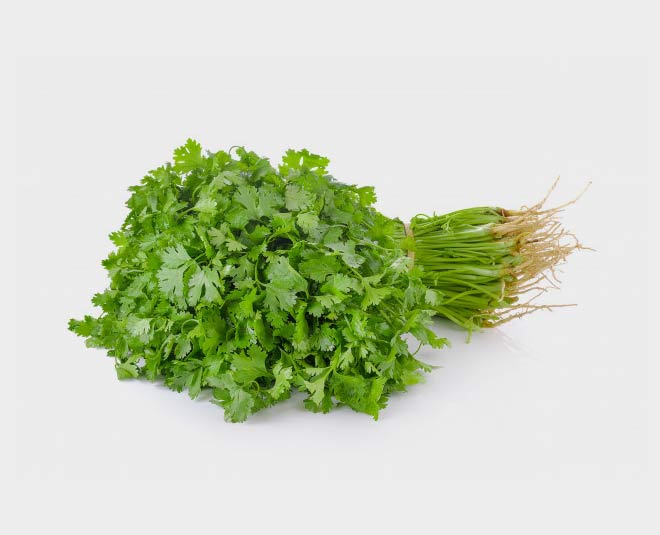 Coriander leaves can help in softening your skin when used with the right ingredients. In a bowl, add 1/2 cup milk, 1/2 cup oatmeal, a handful of coriander leaves, and 1/4 cup chopped cucumber. Add to a grinder and make a paste. Apply this mix to your face and keep for a few minutes or till it starts to dry. Wash with normal water.
Coriander For Acne Treatment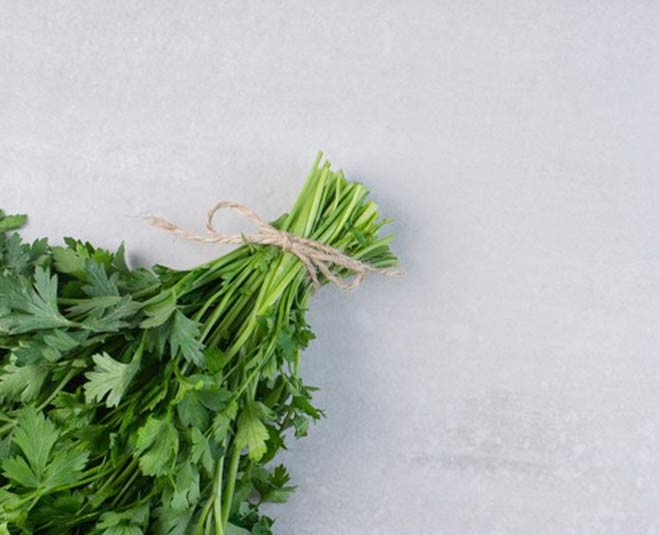 Due to the presence of anti-fungal properties, coriander leaves become a great ingredient for acne. In a pan, add 1 coriander leaves, chamomile, and lemongrass. Add a cup of water to the pan and let it boil. Let the mix cool for a while and then strain the mix. Apply this paste on your acne for 20 minutes and then wash with warm water.
Don't Miss: How To Use Neem Leaves For Beauty
Though coriander leaves are natural and usually have no side effects, it is recommended to do a patch test on your hand before applying any of these face packs/treatments on your face directly. This will prevent any infections or allergies.
Also, coriander leaves, other than adding freshness and flavour to any of your dishes are great for our overall health. They have antioxidants that are good for our body and prevent any health problems at bay. Chewing some fresh coriander leaves everyday helps you keep a check on your health.
Do try using coriander leaves for your skin and share your experience with us. For more such stories, stay tuned!