I love travelling and keep looking for products that are travel friendly. This time I was planning to go on a trekking trip with my friends so I was looking for waterless products. Travellers know the challenges, bathing is such a big problem during such trips. So, I found this waterless body bath online and decided to order it. Here is how it worked for me.
Claims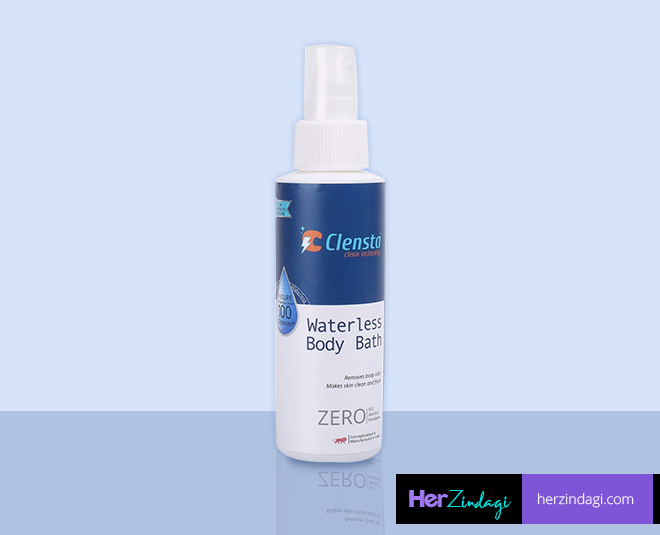 Does not contain Alcohol, SLS (Sodium Lauryl Sulfate), Gluten & paraben.
Removes dirt, dust & oil.
Removes body odor and makes skin clean and fresh
Provides anti-microbial properties and secures the body from more than 100 diseases.
FDA Approved and Patent Protected in 152 countries.
Price
INR 549 for 100 ml
Buy Clensta Waterless Body Bath here for INR 549.
Ingredients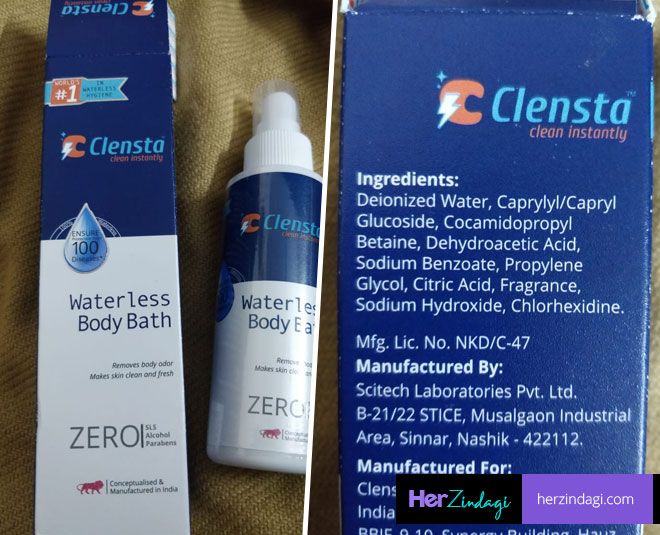 Packaging
This waterless body bath comes in a cardboard box packaging with a plastic bottle that has a pump spray.
Texture
This body bath has a water-like texture and doesn't really have any fragrance.
Don't Miss: Pack These Things For Your Next Long Train Travel For Max Comfort
How To Use?
Spritz some on your hand and apply on the body. Massage for a few seconds and as it absorbs, wipe off with a dry towel.
Buy Clensta Waterless Body Bath here for INR 549.
My Experience
I love travelling and this season when we planned to go for a long road trip followed by a trek, I was wondering to keep a lot of waterless stuff handy. I found this waterless body bath online and wondered if it would work for real. Before heading for the trip, I tried using it once and was amazed seeing how the product worked for me. You just spritz the product, massage it and wipe it off with a towel. It was so easy to use.
I loved how the product made my skin feel like after a normal bath. It gives you instant cleansing and the best part is that it saves so much water. It can also be used during your long haul flights. I feel this product will work well for those who can't bathe freely.
Don't Miss: HZ Tried & Tested: Clensta Waterless Shampoo Detailed Review
Pros
Instant hygiene
Affordable
Travel friendly
No water required
Removes dirt, dust and oil
Complete cleansing
Can be used as a sanitiser
Alcohol free
Cons
Verdict
Love how it makes your skin clean and fresh in a jiffy. Perfect for adventure enthusiasts and anyone who can't bathe freely. Quick and easy bath! Buy Clensta Waterless Body Bath here for INR 549.
Rating
5/5