There's no denying the fact that Sonakshi Sinha has one of the most radiant skin in Bollywood. If there's one thing that we want to know about her, it's her secret behind fabulously radiant complexion and lustrous tresses. The actress never fails to mesmerise us with her sans makeup pictures. So, as Sinha turns a year older today, we bring you a few tips on how she manages to keep her skin glowing and nourished.
Hydration Is Key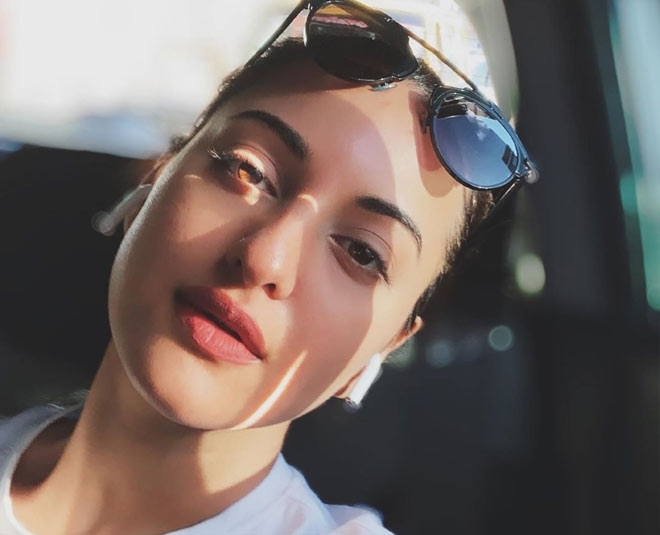 This is no brainer. If you want your skin to look as good as Sonakshi sans makeup, you must drink an ample amount of water to keep it hydrated and nourished. Try to drink at least 3 liters of water a day.
Sweat It Out
It might sound cliche but it makes a hell of a difference. Doing exercise makes you sweat and promotes the removal of toxins through perspiration. This, in turn, makes your skin glow. Moreover, working out daily releases positive hormones into your body that make you happy and energetic. So, try to do 30 minutes of basic exercises.
CTM Is A Must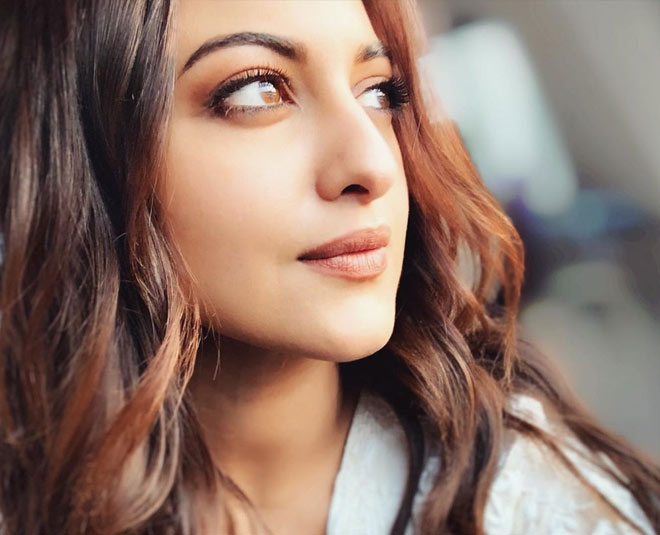 We all know how important it is to remove our makeup before hitting the sack. While most of us skin it or too lazy to do it, Sonakshi Sinha would never make that mistake. She makes sure that she removes all her makeup with Neutrogena Deep Clean Cleanser and moisturises her skin before going to bed. "I remove all my make-up and moisturise before sleeping at night. I use a Nivea moisturiser and Neutrogena Deep Clean Cleanser", Sonakshi told Vogue.
Don't Miss: 5 Minute Makeup Looks
Hair Massages
Celebrities hair is exposed to straighteners, curlers, hair sprays, and a lot of hair styling products. So, to pamper and nourish her hair, Sonakshi relies on both coconut oil and olive oil. "I go for an occasional olive oil or coconut oil head massage, which is really good for blood circulation, " Sinha shared. These oils keep her hair healthy and protect her hair follicles from all the heat damage and pollution.
Don't Miss: Expert Shares How To Remove Burn Scars
Diet Plan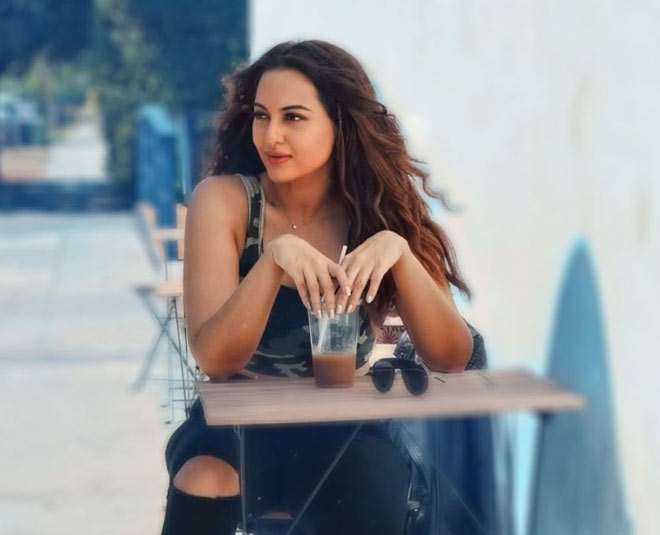 Sonakshi Sinha looks stunning in every ensemble that she dons. Be it a casual tee and jeans combo, or an elegant saree or a glamorous gown, the actress always makes our hearts flutter with her sizzling looks. Wondering how she manages to stay fit all the time? Well, the actress always eats food in proportion. Sonakshi said, "My diet is very basic. I just eat well. I eat small meals every two hours to keep my metabolism going." She further went on revealing what she prefers for breakfast, lunch, and dinner. "For breakfast, I prefer eggs and paratha. For lunch, brown rice, two rotis and chicken or fish, or dal and vegetables. For dinner, I try and cut out carbs and stick to just salads."
So, if you too want to look like Sonakshi Sinha, follow these tips and stay tuned to HerZindagi for more such articles.