Summer is here and all we can think of now are hacks to make ourselves feel cool and combat the heat which came early this year. One crucial hack and a basic is a good "thanda" bath but what makes it better is a nice fragrant shower gel or body wash that makes us feel nice, clean, and fresh. We all have our own preferences when it comes to fragrances. Some like it floral, many reach out for fruit scents, and sometimes, all we want is a fresh minty fragrance. Off late we have brands coming up with ocean, breezy, and cocktail-inspired fragrant bath essentials as well which take our bath to the next level. So which body wash or shower gel is the best for summer? Here is a list of some tried and tested washes by me which are affordable, effective with a good rating by many and if you are lucky. you may get them at a good discount amid sale time!
The Body Shop's British Rose
Oh, this is super floral and I love how I smell after a nice long bath using this shower gel. This is a soap-free cleanser and costs Rs 345 for 250 ml. You do not need a lot especially if you are using a loofah. It has a rich lather and in the essence of hand-picked British roses makes you feel oh so luxurious that I would recommend you use it especially when you are in the mood to pamper yourself.
Plum BodyLovin' Hawaiian Rumba Shower Gel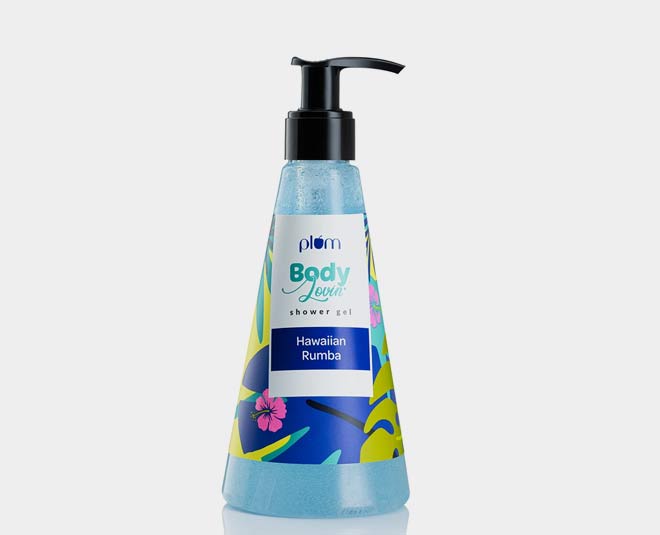 Need a pick me up? This shower gel is what you might want to try. There are many reasons why you would love this and buy a 240 ml bottle for Rs 380. It is affordable, a little on the loofah goes a long way, it is vegan, sulfate-free, soap-free, non-drying, and has a gentle cleansing formula. This shower gel is perfect for those work-from-home mornings when all you need is to revive yourself for the upcoming work hours. It also makes you think of the time when we could travel freely before the pandemic, make us reminisce our vacay days with a cocktail in our hands by the beaches of Goa or Puducherry. Give this affordable gel a try.
Fiama Scents' Mimosa & Neroli Body Wash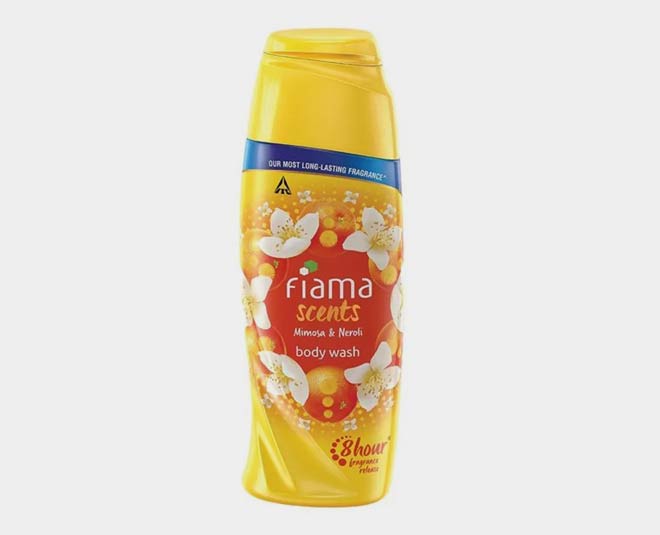 If sweet fragrances are your thing then this one is a must-try. You can buy this 250 ml bottle in pretty yellow and bright packaging for Rs 199. It makes you feel good and a little goes a long way on the loofah.
Don't Miss: Best Non Oily Sunscreens For Dry Skin
Body Cafe Eucalyptus Body Wash
Buy this 200 ml bottle for Rs 650. It is a handmade body wash which is infused with the fragrances of pure essential oils and the goodness of skin-loving rich oils. It is hydrating and makes you feel oh so fresh! It protects you from harsh environmental damage and chemicals as it is free of it all. The ingredients list will win your heart as it has pure coconut oil, liquid soap base, organic aloe vera extract, vegetable glycerin, and eucalyptus EO. It kills that body odour and makes you feel good especially after a long day of work.
Don't Miss: Quirky To Simple: Mother's Day Gifting Ideas For All Types Of Moms
Amrutam's Ayurvedic Therapeutic Shower Gel With Aloe vera, Mint & Tulsi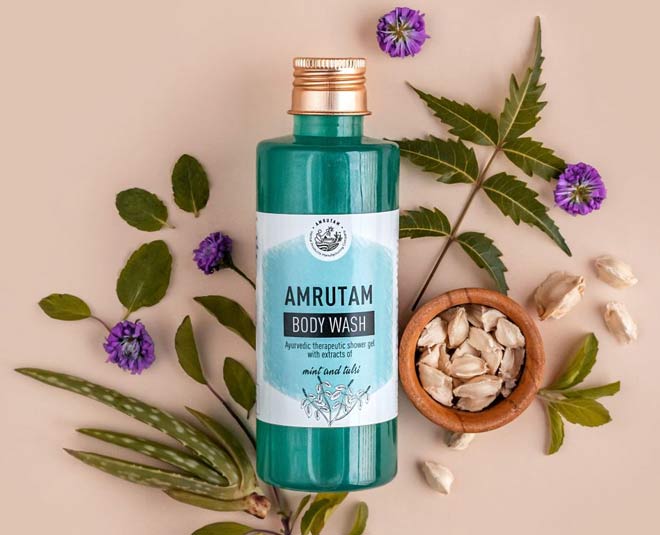 This one is another refreshing shower gel I feel in love with. It is a bit on the pricier side but a coin size amount is enough on the loofah. It costs Rs 599 for a 200 ml bottle and has the extracts of mint & tulsi. It has the vedic properties of tulsi which help cleanse the skin with its anti-bacterial properties. It also has neem (Azadirachta indica), tulsi (Ocimum sanctum), pudina (Mentha piperata), aloe vera, coconut water and a purified water surfactant base. Also, it looks nice on your bathroom shelf. I love the packaging!
Stay tuned to HerZindagi for more such listings and let us know if you want a detailed review of any of them or something new you saw in the market. Share the quesry on our Facebook or Instagram page.