Here are some gifting options and ideas for all kinds of moms out there for Mother's Day 2021. Whether she is a tea lover, a fitness freak, an amazing cook, a book lover or a skincare lover, there is something for all.
1Anti-Ageing Skincare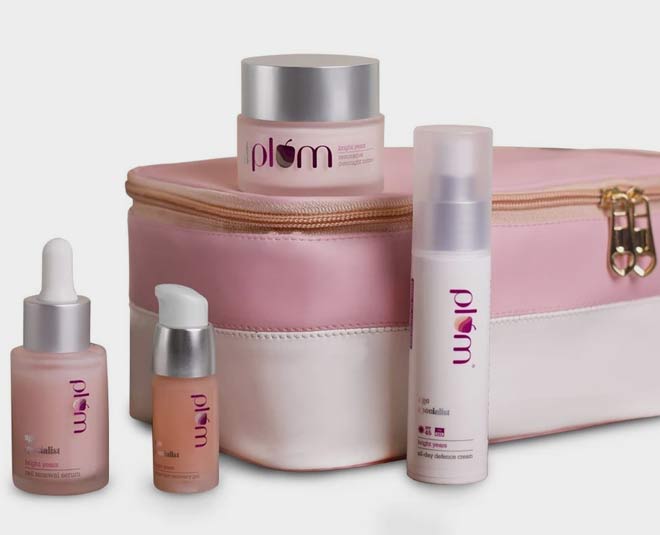 Buy Plum Gooodness' Bright Years Age Specialist Set which comes with an under-eye recovery gel, cell renewal serum, all-day defense cream, and restorative overnight creme. It suitable for most skin types except for acne-prone skin. It is a vegan cruelty-free, organic and highly effective kit which costs Rs 4500.
2A Beautiful Dupatta
Itokri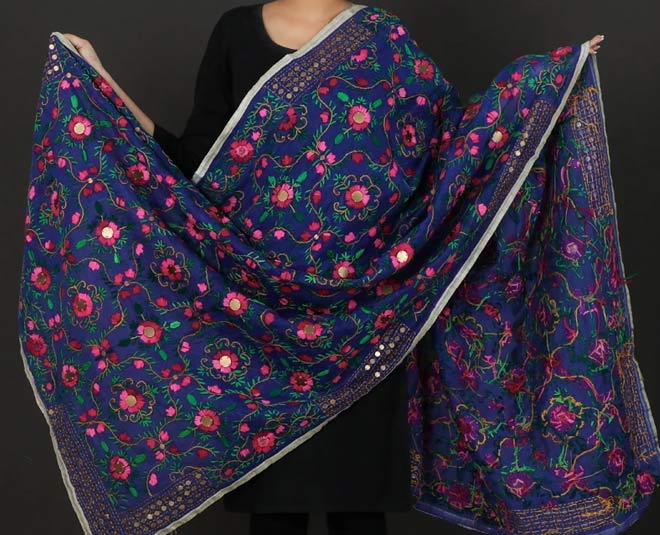 Get your ma a Ranihati Chanderi Silk Chapa Work Tagai Phulkari Embroidery Dupatta if she loves these drapes. It costs Rs 1070 with its length being 230 centimetres and width is 95 centimetres. It goes well with any plain suit or can also be taken with jeans and top depending upon how your mom dresses up.
3Gift Some Glow To That Tea Lover Mom
If your ma loves tea then this gift is perfect for her! It is a set put together for a natural glow your mom can get if she spares a few minutes for herself everyday and sips on some good tea. Get Vahdam's Glow Assorted Teas Gift Box which has 6 different flavours costing Rs 1799.
4A Cotton Throw When The A/C Is On
If your mother likes to chill in front of the T.V while the Air conditioner is on then a cotton throw like this would be an excellent gift. Get her the hand block print cotton blanket & throw by Handicraft Palace which costs Rs 1399. It is made of pure cotton and looks rather comforting.
5Pamper Set Of Wellness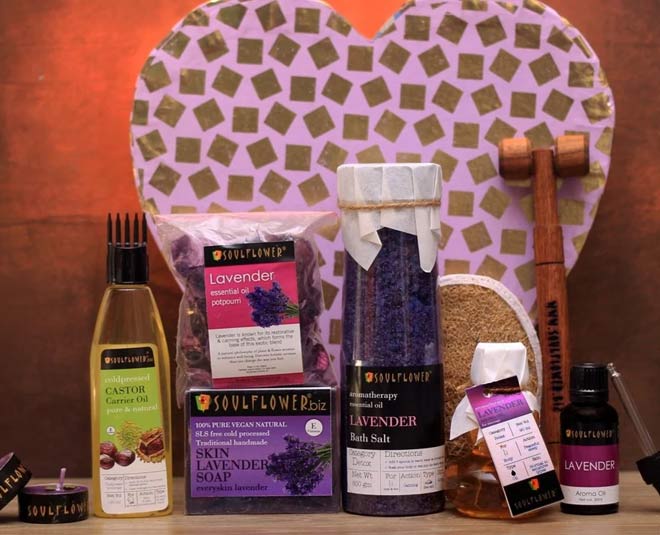 She loves her bathing time, loves taking care of her skin or is the opposite and you want her to take out time for herself and pamper, then this gift set is the best. Get your ma this Soulflower Lavender Bath and Body Essentials gift set which contains Castor carrier oil, big T-light lavender aroma, candles, lavender bath salt, lavender aroma oil, lavender massage oil, lavender soap, potpourri, neck roller and a loofah. It costs Rs 2000.
6Foot Spa At Home
She walks all day, runs around for us and the family and is on her feet so much but never gives up. This is what a mom is and it is our duty to get her something that gives her relief besides helping her out in the daily chores. Get your mom Lifelong Foot Spa and Massager with Automatic Rollers, Digital Panel, Bubble Bath & Water Heating Technology which costs Rs 7999 but you may get it half the rate amid sale time if you are lucky.
7Waist Trimmer For The Healthy Conscious Mom
Get the Spike Tummy Trimmer Exerciser for waist trimming, abs exercise, bicep if your mother is into fitness or wants to embark the fitness journey. It costs Rs 2000 and makes for a good and useful gift.
8Cooking Utensils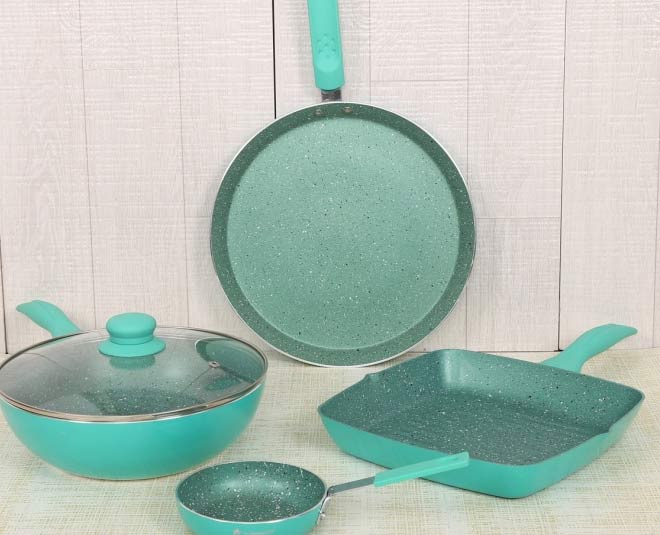 This Cookware Set with Lid in the aqua colour is what any mother who loves cooking should get this Mother's Day! It has 1 wok with lid, 1 grill pan, 1 dosa tawa, 1 tadka pan and costs Rs 3499.
9Bath Essentials
If you want to be neutral or get something for a mom who loves her bathing time then this The Body Shop's Japanese Cherry Blossom Strawberry Kiss Mist & Shower Duo gift set is perfect! It costs Rs 2115 and if you are a member you may even get an additional discount.
10Kitchen Garden Pack
Many moms love to grow their own vegetables and spices and off late the trend is growing for good. So if your mother falls in that category and loves gardening then this pack would cheer her up! This pack by Nursery Live online, costing Rs 1538, contains 5 different vegetable seeds + 5 pots + 10 kg ready-to-use soil.
11Music Always
She likes bhakti songs or filmy numbers, take your pick! Get Ma either of the Saregama Caravan Minis as per her personality and this will make for a very thoughtful gift. She can listen to it while she is cooking or simply while relaxing. They cost around Rs 2000.
12Night Care Routine
Do you feel your ma is looking for a night skincare regime or it is high time you get her something to pamper her own skin but it should not hamper her mornings? Then this skincare routine set for the night is perfect! Bhu botanical's Nourishing Nights costs Rs 2360. It contains an under-eye roll on, a night cream, vitamin C serum and a lip gel.
13Facial Oil
This one is a skincare product b you can invest in for your mother and gift her some goodness. Pamper her with Love Organically's Kumkumadi Saffron Gold Tailum which costs Rs 3300. It is a concentrated oil that has been mixed with over 21 herbs.
14Book Power
If mommy dear needs a nudge, some confidence in pursuing her dreams then get her The Most Powerful Woman in the Room Is You: Command an Audience and Sell Your Way to Success. This book in a hardcover costs Rs 568 and I believe, it can be a game-changer for some.
15Art De-Stresser
No art is not just for kids or the younger generation. For years it has been said that colours are therapeutic. Indulge your mother in some Mandala art with this 27 piece kit by SKOODLE. She does not have to finish a page daily but atleast begin bit by bit. It is very destressing and takes your mind off from worldly issues.
16Hair Care
Who does not love her or his crown? Gift your ma some hair pampering set like Mikami's mini pods! You could choose from this small set of 3 oil pods to a set of 8 oil pods depending upon your budget. They range from Rs 300 to Rs 800 and come in really pretty packaging. There is something for every hair type so explore and go for it!