Who doesn't want those pinkish cheeks and tinted lips throughout the day? But applying chemical-loaded products on your face can be harmful to your skin. But don't worry we have a solution for you, what if we tell you that you can do your makeup by using just one natural product? Yes, Beetroot is the solution for all your beauty issues especially for people who do not want to put harmful products on their cheeks, lips, or eyes. Here are some remarkable ways to use beetroot as your go-to makeup essential.
Beetroot As Blush, Lip and Cheek stain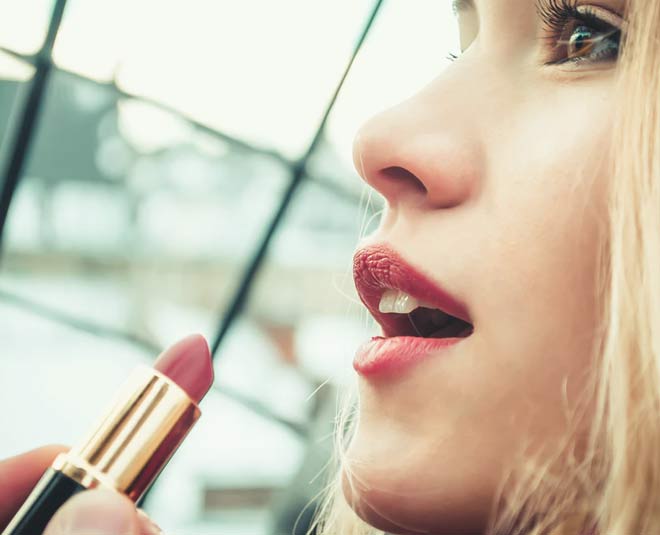 Your cheeks are one the most important area of your face and it's a dream of every girl to get pinkish and flushed cheeks for achieving a fresh look. Beetroots are highly pigmented and when you cut them into half it leaves a beautiful fuchsia pink shade on your hands which can look incredible if used as a blush.
Ingredients
1-2 beetroot chopped and peeled
2-3 tsp of glycerin
2 cup water
You can also use Vaseline if you are comfortable putting it on cheeks
How To Make?
Take a vessel and boil water in it
Take another clean steel bowl, put the chopped beetroot in it, and then add 1cup water
Now put the bowl into the boiling water this process is also known as the double boiling process
Once you get enough beetroot juice then remove the steel bowl from boiling water
Let it cool down and strain the beetroot juice and add glycerin, store in a container
How To Apply?
The double boiling process saves the beetroot juice from getting too dark.
You can apply the blush to your washed and moisturized face whenever you need that hint of color on your cheeks.
You can also use it as a lip stain on your transparent lip balm or moisturized bare lips
Beetroot As Blush Powder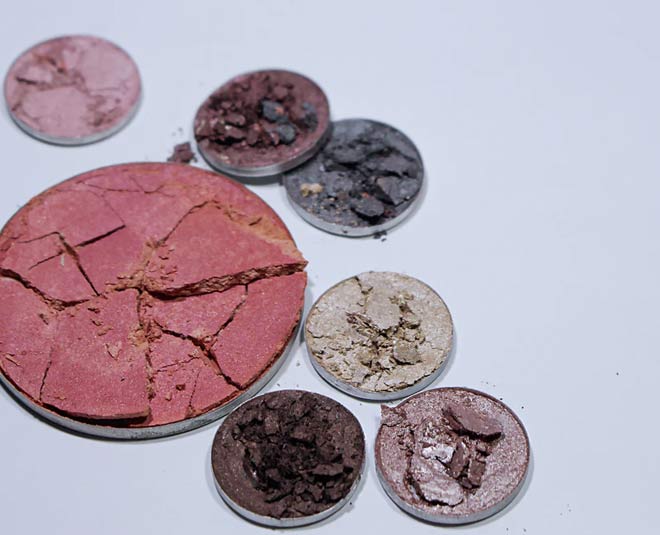 If you are someone who is a fan of powdered blushes instead of stains then don't worry the pigmented beetroots are not going to disappoint you.
Ingredients
2-3 beetroots, sliced and peeled
How To Prepare?
Cut the beetroots into thin slices and let them dry under the sun
Put them for 1-2 days until they are completely dry and cover them with a net to prevent insects
Once the beetroots are dried completely you can grind them in a blender
Make it into fine powder form
And store it in an airtight container to avoid moisture
Make sure to grind the beetroots finely as they will be used on your cheeks as cosmetics
Use your make up brush, dab it into powder and apply it as blush whenever you want
Don't miss: DIY Lip Packs To Make Your Pout Look Pink Naturally
Creamy Blush
To make a creamy blush you can mix a pinch of beetroot powder along with your moisturizer and apply it directly to your cheeks. The pigmented pink color of beetroot will instantly give your face that flushed and refreshed feeling.
Lip Balm
On days when you are not feeling like wearing heavy lipstick yet want a hint of color on your lips, this natural lip balm can be at your rescue.
Don't Miss: Beetroot Mask Can Work Wonders For Your Skin And Hair, Try Them Right Away!
Ingredients
1 tsp of jojoba oil (you can even use almond, coconut, or castor oil)
1tbsp beeswax, butter, glycerin
1tbsp beetroot powder
How To Prepare?
The first step is to melt your wax and oils in a pan
Once the oils are cool down, take a small bowl and mix all the ingredients well
If there are any particles left you can stain them by using a muslin cloth
Store it in a glass jar and apply it whenever you need it.
We hope these beetroot cosmetic ideas were useful to you. Stay tuned to Herzindagi for more