We all want to look flawless. From our face to our hair, we like to keep it all on point. For the same, we rely on different beauty products. However, do you know, most hair and makeup products available in the market are packed with chemicals? These chemicals can harm our skin and hair in the long run. Using such products on a regular basis can permanently damage your skin and hair. So, here is a list of beauty products you shouldn't be using too much. Read on.
Silicone Primers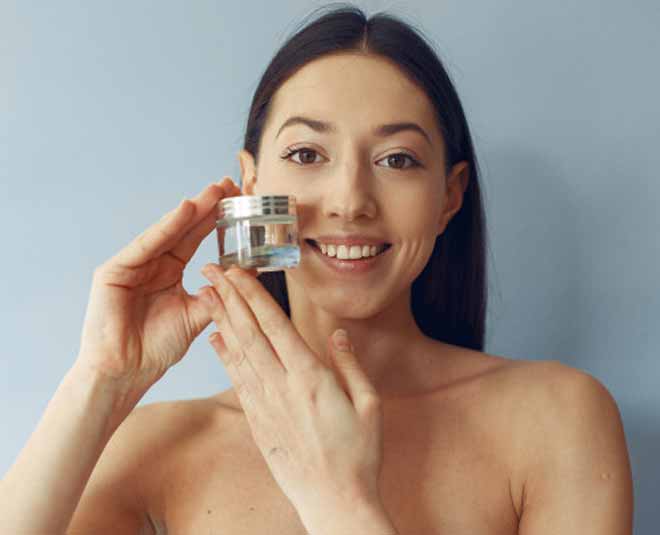 If you are a makeup addict, you know primers have taken over the beauty market like crazy. Most primers available in the market have a gel-like consistency which is applied as a base for the rest of your makeup. However, these primers are made using silicon which can be harmful to your skin. When you apply a silicone-based primer on your skin, it makes your skin oily and sweaty which leads to pimples and acne. These primers can clog your pores that further lead to skin issues like blackheads and whiteheads.
If you are a regular makeup user, try to go for oil-free primers or cream-based primers which are light on your skin. Also, when not required, avoid wearing too much makeup. Let your skin breathe!
Don't Miss: Do You Know These Side Effects Of Using Makeup?
Body Scrub/Face Scrub
Exfoliation is important to clear all the dead layers on the skin and for the same we use scrubs. Scrubbing exfoliates our skin and makes it soft and smooth. However, if done in excess, scrubbing can make your skin harsh and rough. It can also wash off the natural oils of your skin and make your skin dry. It is best to use scrubs in moderation. If you have sensitive skin then you must use mild scrubs. You should stick to homemade, natural scrubs prepared using sugar, oatmeal, or coffee.
Lipstick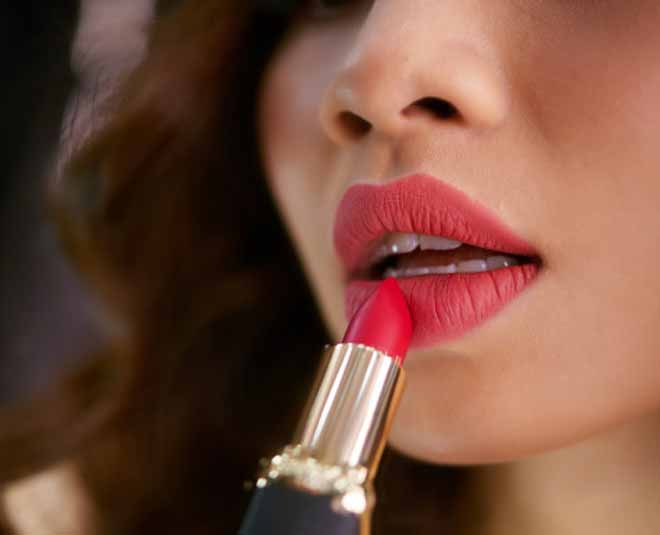 A hint of colour on our lips can instantly make our face glow. Agree? Lipsticks are one of the most commonly used makeup products. However, do you know wearing lipsticks regularly can have side effects? Lipsticks come with chemicals that are not only harmful to your lips but overall health too. Too much usage of lipsticks can damage your lips, make them pigmented and dry. Ingesting a lipstick while eating or drinking can lead to serious health problems as it can have ingredients that are toxic. Cancer, organ failure, hypertension, and long term allergies are some common issues that you might have to face in the long run.
Don't Miss: Pamper Your Lips With These Homemade Lipsticks
Make sure you don't wear lipsticks, lip glosses or balms all the time. Also, make sure you always buy a good quality lip product. Go for lipsticks which are prepared using natural ingredients to prevent your lips from getting damaged.
Dry Shampoo
On days when we are in a hurry or we don't just feel like washing our hair, dry shampoo is the best way to make our tresses look fresh. However, using dry shampoo too often can damage your hair and lead to a lot of hair problems like dandruff, fungal infection, or hair breakage. Also, dry shampoo doesn't clean your hair, it just makes your hair look fresh. Also, not cleansing your hair regularly and relying on dry shampoos will make dirt and oil accumulate on your scalp and damage your hair.
Face Cleansing Brush
Face cleansing brushes are another big trend of the season. They make the cleansing part so easier, remove all the makeup, and make your skin feel super clean. However, using it everyday can lead to skin issues like redness, irritation, and dryness. It can be used once in a while but make sure you don't use it too often.
Avoid using these beauty products too often to prevent any damage to your skin and hair. For more beauty-related stories, stay tuned to HerZindagi.