Beauty blenders have taken over the makeup market and how! It is rare that you find a makeup kit today that doesn't have a beauty sponge. Beauty blenders have become a staple and there are many reasons why.
However, if you are someone who is still new to this makeup applicator then let us tell you that this one sponge can do more things than you can imagine.
All these years you stuck to your set of brushes but now you aren't sure if it is worth investing in a beauty blender. Well, we have a list of reasons why you should switch to this makeup tool ASAP!
Beauty Sponge Evenly Distribute The Product
Do you know beauty sponges have tight-spaced holes? These holes are responsible for distributing the product evenly. Usually, when we use a makeup brush to apply our foundation or concealer, you can end up leaving some corners around your eyes.
Beauty sponges can be easily used around the eyes. Also, they don't irritate the delicate skin around the eyes.
Beauty Sponges Give A Smooth Face Finish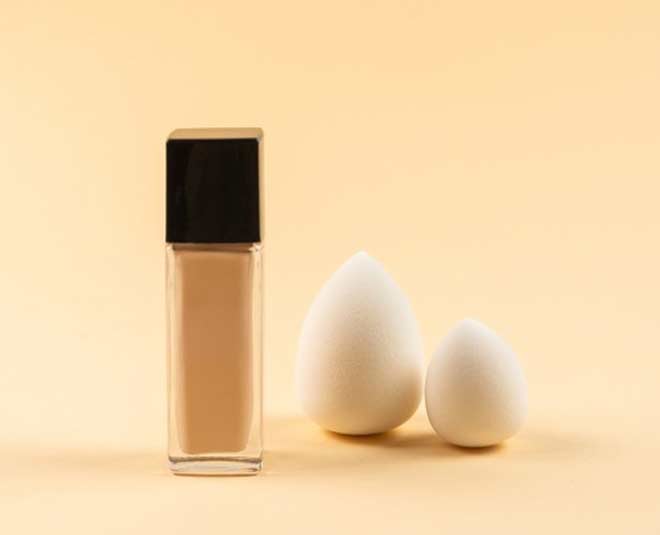 Like brushes, beauty sponges don't leave behind any lines and give your face a beautiful, smooth finish. With a beauty sponge, you can push the product into the pores of your skin. The product easily deposits in every corner of your skin which gives your face a smooth face finish.
Beauty Sponges Are Inexpensive
As compared to your set of makeup brushes, a beauty sponge costs way cheap. You can get a good quality beauty blender for as less than Rs. 200. The best part? This one beauty sponge can be used to do an entire face so you don't really need to buy a lot of them. Just one beauty blender can do the trick.
One Beauty Sponge Can Be Used For All Products
Be it a powder formula or a liquid one, a beauty sponge can be used to apply just any makeup product. You just need to dip the sponge in the product and press it into your skin.
Don't Miss: Here Is Why You Should Invest In Lip And Cheek Tints
Beauty Blenders Work For All Skin Types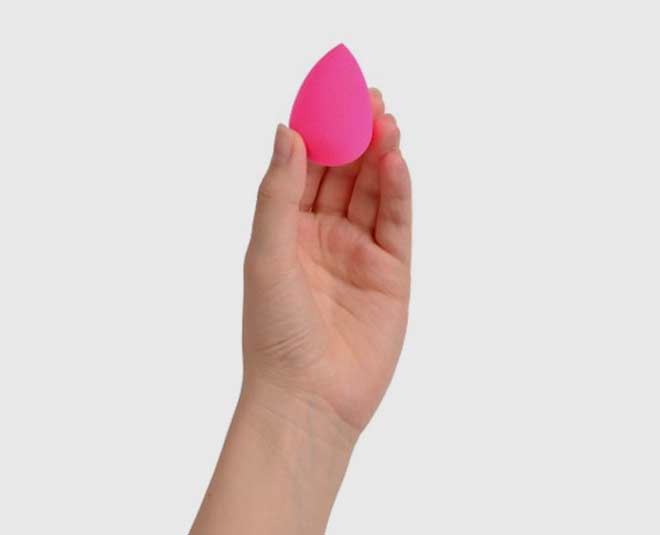 We all are blessed with different skin types and the beauty of this makeup tool is that it works well for all. Have dry, oily, or open pores? Beauty blenders are safe to use on all types of skin.
Beauty Blenders Are So Easy To Use
For anyone who is new to the world of makeup, using a makeup brush can be tricky. It takes time for one to get a hang of the brushes and use them well to get that flawless finish. However, in the case of beauty sponges, you don't really need to think much about the application. Just gently dab the product by pressing the sponge against your skin. Beauty blenders are easier to control as compared to makeup brushes.
Don't Miss: Tips To Wash Your Beauty Blender To Make It Squeaky Clean
Beauty Blenders Are Available In Different Shapes And Sizes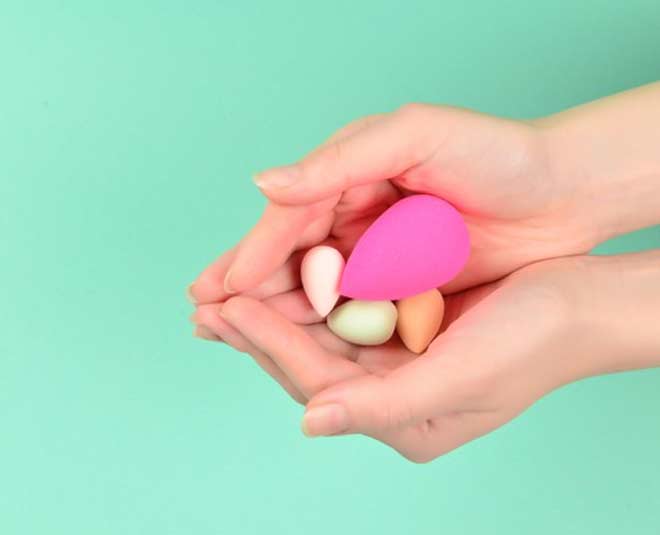 Beauty sponges are available in a variety of shapes and sizes. You get these in round, rectangular and tear shapes. They are also available in mini sizes to cover areas like around the eyes.
Beauty blenders indeed have some amazing benefits. However, make sure that you keep them clean at all times to prevent the risk of infection. It is best to clean them each time after use. You can make a cleansing solution using some baby shampoo and water and wash the beauty blender.
Tell us if we have convinced you enough to switch to a beauty sponge. For more such beauty-related stories, stay tuned!