Though highlight and contour palettes are available in a good variety these days, I was looking for something which is time-saving and offers a mess-free application.
I recently got hands-on the Beauty Baton highlighter and contour complexion stick. I have been using it for a month now. Did it work for me? Read on to know my detailed review.
Claims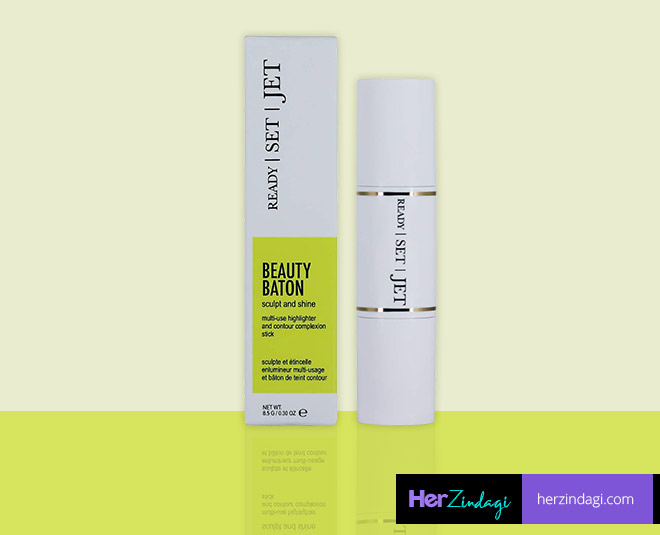 Our Sculpt and Shine Beauty Baton is the perfect combo to enhance your natural features with depth and dimension. One stick, multiple benefits! This on-the-go, multi-tasking stick has no rules. And we love breaking the rules! Our Sculpt and Shine formulas are made to be applied as a blush, lip color, eye shadow, and the star of the show, a highlighter, and contour. Formulated to give you a sexy vibe, this product is creamy, blendable, and buildable for an easy on-the-go application.
Packaging
The two-in-one highlighter and contour stick came in a cardboard box packaging. The stick is quite sturdy. Both the highlighter and contour are detachable.
Texture/Fragrance
The highlighter and contour stick has no fragrance. The texture is quite creamy and blendable.
Price
Rs. 2832 for 8.5 gm
My Experience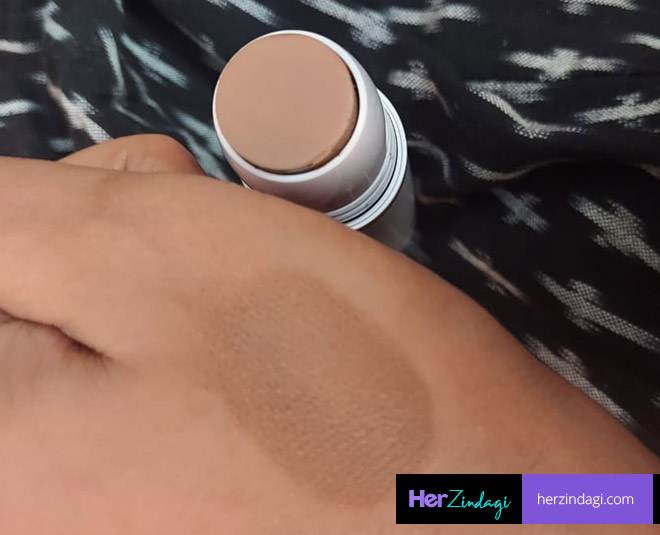 When I first heard of the product, I was so excited to use it. Highlighter and contour in one single stick, what more do we need? Well, it is not just about the two-in-one stick but also about the multiple uses it has to offer. Moreover, the product has made it all so easy for me. It can be used without any mess, thanks to its creamy formula that blends in a jiffy with just the fingers. The best part? The product doesn't feel heavy on your skin, even if you go OTT.
I am having a great time using the product and think that it is great for any makeup beginner as the application is really easy.
Don't Miss: Here Are 5 Ways You Can Use Your Highlighter While Doing Makeup
How I Use The Product?
To add definition to my face, I use the contour on the cheekbones and jawline. As the contour stick has a very creamy texture, you don't really need a brush to blend it in, using just your fingers too can do the trick. The shade is a deep brown, will work well for most Indian skin tones. (Kim Kardashian step by step tutorial)
Talking about the highlighter, I like to go heavy with it and use it on my cheekbones, bridge of the nose, and cupid's bow. On occasions, I also like using it as a glittery eyeshadow. It can also be used on the inner corner of your eyes. The colour is more on the rose gold side, something which is quite trending these days for the natural look it helps to achieve.
Don't Miss: Dear Would-Be-Brides, Stockup Your Vanity With These Contouring Sticks, Palettes Under Rs 1000!
Pros
Creamy formula, easy to blend
Easy to carry
Buildable pigment
Easy application (Can be used without a brush)
Long-lasting
Gives a fresh, natural look
One stick, multiple benefits
Vegan
Cruelty-free
Paraben-free
Cons
None for me
Verdict
This product has become a must-have in my makeup bag and I don't have just one reason. It is versatile, so easy to use, long-lasting and so smooth on the skin. It might look on the expensive side but I guess it's a good buy for the price. It costs approximately close to the price of a contour palette and highlighter bought separately. Also, it is a product that's going to last long as a little quantity goes a long way.
Rating
5/5
We hope you liked this product review, for more detailed reviews, stay tuned!