Ashwagandha or Indian ginseng is an ancient herb that is commonly used for its medicinal properties. Not just for our health, this herb can do wonders for your skin too.
Yes, ashwagandha has antibacterial and antimicrobial properties which keep your skin healthy and skin woes such as acne, dullness, and ageing at bay.
Making ashwagandha a part of your daily skincare routine can help you get soft, glowing skin. There are different ways you can use ashwagandha in your daily routine but before that let's quickly take you through the amazing skin benefits of ashwagandha.
What Does The Expert Say?
Mr. Vikas Chawla, Founder, and Director, Vedas Cure shared that when taken in its raw form or as a supplement, Ashwagandha can benefit the skin in many ways. Ashwagandha has astringent properties, and it moisturizes the skin. When the powder form of ashwagandha is mixed with honey or milk, it can be utilized as a toner.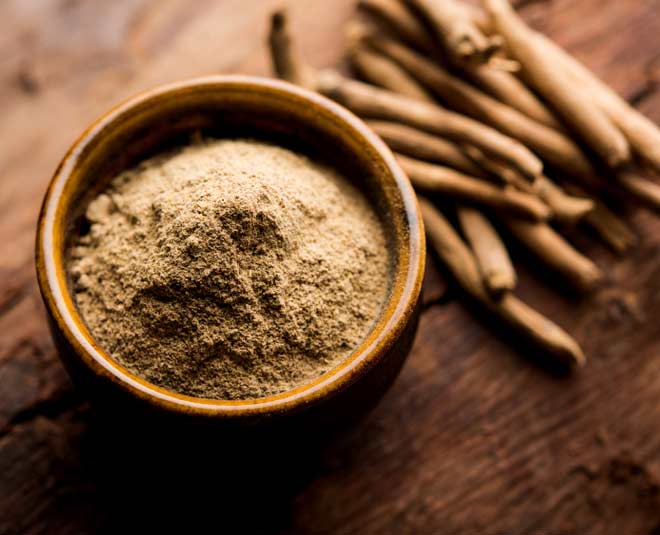 This ancient remedy also acts as an antidote to anti-ageing. Due to its anti-microbial and anti-inflammatory properties, Ashwagandha has been found effective in treating acne. It is most useful when combined with products that stay on the skin such as creams, serums, and moisturisers.
Ways To Make Ashwagandha A Part Of Your Skincare Routine
Ashwagandha Face Pack
Ashwagandha is easily available in powder form in the market. You can prepare a face pack using this powder for instantly glowing skin. Using this face pack regularly can also help make your skin healthy and keep common issues like acne and dullness at bay.
In a bowl, add 1/2 tsp of ashwagandha powder and mix with some water to get a paste-like consistency. Apply all over the face and neck and let it dry. Wash with normal water and pat dry.
Don't Miss: Bring Festive Radiance To Your Skin With These Ayurvedic Herbs
Use It As A Face Toner
It is essential to use a facial toner everyday as it has many amazing benefits for the skin. Facial toners help minimise the appearance of pores on the skin, refresh your face, removes any excess oil, and helps retain skin moisture. You can prepare your own face toner using ashwagandha.
In a bowl, add ashwagandha powder, honey, or milk depending on your skin type, and mix. Transfer this mix to a spray bottle and spritz it after cleansing your face everyday. Follow with a moisturiser.
Consume It Orally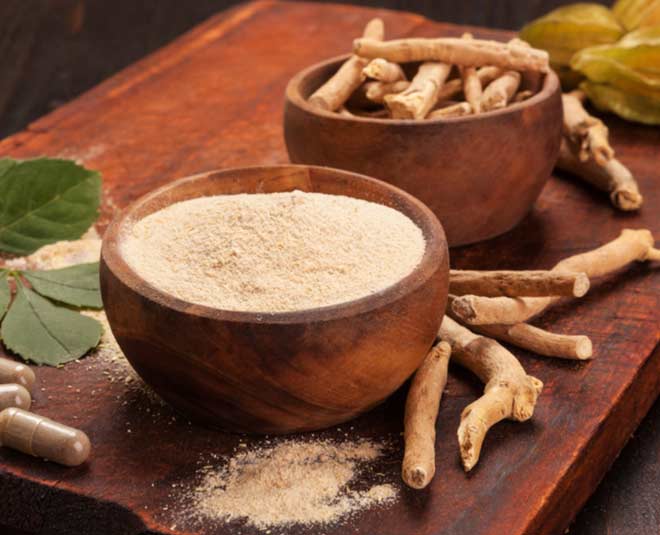 Another way of adding ashwagandha to your regime is by taking it orally. There are two ways this can be done.
1. In a bowl, add 1/2 tsp of ashwagandha powder, 1/2 tsp of ghee, and honey. Mix well and consume twice a day.
2. Another way is adding 1/2 tsp of ashwagandha powder in a glass of warm milk and drink it before going to sleep.
Don't Miss: These 5 Anti-Ageing Herbs Are In Your Kitchen Right Now!
Though ashwagandha is completely natural and has many benefits for your skin, make sure you do a patch test on your hand first to check if you are allergic to the herb. Also, if you are undergoing any skin treatment then don't forget to consult your doctor before adding this herb to your skincare regime.
How do you like to use ashwagandha for your skin? Share your thoughts with us on our Facebook page. For more such beauty-related stories, stay tuned!