Agreed that Indian "society" can be very conservative and couples sometimes are unable to hang out and have some alone time out in the open, but there are still some places which respect your couple time and thought why not put it down in a list for you all. So without wasting time let's get on with the list of places that you can go to this Valentine's Day 2021.
Dilli Haat & Connaught Place
If you want to just hang out, chit chat, look around for things, have snacks or proper main course in the open air and enjoy the weather then both these places are perfect. In both these places, couples have privacy in the sense no one judges you and stares. You can enjoy a sweet date or time with him or her while enjoying some music and games. Dill Hatt INA is taking care of the same. Devour good food and spend quality time with each other.
If shopping is big for your partner then too it is perfect. In C.P, there are so many stores to fit all budgets. With so many sales going on, everything available, with Janpath as well nearby, what is there that you may miss?! Head for a nice date to any of the restaurants or cafe you want.
Champa Gali, Saket
Now Saket has a lot to offer for couples like the Select City Walk Mall but there is one more cosy place that can be enjoyed and that is Champa Gali. It is far from the crowds and it is a little hard to locate the first time. It is very near to Qutab Minar. The area at first might look shabby but once you spot the right gate, then you will find yourself in a place full of eclectic brews modern cafes serving world cuisine, and
You take so many pictures in front of Jugmug Thela and Blue Tokai as the location is just beautiful.
Garden of Five Senses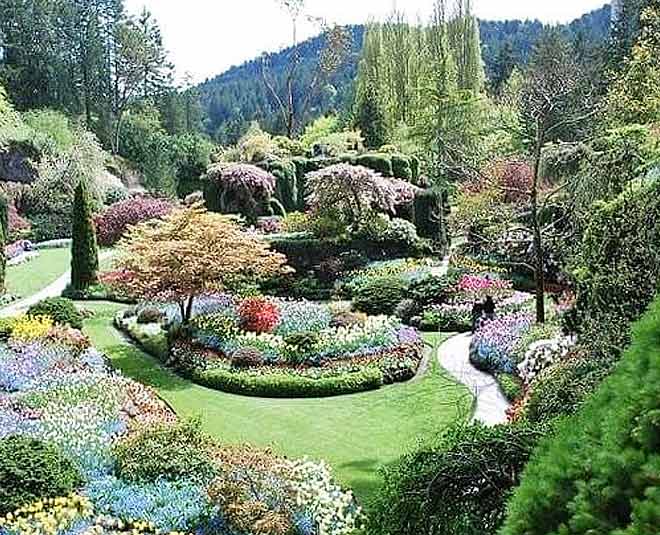 Take a romantic stroll down the garden which is actually a treat to all senses. Nature, the purity of the ambiance is just perfect for spending some time with your partner. Many activities take place over here and there are many restaurants as well in the area.
Parthasarathy Rocks, JNU
Want to enjoy the sunset with your special someone? Then Parthasarathy Rocks is one place that is perfect for a romantic date. It is in fact the highest natural point in Delhi, that gives a beautiful view of the sunset. Your privacy here is totally respected. Hold hands, talk and experience the beauty of nature. Carry a good camera and also stuff your bag with some snacks and water. Also, as only JNU members can enter the place, you need someone from the place to help you at the entry gate. On one valid JNU id, four visitors are permitted to enter.
Don't Miss: Valentine's Day Gifting Ideas: Whiskey Tea, Skincare, Games, Men In Your Life Will Love These!
Forest Trail in Gurugram
Just a few days back, a 7-km forest trail was opened in Gurugram. Take the track near Galleria Market and pass through sectors 27, 28, 43, 52, and 53 before ending at sector 56. You will see this area where a lot of migratory birds and butterflies hover. You can even do some cycling here with your Valentine.
So stay tuned to HerZindagi for more ways that can make your day special.