The Pataudi family was in Ranthambore to ring in Sharmila Tagore's 75th birthday. The family sent quality time at Ranthambore and the vacation pictures are breaking the internet. So the family, including Saif Ali Khan, Kareena Kapoor Khan, Taimur Ali Khan, Soha Ali Khan, Kunal Kemmu and Inaaya and Sharmila Tagore headed for this mini holiday.
For all those who don't know, Ranthambore is Sharmila Tagore's favourite place and she also celebrated her 70th birthday here.
The Pataudis stayed at SUJAN Sher Bagh. It has custom made tents. The place is best for anyone who wishes to explore nature. The tariff here starts at INR 55,000 and goes up to INR 82,000. The resort is set on the borders of Ranthambore National Park. One can enjoy campfires here. The place focusses on being eco-friendly and follows sustainable practices.
Thanks to Kunal and Soha who are such great pictures from the family holiday with us through their Instagram handles.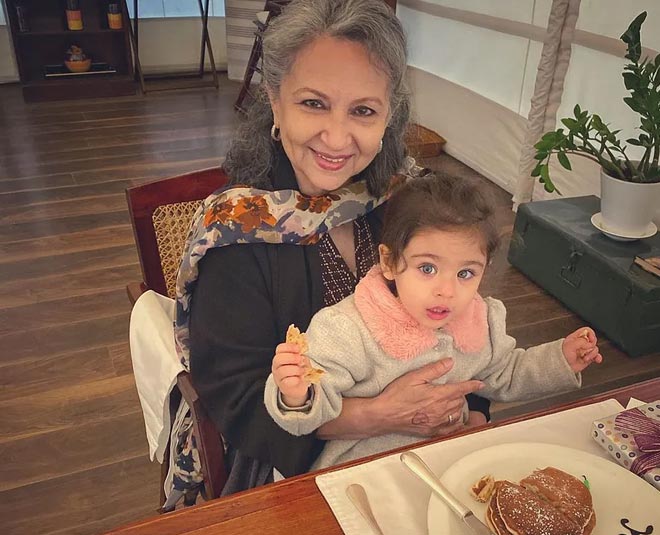 Soha shared this picture of Sharmila Tagore and daughter Inaaya from the breakfast table. She captioned it, "Birthday pancakes !!."
Kunal Khemmu also shared some pictures of Saif and Kareena and captioned it, 'My camera just loves these two. And so do I.'
Don't Miss: Unseen Pictures From Kareena And Karisma Kapoor's Wedding Will Take You Down The Memory Lane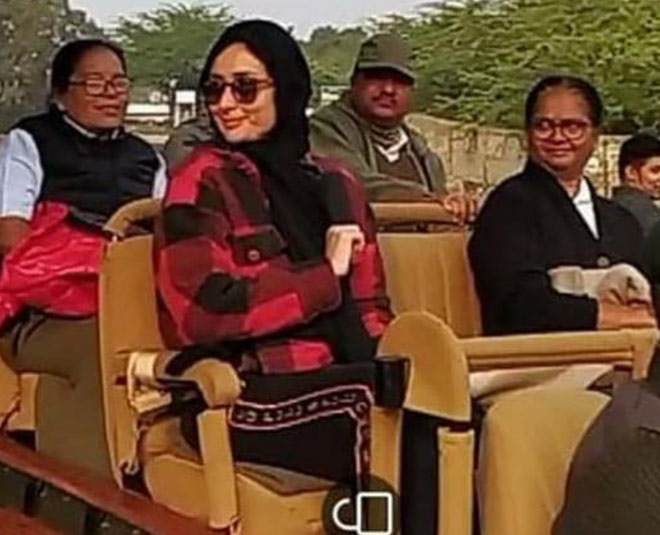 If you are a wildlife enthusiast then you will love travelling to Ranthambore. This destination takes you closer to the beauty of wildlife and nature. A short trip to the place with your family is a must. It takes you away from the hustle and bustle of your city.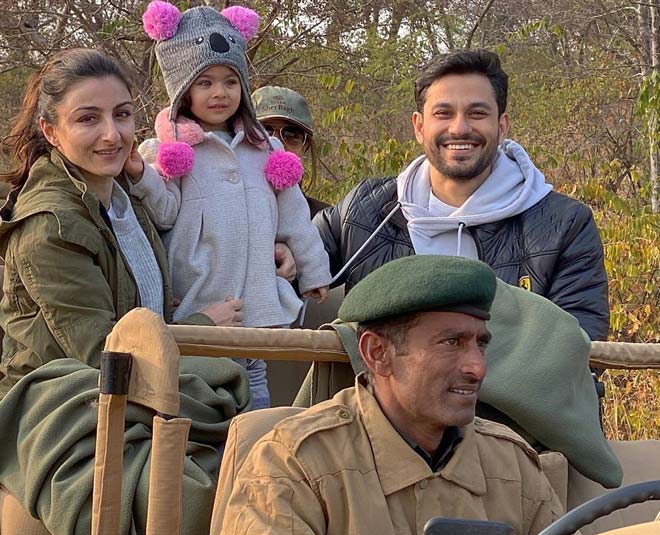 Here are a few things you need to keep in mind while planning a trip to Ranthambore:
The best way to enjoy safari at Ranthambore National Park is by taking a jeep or an open truck that carries around 20 people. Morning 7 am and 2 pm in the afternoon are the best time to enjoy wildlife. You need to wake up early if you want to enjoy wildlife as only 20 vehicles are permitted to go inside the national park at one time.
Ranthambore is well connected to other places around the country via air, rail and road.
Make sure you carry light clothing, sunscreen, mosquito repellents and binoculars with you when you head to the place for a holiday.
A lot of accommodation options are availble in Ranthambore to meet all budgets.
Whenever you start the safari, make sure you stay alert. Don't smoke, litter or light fire inside the park.
The best time to visit the place is from October to June. October and June are the best months to enjoy at the National Park. July is the hottest month.
The Pataudi family often goes for holidays at locations like London and Switzerland. This time, the family made a short trip to Ranthambore and this is something more relatable for us. It is a great place for all those who wish to explore more of nature. Have you been to Ranthambore? What's the best about this place? Do let us know!