Last year he was arranging buses for thousands of migrants who were stranded in cities like Mumbai following the sudden declaration of pandemic-induced lockdown, and this year he was seen lending a helping hand to thousands of others who are in need of a hospital bed. We are talking about not a full-time social activist, but an actor who took it upon himself to help people who were left helpless following the outbreak of Covid-19. You guessed it right! we are talking about Sonu Sood, the actor whose fan following has grown manifold due to the noble acts he has indulged himself in.
Just yesterday, Sonu Sood who was accused of taking credit as Odisha's DM denied the actor's claim of arranging a hospital bed for a patient, presented proof of how he isn't the one to take nonsense from anyone! The much-respected man shared screenshots of his team's chat with the patient's family member on Twitter in response to the DM!
In the chat, the actor's team member has clearly informed the patient about the availability of a bed in Ganjam Hospital, and the latter even expressed his gratitude to Sonu Sood after he got the bed. It was not just the screenshot, but the actor even wrote: "Sir, We never claimed that we approached you, it's needy who approached us & we arranged the bed for him, attached are the chats for your reference. Your office is doing a great job & you can double-check that we had helped him too. Have DM you his contact details. Jai Hind'.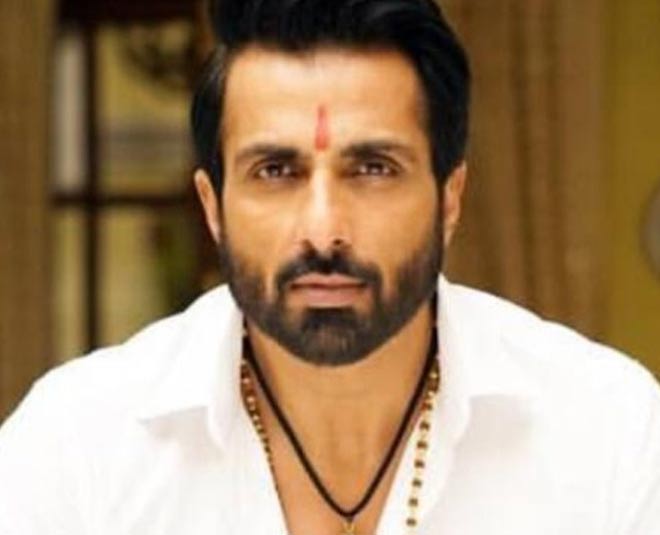 Now if this is not the man we need in our future government then who else can we imagine? The star has also said it out loud in a recent interview to an entertainment portal, that he is not into wasting his time on those who try to discredit him or his team. He said, "If I slow down to take note of the people who are trying to discredit me I will be wasting precious time which I'd much rather use to save lives."
Back to the prediction exclusively shared with HerZindagi by face reading and astrological calculation, celeb astrologer Pandit Jagannath Guruji, "Sonu Sood will not be a full time actor in the long run, and there is strong possibility of him being completely involved in activities of social significance."
Here is a detailed reading by him which for sure has us excited and intrigued!
"We must not be surprised if he announces his political debut as early as the 2024 Lok Sabha elections. While it cannot be said whether Sonu would join hands with any major political party or stand as an Independent, there is little doubt over him taking the political plunge. The driving factor for him in this regard would be his zeal to work for the benefit of the underprivileged and needy.
"forehead suggests that the actor-cum-philanthropist is getting closer to people across caste, religion or community lines day by day. The work done by him over the past year shows that he has helped people from all parts of the country – north, east, west and south," he shared.
Don't Miss: Corona Virus 2020-2021: Situation As Per Astrology Science
Pandit Jagannath Guruji further says that there is not much prospect of Sonu Sood getting more good films. In other words, he does not have much work as an actor currently, giving him more bandwidth to indulge in social activities. However, the actor will surely be a powerful name in Indian society as well as a polity in the times to come.
On the film front, Sonu was last seen in Hindi film "Simmba" and has many South Indian films in the pipeline including one Hindi film "Prithviraj".
Stay tuned to HerZindagi for more such predictions by experts.