Interesting Facts About Good Friday
This year, Good Friday will fall on 15th April.
Good Friday is just around the corner and this time, it is falling on 15th April. This Christian holiday holds special significance and has its own history. This day commemorates the passion and death of Jesus Christ, in which he was arrested in the garden at Gethsemane, tried and condemned to death by Pontius Pilate, carried his cross and was crucified at Golgotha outside of Jerusalem.
We are all excited about Good Friday because it is a holiday but do you know anything about the day? Well, if not, then we are here to share some interesting facts and educate you about Good Friday.
Falls Between 20 March to 23 April
Good Friday doesn't fall on the same day every year like most other Christian holidays. This day keeps shifting. Good Friday falls on the Friday following the first full moon after spring equinox. This day is celebrated according to the lunar calendar.
Why Is It Good?
Most people think of this day as a happy day because of the presence of the word 'good' in it. However, it is a day for mourning. According to some beliefs, the word 'good' is used to describe this day because the eventual outcome was good.
Black Friday
This day is often referred to as Black Friday which is observed before Resurrection day. It is believed that the term 'Good Friday' is the remainder of God's Friday. However, nobody is sure about this.
Hot Cross Buns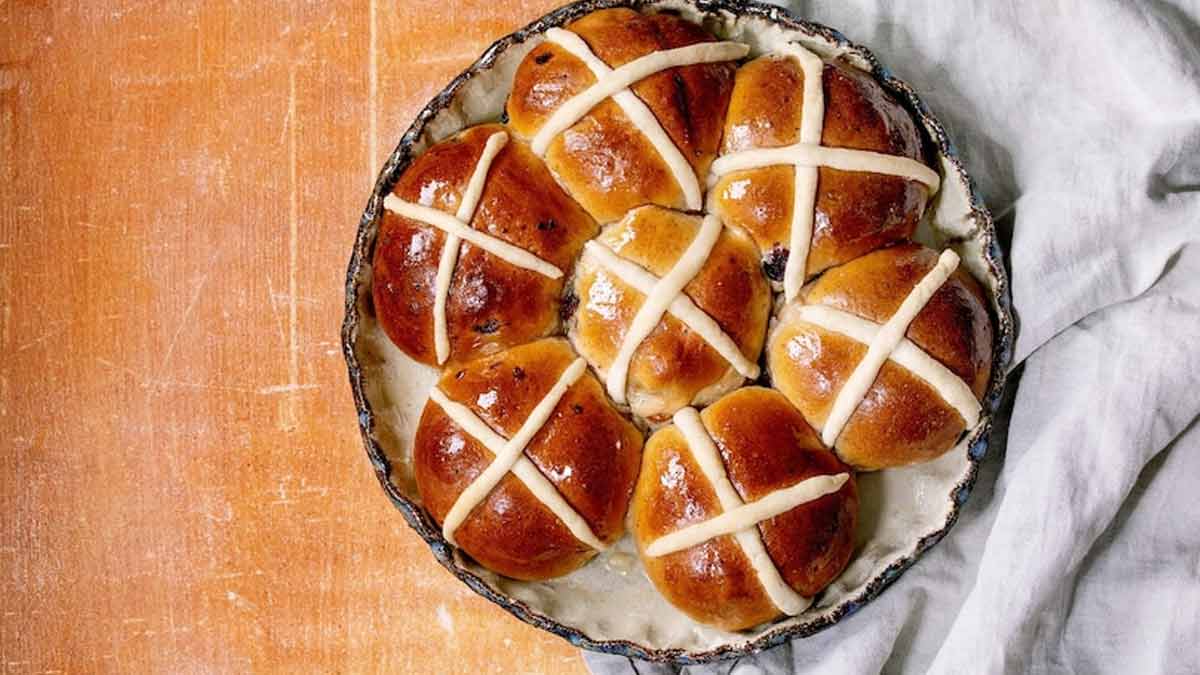 Hot Cross buns are usually baked on Good Friday in order to be enjoyed on Easter Sunday. It is said that sweet, dense treats are imbued with good luck. People believe that buns baked on this day will never spoil and also, protect your home.
There is one more belief related to these hot cross buns. It is said that if you share a hot cross bun, then you will remain good friends for a year but only if you say a special rhyme while enjoying the treat: "Half for you and half for me, between us two shall goodwill be." We don't know if it really works but it is definitely worth a try.
Don't Miss:HZ Exclusive: Ranbir-Alia Wedding - Function at 'Vastu' & RK House Is Well Lit, Wedding On April 15, Pink Sabhya Lehenga And Rahul's Confirmation
Get A Haircut
Grab a pair of scissors because according to popular beliefs, it is considered to be lucky to get a haircut on this day. It is said that getting a haircut on Good Friday will prevent headaches for the rest of the year.
No Meat
Meat is not supposed to be consumed on this day. Catholics don't consume meat on Good Friday. They can either have one complete meal or two smaller ones on this day.
Much Older than Christmas
An interesting fact about Good Friday is that it is much older than Christmas. Even in the Bible, there is no mention of the day of the birth of Jesus but it does specify about the crucifixion.
Don't Miss:Garasia Tribe: With Women Holding Higher Status And Live-In Relationship Being A Norm, This Community Is A Step Ahead Of It's Time
Central Message
The core message of the day is that when Jesus died on the cross, he atoned for the sin of mankind; the sin, which came after the consumption of the forbidden fruit in the Garden of Eden by Adam and Eve.
For more such stories, stay tuned to HerZindagi!