Vidya Balan is one of the most talented actresses in the entertainment industry today. She has worked in various women-centric movies and aced the most complex characters with ease. Apart from her witty sense of humor, Vidya Balan is known for speaking her mind and addressing various issues that the women in Bollywood or our society face.
Vidya Balan On Gender Biasness
The Sherni actor in the past has opened about body shaming, loving and accepting your body as it is. "There is no end to rejecting your body and spending a lifetime doing that. But what happens, it is not your body's fault, your body needs at least one person on its side, and I said to myself that this is my body and I love it," she told to Indianexpress.
The actor has recently worked in a film called Sherni, in which she has aced the role of a forest officer who has to face gender biasness at the workplace. Talking about facing gender bias in real life, Vidya told to Times Now Digital that once she was questioned for her cooking skills on a dinner table, "I remember people telling me over a dinner that 'Oh my god, you don't know how to cook'. She shared.
Don't miss: Prominent Actresses Unfold Ugly Truths About Body Shaming In The Film Industry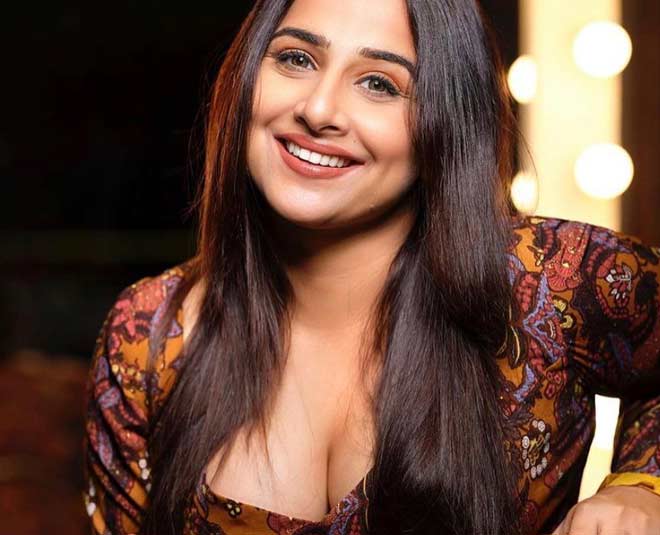 Responding to the remark Vidya told in the same interview, "No, both Sidharth (Roy Kapur) and I don't know how to cook'," she added. Vidya said that the person commented 'should know how to cook' talking about the incident further. "I wanted to say, why it should be any different for Sidharth and me?" she added. The Kahaani actress also shared in the same interview that whenever her mother used to ask her to learn cooking, she would always say that she would hire a cook, or marry a man who knows how to cook. Vidya said that everyone has faced gender bias and that we all tend to judge each other, however, "it is sharper when it comes to women". She said.
Don't miss: Quotes From Bollywood Divas That Will Leave You All Motivated
Vidya Balan On Feminism
Vidya Balan believes that she is a work in progress feminist, explaining further about the same actor told film companion that, "Sometimes I catch myself saying, doing and thinking in ways that are not feminist, and that's because our conditioning is so deeply embedded that we don't realise that we are perpetuating patriarchy ourselves. We are not just victims but also perpetrators of patriarchy. Sometimes I catch myself saying, 'A-ha, why does it have to be like this? Is it because you are a woman?' But I think that will keep happening. Because we keep evolving." She said
She continued and said, "Sometimes when I hear people say that so and so actor said something sexist or racist in the past and claims to be a feminist now, I say: We are human beings, we keep evolving, so thank God the person is speaking differently now. We've evolved from learning the alphabet to reading and forming whole sentences, we can't expect a person to be stuck in time." she added.
If you liked this article then please share your views on our Facebook page. Stay tuned to herzindagi for more such stories.