You will agree with me when I say that pregnancy is one of the most special times in a girl's life. Not only her but everyone around her feels a change in their life and that is just so special. Giving birth to a human and watching him or her grow is probably the best thing ever. But wait, have you ever wondered what to gift to a pregnant lady? Well, the dilemma of whether she will be blessed with a baby boy or a baby girl is something which has made us hop onto colours like yellow and red which a 'considered' to be unisex but what about the mother or aptly speaking, mom-to-be?
Very few people actually know that instead of buying unisex toys, you can actually wait for the little one to arrive and meanwhile pamper the mom-to-be with utmost care and love. Confused about what to gift a pregnant woman? Well, this place is your rescue and we have every detail which you'll need to make up your mind about the gift you would surely want to give to your special mom-to-be.
Following are a few gift options which you can give to a pregnant woman –
Yoga Ball
Yes, you read it right. As much as all the dadis and aunties want the pregnant woman to lie in her bed for the entire nine months and suggest her not to pick heavy loads or walk and exercise too much, yoga is said to be one of the best sources of pregnancy workouts. Of course you need to make sure you consult with your doctor once before using it but it can be a great gift from someone who prays and wishes for you and your younger one's good health.
Pregnancy Pillow
This is like a boon and we know you already know the reason. Think about pregnancy and the two thinks that pop in your mind to worry you is morning sickness and back pain. Well, a pregnancy pillow is a great gift and is a sign of your care for your loved ones. This can help the mom-to-be sit at ease anywhere she wants and binge on her favourite shows or simply enjoy her pregnancy months.
Also read: Expert Shares Healthy Alternatives To Unhealthy Cravings During Pregnancy
Pregnancy Journal
As they say, "You can't conceive what you haven't got". This small sentence actually speaks volumes. A pregnancy journal can help a pregnant woman actually imagine and empathise with all the experiences she is, she couldn't or she can face till the baby is born. This helps her stay mentally prepared and keeps her stress free most of the times.
Stretch Mark Serum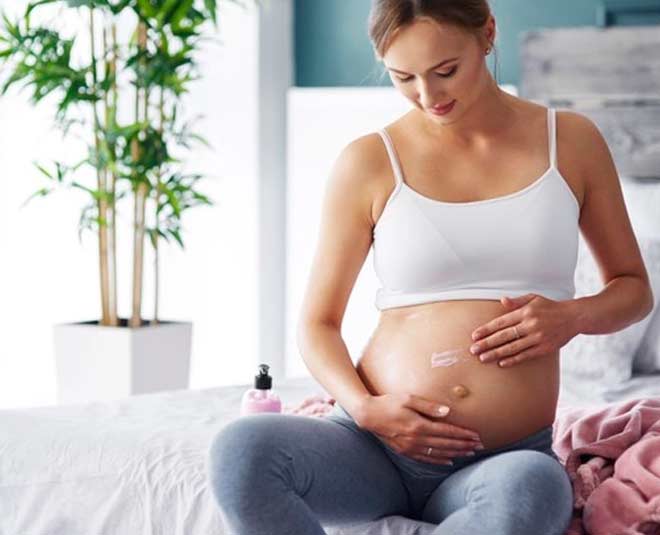 This is known to the world and is also called 'pregnancy scars' which mothers very proudly carry all their life. But did you know that a study says that if you start applying stretch mark serum right from the time your stomach shows, the chances of you having deep marks after childbirth reduces up to many folds. I know you are already convinced and want this magical gift for your loved one now.
Also read: Folic Acid During Pregnancy: Benefits And Food Sources
Personalised Mugs
What better gift than reminding her about your love for her and the wonderful journey she is on every time she sips her tea or coffee or even water for that matter? Personalised mugs are one of the most favourite gift items and a mom-to-be will is sure to be happy to get it from her someone special.
So, these are some of the perfect gifting options to a pregnant lady. Do share your thoughts with us in the comments section and stay tuned to this space for more informative content.