Sometimes, beautiful home is all you need to uplift the spirit. We all understood the meaning of this more profoundly during the lockdown due to the novel coronavirus. While most of us were packed in our residences, we felt an urge to enhance the beauty of the home to also freshen up of mind and soul.
There are various patterns and designs, using which you can decorate your space. While some are modern themes, others have a rustic feel to it. If you're one of those, who inclines towards the vintage vibes, this home décor write up is for you! Finding the perfect elements to renovate your space is not easy. That's why we are here to help! Check out some great tribal home décor ideas.
Tribal Wall Art
If your room is coloured in any of the lighter hues, you can add some really great wall art. The one shown in the picture is stick-on wall art. You can get these easily from any e-commerce website. These are easy to use and add so much drama to your space instantly. Mind a couple of things while investing in such stickers; look for the right size, and decide in advance where you want to apply them.
Multicolour Tribal Print Rug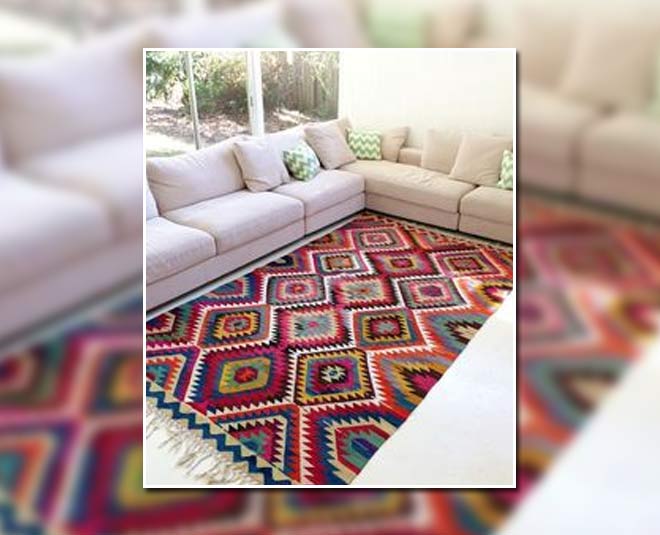 For those who live in a rented apartment, making too much of a permanent change is not always an option. Don't worry, we got something for you too. Adding a sophisticated is the easiest thing to do to elevate the beauty of your home. Go for great Aztec print rugs. The patterns look stunning and are perfect for smaller spaces to give the illusion of a bigger room.
Vintage Curtains
Another temporary method to decorate your rooms is by adding new curtains. Be a plain room or a highly decorated one, a new set of curtains can never remain unnoticed. When it comes to giving tribal vibes to the room, we recommend going with monochrome colours. Don't worry about patterns, you can go crazy with different types, such as diamonds, crosses, bands, Ganado prints, etc. If you are not able to find appropriate tribal print curtains on retail or online shop, take a tribal print saree, and make your DIY curtains.
Tribal Print Bed Sheets & Pillow Covers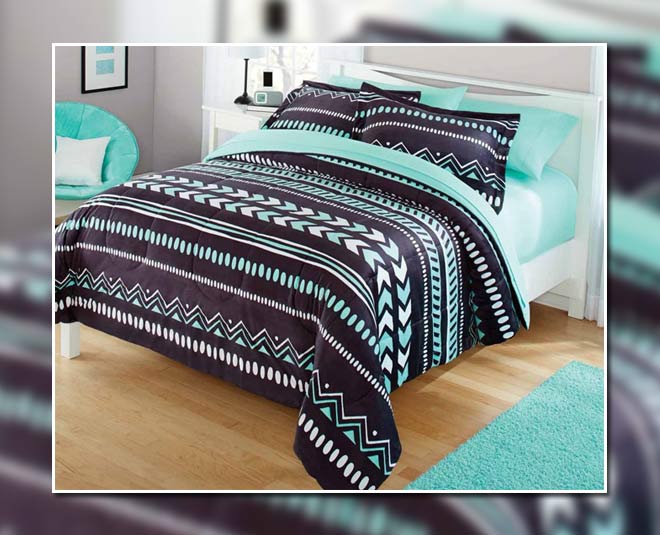 Besides adding all the different elements, don't forget to add wow factor to your room. The bed happens to be the centre of attraction in the bedroom (tips to style the perfect master bedroom). If you don't revamp its look, you might not get that exciting vibe. Same goes for your living area. Do add new cushion covers that have a tribal print on it. However, don't go overboard by adding sofa covers, rug and cushion covers that are of the same tone.
Don't Miss: 5 Types Of Bedsheets You Must Have For Different Occasions
Tribal Pattern Show Pieces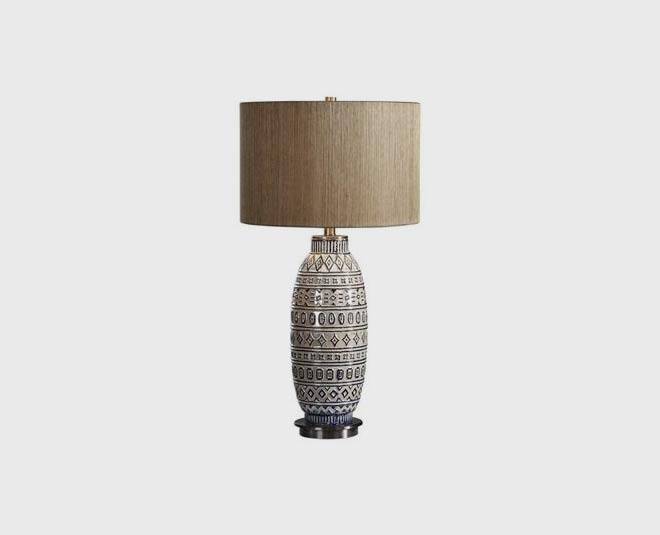 Adding sophisticated showpieces is the easiest way to add more elegance and charm to your room (ways to decorate your home using fairy lights). One of our personal favourite pieces is a themed table lamp. Not only it lightens and brighten up your room, but it also appears classy. When adding a piece like this in your room, make sure to not keep chunky pieces around the table lamp. Otherwise, the other element might overpower your gorgeous tribal print table lamp.
Don't Miss: Vastu Expert Tells The Right Way To Keep Peacock Feather At Home
Do let us know about the elements that you liked the most by commenting on our Facebook page. Stay tuned to HerZindagi for more such stories.
Picture Courtesy: Pinterest