If You're Having A Rough Day, Watching These Things Will Make You Feel Better
Sometimes all you need after a rough day is something lighthearted to watch.
A rough and exhausting day might result in more than one might think, such as a bad mood and frustration. However, you can get away from that feeling for a bit, and to help you kick back and unwind, our screens have a variety of good content, ranging from different types of shows. If you're looking for something light to watch that will help you escape reality for some time, check out this list of amusing, lighthearted, and entertaining shows that are known to lift any mood. Take a look at this:
1. Bridesmaid
Where To Watch: Amazon Prime
Bridesmaid is the perfect show to turn your bad mood better. The 2011 release film Bridesmaid is a very fun and a "feel-good" watch, perfect if you had a tiring day.
It's a story where the protagonist goes through a journey of failure, insecurity, and loneliness, and how a messed up person like her continues to make her life harder. She does, however, eventually figure out how to solve her problems on her own. When you see this film, you'll find it uplifting, relatable, and you'll find yourself laughing out loud at points.
Bridesmaids is a 2011 American comedy film directed by Paul Feig and produced by Judd Apatow, Barry Mendel, and Clayton Townsend. It was written by Annie Mumolo and Kristen Wiig and directed by Paul Feig.
2. Tanmay Bhat Vlog
Where To Watch: Youtube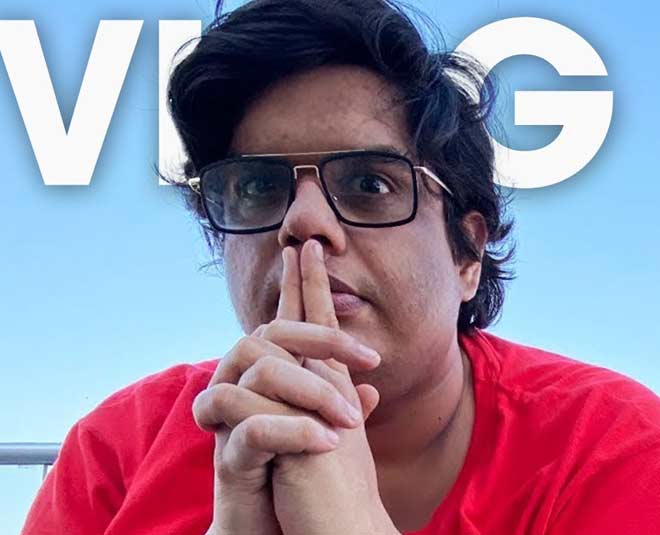 Put on a Tanmay Bhat Vlog on any given day and you'll find yourself engaged in it, laughing out loud. That's Because Tanmay is the funniest! He can make a joke about anything and make any situation more amusing. Not just his vlogs, but also his live streams are hilarious and super fun to watch.
Tanmay is a naturally funny guy with a wealth of knowledge that impresses everybody who watches him, that makes his vlogs and live streams enjoyable.
Don't miss: Mental Health Expert Explains How Building Positive Psychology Can Lead To Long Term Happiness And Emotional Strength
3. Feels Like Ishq
Where To Watch: Netflix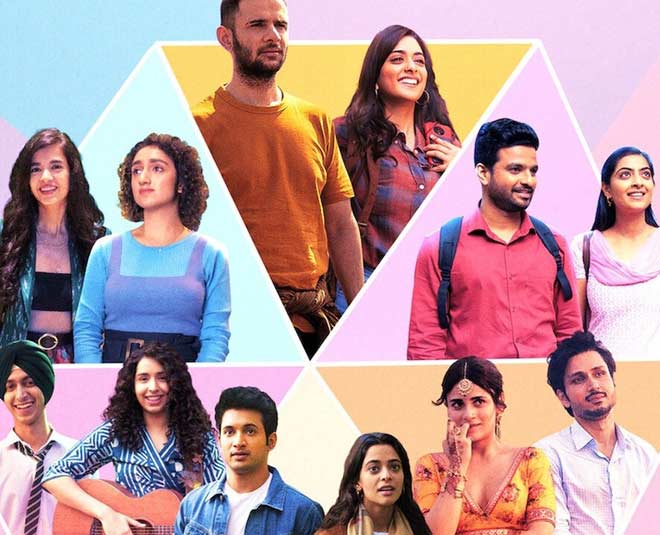 Feels Like Ishq is a charming series that would make everyone smile. The way the series shows perfect portrayal of qualities of love can make anyone swoon.
The series is a collection of six adorable stories about love in unusual ways. The lighthearted romantic series delves into the many shades of love and affection, with a few complications and unknowns thrown in for good measure. The stories never feel forced, and the characters and romance never seem overbearing. It's also busting a lot of love stereotypes in very natural ways. Watch the show and you'll find yourself in awe by the end of each episode.
4. Little Things
Where To Watch: Netflix
Little Things by Dice Media is a web-series about the lovely little moments a young couple experiences in their everyday life, as well as their adorable romance. The series is lovely. The plot of the show is around Mithila Palkar and Dhruv Sehgal's fun-filled journey and the little, everyday moments they enjoy with each other. Not only is the plot adorable and realistic, but it's the relatibility that will win you over in the end.
5. Schitt's Creek
Where To Watch: Netflix
Schitt's Creek is another lighthearted and engaging comedy, from Canada. It follows the life of a once wealthy and now not-so-wealthy family who finds themselves stuck in a small town where they struggle to make ends meet, but gradually they improve. It's a charming and warm-hearted series that will keep you delighted from beginning to end.
6. The Pursuit Of Happyness
Where To Watch: Netflix
The Pursuit Of Happyness is a touching and, above all, inspirational tale of family, determination, and never giving up on a dream. It's one of those classic feel-good movies that lifts our spirits no matter how down we are before we watch it.
A few takeaways from the movie:
Life will knock you down many times and make you lose hope of ever rising, but a person who continues to fight will eventually reach the heights he has dreamed.
Not good times, but difficult times will test your true love.
Set a goal and stick to it until you achieve it.
The Pursuit of Happyness is one of the best films that can lift anyone's spirits and make them feel good.
Don't miss: The Pursuit Of Happyness To Sound Of Music: 5 Knowledgeable Movies For Kids
I hope you like this list and that you are feeling better after your rough day. I hope you find strength in hardship and have faith in your ability to conquer any challenges that may arise ahead.
For more such stories, stay tuned to HerZindagi!