Bollywood is known for its fragile relationships and amazing love stories that leave us in awe! Seems like the current season is all about love and union, as two sensational stars from the music fraternity are all set to tie the knot with their separate partners. We are talking about Neha Kakkar and Aditya Narayan who were pretending to be dating each other to boost the ratings of the popular singing reality TV show, Indian Idol.
While we were just enjoying watching glimpses of Neha's intimate Roka ceremony with Rohanpreet Singh, we couldn't keep calm after knowing that Aditya Narayan is getting married on December 1, 2020, to his longtime girlfriend Shweta Agarwal. They have together worked in a film, Shaapit that released in 2010. They met each other for the first time on the sets and fell in love while working together. They dated for 10 long years and have now decided to take their relationship to another level.
View this post on Instagram
If media reports are to be believed, the couple has planned for a low-key ceremony in a temple, where only close friends and family has been invited. All this is because of the current pandemic situation. However, they are also likely to throw a grand reception party when the situation will go back to normal.
However, Aditya and Shweta's marriage shouldn't come as a shock to the fans, as Neha spilled the beans about their nuptials back in February. After faking their relationship for show's TRP, Neha Kakkar revealed Aditya's wedding plans in an interview with Times Of India.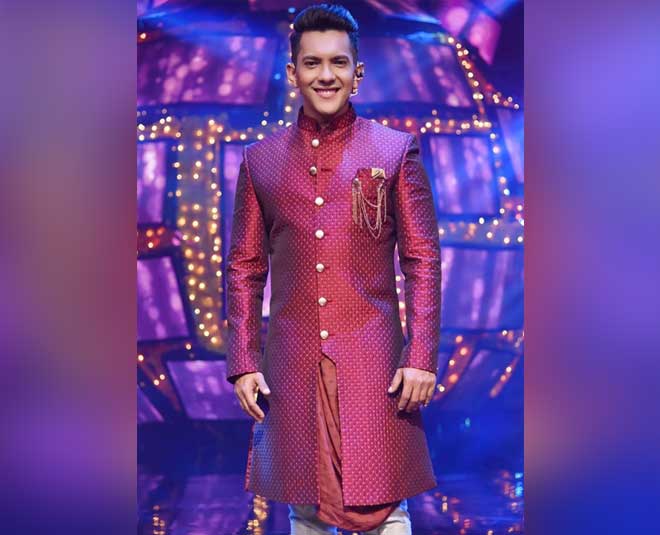 "Aditya is a very beautiful person. He has a heart of gold and I am really happy to share that my dear friend is getting married this year with his long-time girlfriend. I wish him all the happiness and many years of togetherness," said Neha.
Aditya and Shweta's relationship was not always perfect. Just like any other couple, they also had difficulties. During another interview with media, he revealed how his false image in front of the actress almost costed him his relationship, in the beginning. But, with a little help, they were able to pass that phase.
"Actually, one cannot call my first date a date in real because we were shooting for our film, Shaapit, at that time. I asked her to hang out with me and have lunch, it wasn't a date kind of set-up. In fact, she had rejected me. Then, my mother was the one who told her that you should have lunch together since you both are doing a film. So, we went to a restaurant named 5 Spice in Oshiwara, and vo muh fulaake baithi thi (she'd pulled a face) for 30 minutes as if she had no interest in life. Bohot badi meherbani ki thi saamne baithke (I'll forever be grateful to her for going out with me)."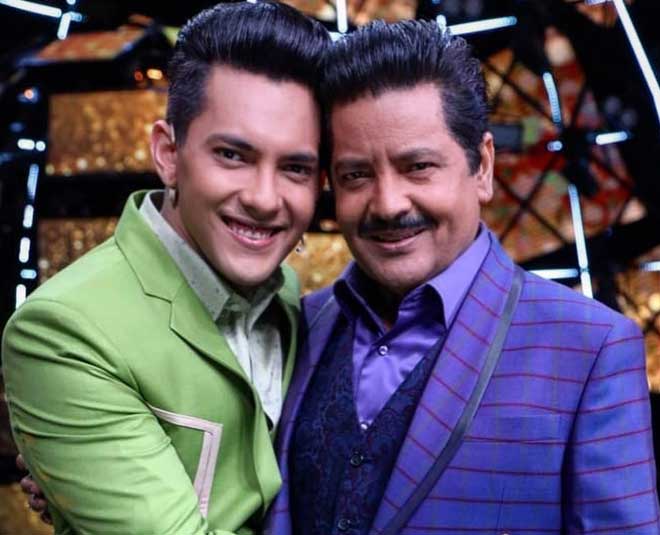 While Aditya's mother, Deepa Narayan acted as his cupid in the love story, the legendary playback singer and Aditya's father, Udit Narayan seemed shocked to know about his son's wedding plans and advised him to not blame the parents in case, something goes wrong.
"I have known Shweta for many years but only as a friend of my son. Aditya came to me one day and told me that he wants to marry Shweta. I just told Aditya that if something happens later, don't blame the parents," said Udit during an interview with Dainik Bhaskar.
He further opened up about his dreams for his only son, Aditya Narayan wedding. "I wanted to celebrate Aditya's wedding in a grand manner and call many people. But I will not go against the decision of the government. I hope that the situation will be cured by December so that I can enjoy my only son's marriage," he added.
Speaking of marriages, Neha is to register marriage on October 23 and tie the knot on October 26 this year. However, Aditya seems to be confused if Neha Kakkar is actually getting married to Rohanpreet Singh. All this because he couldn't digest the fact that Neha met someone and is tying the knot with him all within a month.
Don't Miss: After Neha Kakkar, Aditya Narayan Announces His Wedding, Here Is All You Need To Know
During an interview with BollywoodHungama, he was quoted saying "Is she really getting married? I haven't received the so-called wedding invitation. It's all very strange because she met this guy for the first time when they shot a video together a few weeks ago. Is it possible for someone to meet and marry in a month?"
Don't Miss: Confirmed: Neha Kakkar And Rohanpreet Are Getting Married For Real!
He further added, "Neha is no giddy headed teenager. Significantly neither Neha Kakkar nor her alleged groom-to-be has made any statement about the supposed wedding. All I can say is, I do hope it's actually happening. Otherwise why have the two parties in the supposed wedding alliance slowed rumours and unconfirmed reports to go this far?"
If you liked this article, do comment on our Facebook page. Keep reading HerZindagi for more such stories.
Picture Courtesy: Pinterest, Twitter