Neha Kakkar and Sunny Kaushal are for the first time getting together for a music video by T-series "Taaron Ka Sheher" and we are super excited to see their chemistry on screen. Before Sunny, Vicky Kaushal as well teamed up with Bhushan Kumar for "Pachtaoge" which was a super hit and has by now garnered more than 450 million views on YouTube. But what we want to see is Sunny and Neha's chemistry as we already see something magnetic in the music video's poster and in the image above that has gone viral on the net.
It is a single, which will mark Sunny's debut in the world of music videos. Neha Kakkar already has so many blockbuster tracks in her C.V and if you notice, almost all songs have worked well for the star who is loved by many. The song's lyrics have been penned by Jaani for the first time. Sung by Neha and Jubin Nautiyal, the pairing of the artistes appearing in the video seems rather interesting.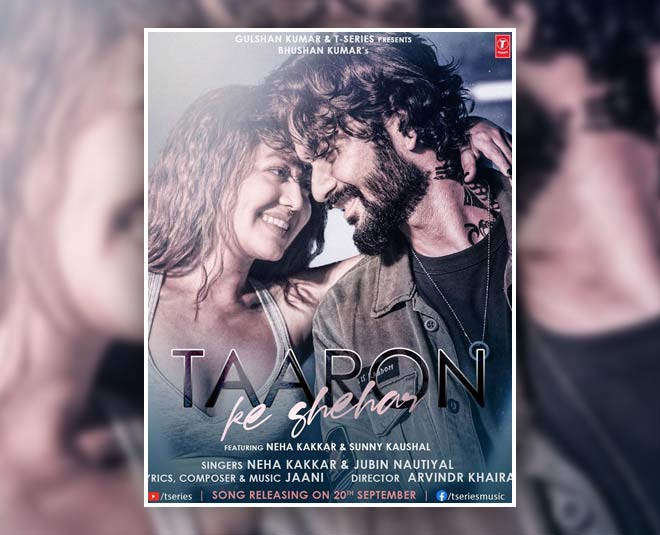 As per reports, "Taaron Ke Sheher" is an intense romantic number, which has been shot over three days last week in Delhi, with COVID-19 safety guidelines in check. It has been shot by Arvindr Khera with a limited crew.
Sunny Kaushal said in a statement to the media: "When Bhushan Sir called me for the song I was really excited to be associated with T-Series but after listening to it I got on board immediately, without a second thought. Neha and Jubin have sung the song so well that you can't help but feel it completely. And I've always been a fan of Jaani so I am really kicked about being a part of the song."
He added: "This is the first thing I shot for after the lockdown and it was so much fun to be back on set and with such amazing people. Neha is an amazing performer and Arvindr Khera is a fabulous director. I couldn't have asked for a better music video debut."
Don't Miss: Check out Vicky Kaushal's Warm, Simple Home In Mumbai
Neha Kakkar too is "super excited to feature with Sunny and give the audience this intense romantic track in mine and Jubin's vocals. Arvindr Khera, our director, has done a great job with the video."
Speaking on the chemistry and the individuals backing the track, shared that "Sunny and Neha make for a refreshing pair and their chemistry elevates the romantic ballad to a new level altogether. Sunny is a thorough professional and a perfect fit for the part. Jaani, Neha, and Jubin are some of the best talents in the business today and what they have created together is another gem. I hope the viewers enjoy the music video." The song will be out on September 18.
Meanwhile, Neha's track "Diamond Da Challa" is still gaining popularity and is a total hit with celebs making videos on it. Recently, actress Gauahar Khan made a video with her rumoured boyfriend Zaid Darbar on the same track. It is a catchy number sung by Neha and Parmish Verma who also stars in the music video. Neha looks really pretty in the pink suit while Parmeesh already has a huge fan following no just for his talent but also for his rugged looks.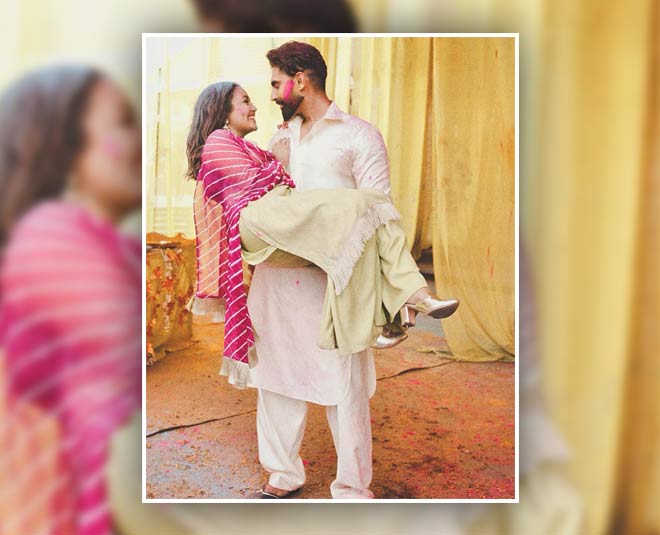 Sunny Kaushal on the other hand was last seen in the film "Bhangra Paa Le" and the web series "The Forgotten Army- Azaadi Ke Liye" which are complete contrasts. While in the movie, he is saying dancing passionately, the web series has him in a super-serious role as it is based on true events about the men and women in the Indian National Army which was led by Subhash Chandra Bose. The series was lauded for the talent of the actors but received mixed reactions.
Stay tuned to HerZindagi for more entertainment and celeb news.