It was in the year 1994 when Sushmita Sen became the first-ever Indian woman crowned as Miss Universe. The actor and beauty queen took to her Instagram handle, to share an emotional post and celebrate her 27th anniversary of winning the title.
"To my Motherland INDIA! Happpyyyyy 27th anniversary of India's first-ever victory at #MissUniverse in Manila #Philippines. That early morning on 21st May 1994, not only changed an 18-yr-old's life forever...it made history," Sushmita wrote, along with sharing a throwback picture.
View this post on Instagram
In 1994, it was a proud moment for the whole country when the two Indian beauties Sushmita Sen and Aishwarya Rai had won the title of Miss Universe and Miss World, respectively. But, did you know that Sushmita had almost withdrawn her entry form to Miss India when she heard of Aishwarya Rai being the part of the same pageant?
Sushmita Had Almost Withdrawn Her Miss India Form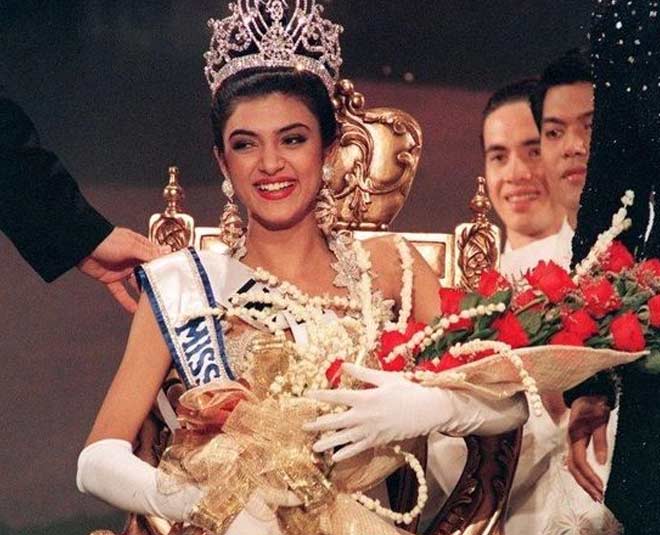 Yes, you read that right! Sushmita had almost decided to take down her Miss India form when she came to know that Aishwarya Rai would also be competing in the same pageant. She thought there was no point in competing against the most beautiful woman.
While recalling the incident, Sushmita sen on a popular television show accepted that she along with 25 other participants had taken back their form after knowing about Aishwarya Rai. However, it was Sushmita Sen's mother who scolded her for accepting her defeat without even trying. "My mother said ok fine let her win. If you think that she's the World's most beautiful then lose from her. What's the point of losing someone else? Go give it your best shot." She said.
Don't miss: Throwback: Sushmita Sen's Story Behind Her Miss India Winning Gown Is Inspiring
When Sushmita Won Against Aishwarya Rai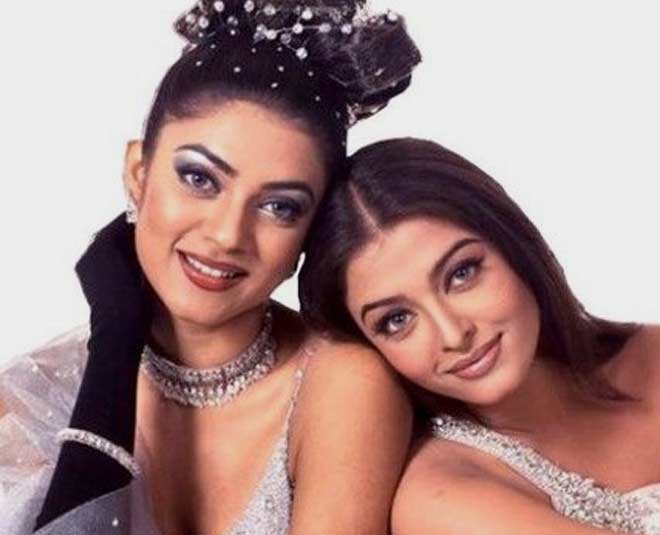 Sushmita later submitted her entry form at the last moment and the next in Goa, Aishwarya Rai won all the prelims for which Shushmita was already been convinced to be prepared by the other girls, in the competition.
Continuing further, Sushmita on the same show said that when Aishwarya's name was announced as the first runner up, Sushmita had started crying thinking that she did not even make it to the runners-up list. But as they say, destiny has its plans, Shushmita's name was announced as the winner and she could not believe it. In fact, the picture from her winning moments in which can be seen in a complete state of shock comes under the most landmark events of Indian history.
Don't miss: Sushmita Sen Suffered From Life-Threatening Disease Adrenal Crisis; Here's Everything You Need To Know
Sushmita On Almost Not Making To Miss Universe Pageant
Sushmita in an interview with a renowned journalist, once revealed that she had almost didn't make it to the Miss Universe pageant as her passport was lost. The organizers had made up their mind to send Aishwarya instead of Sushmita, who was Miss India runner-up. "It was given to a famous model, Anupama Verma and she was also a coordinator for the events. She had my passport for a show in Bangladesh. She needed it for some ID proofing. So I very told Miss India, 'Don't worry my passport is very safely with Anupama Verma and later, she couldn't find it," Sushmita told.
However, later Shushmita's father intervened and contacted late union minister Rajesh Pilot for his help. Sushmita finally made it to the competition, and the rest as they say is history.
If you liked this article then share your thoughts on our Facebook page. Stay tuned to Herzindagi for more such stories.