Here's a reason to rejoice for Shreya Ghoshal fans. The popular playback singer is soon to welcome her first baby. Shreya took to her official Instagram account to share the happy news with her fan on Thursday. Alongside a simple, sweet photo, wherein she is flaunting her baby bump, the singer announced her pregnancy and excitement to become a mom soon.
"Baby #Shreyaditya is on its way! @shiladitya and me are thrilled to share this news with you all. Need all your love and blessings as we prepare ourselves for this new chapter in our lives," she said.
View this post on Instagram
She has been receiving well wishes from friends and fans on the same post. Shreya, who is an acclaimed playback singer is known to down-to-earth. Besides being a well-known face in India, she lives a simple life along with her husband Shiladitya Mukhopadhyaya.
Shreya Ghoshal & Shiladitya Mukhopadhyaya's Love Story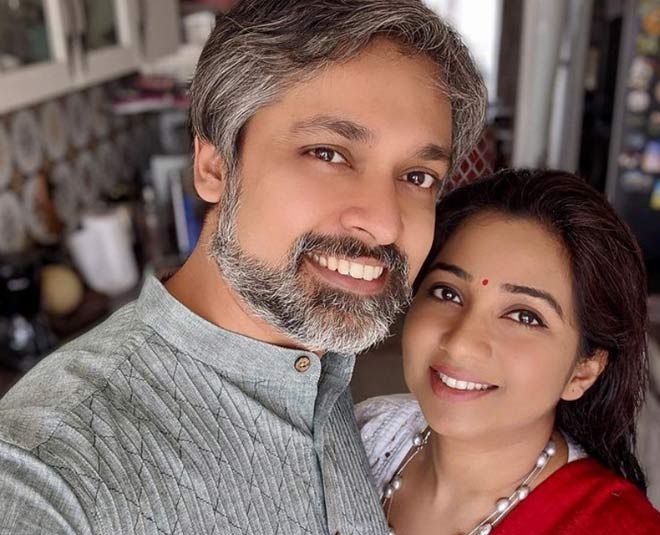 Not many know, but they both are high school sweethearts. Even after much complexity due to work commitment, the two stayed together and tied the knot, making us all believe in the power of true love!
While Shreya is an acclaimed singer, with four National Film Awards, six Filmfare Awards, five Best Female Playback Singer and nine Filmfare Awards South awards, her husband, on the other hand, is a successful engineer.
Shreya Ghoshal & Shiladitya Studied In The Same School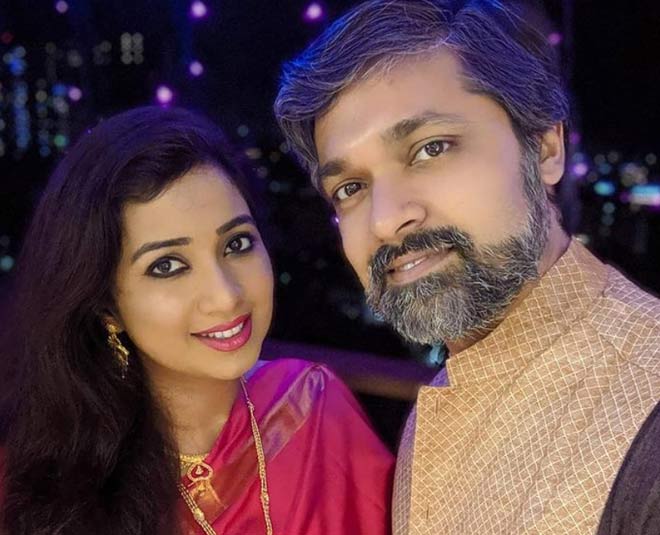 Before beginning their careers in their respective fields, they both studied together in the same school. This is the place where the two love birds met for the first time. However, as time went by, they had to focus on their careers. While Shreya started staying occupied with her singing career and kept on travelling, attending meetings, recording music, Shiladitya was busy graduating from the University of Mumbai and becoming an electronics engineer.
Shreya Ghoshal & Shiladitya Nuptials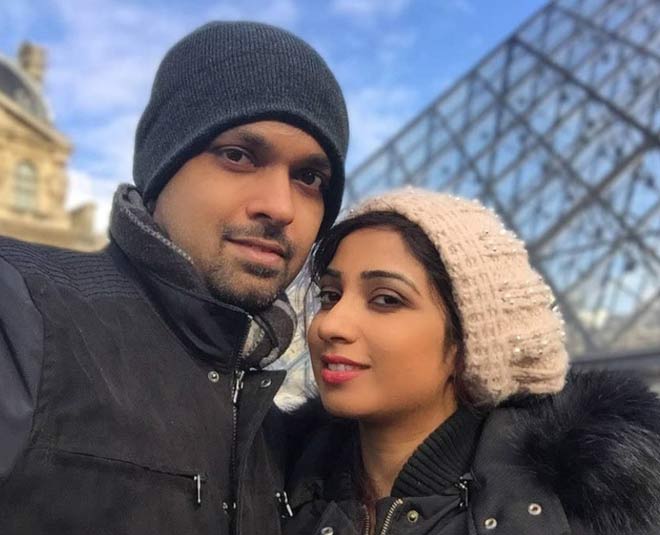 Besides having less time to spend with each other and facing other issues, nothing could drive them apart. After years of dating each other, the two decided to tie the knot.
In a low-key ceremony, Shreya and Shiladitya said the wedding vows in the year 2015. Only after getting married to the love of her life, the singer shared the happy news with her fans by announcing her marriage on social media.
Don't Miss: Anushka Sharma To Anita Hassanandani, Celebs Who Announced Their Pregnancy In 2020
"Married the love of my life yesterday night (5th Feb) in a beautiful Bengali (Bengali sweets) traditional wedding in presence of our families and closest friends. Shiladitya and I both seek your good wishes in this exciting new phase of our lives!" she wrote.
Don't Miss: Shreya Ghoshal Is No Lata or Asha, She Is Unique And These Songs Prove So
Do let us know what do you think about Shreya Ghoshal & Shiladitya love story by commenting on our Facebook page. Stay tuned to HerZindagi for more such stories.
Picture Courtesy: Instagram (shiladitya, shreyaghoshal)