Sanjay Kapoor and Maheep Kapoor are among the most popular Bollywood couples today but many don't know where did their journey begin. Do you know when did the two fell in love?
If you have followed Sanjay Kapoor through his journey in Bollywood, you know the actor was always making headlines for his affairs with the B-town ladies. He dated some leading actresses of the industry like Tabu and Sushmita Sen in the past but found love in a Punjabi girl, Maheep Sandhu.
When Sanjay Kapoor And Maheep Kapoor Met
Sanjay Kapoor met Maheep Sandhu soon after his breakup with Bollywood diva Sushmita Sen. Maheep Sandhu is a Punjabi girl and was living in Australia before she came to India to try her hand at acting in the Bollywood industry. She even worked in one movie 'Shivam' which got shelved and never made it to the silver screen.
She then decided to pursue a career in fashion and ended up being a designer.
Sanjay Kapoor and Maheep Kapoor started dating soon after they met each other. Sanjay Kapoor was completely head over heels for her.
Sanjay Kapoor and Maheep Sandhu got married in the year 1997 and soon they became parents to their two children - Shanaya Kapoor and Jahaan Kapoor.
Through Ups And Downs
Though Sanjay Kapoor belonged to the Kapoor clan, he was never as successful as his brother Anil Kapoor in the movies. He has seen many rough patches throughout his journey. However, his wife Maheep Kapoor was always standing next to him.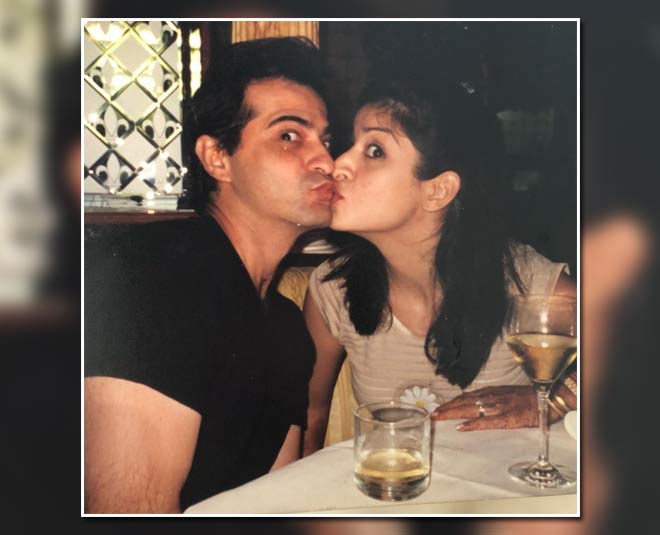 In an interview, she shared that there was a period when it was all tough on Sanjay Kapoor but they worked as a unit and stayed positive. They didn't ever bring it home.
Don't Miss: These Maheep Kapoor Desgned Jhumkas, Chokers Look Stunning On Sonam, Kareena! Take Inspo, Update You Collection
Fabulous Lives Of Bollywood Wives
View this post on Instagram
Maheep Kapoor is one of the cast members on Netflix's Fabulous Lives Of Bollywood Wives. If you have watched the show already, you know she is one of the most talked-about 'Bollywood Wives' on the show. From teaching the viewers about 'Le Ball' to setting standards for being a cool mom, she kept us all hooked on the show.
The show has indeed made her a star and she is no longer just Sanjay Kapoor's wife. Don't you think?
Don't Miss: All You Need To Know About Sohail Khan And Seema Khan's Love Story And Current Relationship Status
Shanaya Kapoor's Debut
Maheep Kapoor and Sanjay Kapoor's daughter Shanaya Kapoor is soon going to make her debut with Karan Johar's Dharma Productions. The star kid will begin to shoot this month. Shanaya Kapoor has already become the talk of the town and creating a lot of buzz on social media. Have a look.
View this post on Instagram
Sanjay and Maheep Kapoor are quite excited for their daughter's debut. Sharing a picture of daughter Shanaya Kapoor on her Instagram handle, Maheep Kapoor wrote, "With her unabashed enthusiasm, resilience & sparkle - Shanaya Kapoor is all set to take over your screens soon. Give her your love & blessings as she is ready to start the journey of her FIRST FILM with @Dharmamovies this July. Watch out for the announcement of the film! #DCASquad.
Shanaya Kapoor's younger brother, Jahaan Kapoor has always stayed away from the limelight.
Both Sanjay Kapoor and Maheep Kapoor have now managed to grab the limelight now and we can say it all happens when the time is right. Don't you think? Share your thoughts with us on our Facebook page.