Pan-India star Samantha Prabhu is currently off-duty. The Yashoda actor is on a break from films to recover from her health complications. For the unversed, Samantha Ruth Prabhu is suffering from a rare auto-immune condition called myositis. Prabhu sharedher health issue on her Instagram handle in October.
Samantha Prabhu: Woman Of Steel
View this post on Instagram
Prabhu recently received a customised gift from director-actor Rahul Ravindran. The gift read a powerful message. Giving us a glimpse of the gift, she wrote, "Thankyou 🤗 To those of you fighting hard battles, this one's for you as well. Keep fighting… we'll be stronger than ever… and stronger forever soon💪🏼."
Don't Miss: Samantha, Nayanthara, Among 6 Highest Paid South Indian Actresses
Samantha Prabhu Suffering From Myositis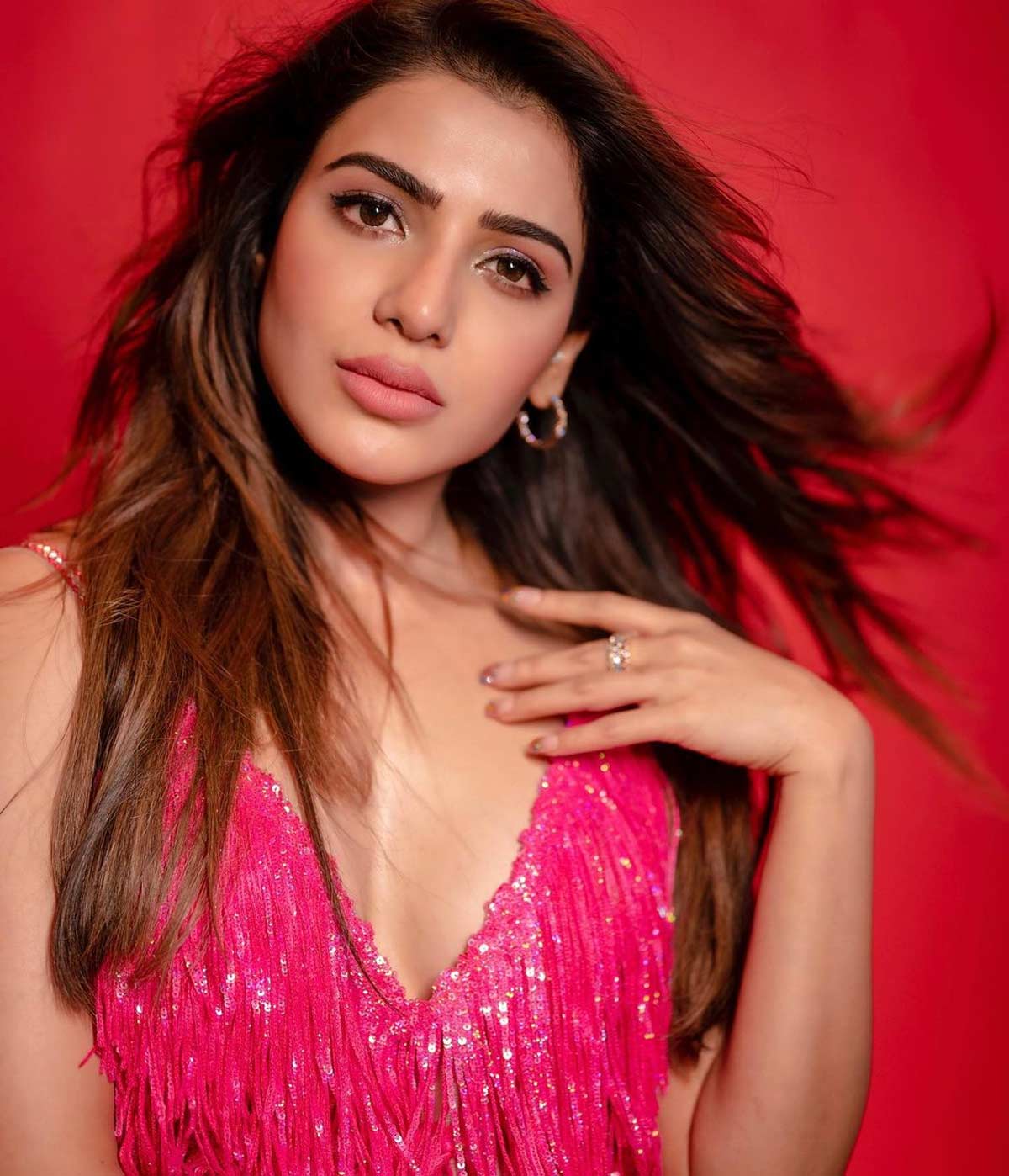 A few months ago, Samantha Prabhu shared a picture of herself with an IV drip on her hand. She captioned the post, "Your response to the Yashodha Trailer was overwhelming. It is this love and connection that I share with all of you, that gives me the strength to deal with the seemingly unending challenges that life throws at me. A few months back I was diagnosed with an autoimmune condition called Myositis. I was hoping to share this after it had gone into remission. But it is taking a little longer than I hoped. I am slowly realising that we don't always need to put up a strong front. Accepting this vulnerability is something that I am still struggling with. The doctors are confident that I will make a complete recovery very soon. I have had good days and bad days…. physically and emotionally…. and even when it feels like I can't handle one more day of this, somehow that moment passes. I guess it can only mean that I am one more day closer to recovery.
I love you.. ♥️
THIS TOO SHALL PASS."
Don't Miss: Koffee With Karan 7: Samantha Blames Karan For Unhappy Marriages
About Myositis
Myositis is a rare health condition that leads to inflammation in muscles. The inflammation is chronic and it leads to weak, tired and painful muscles. The condition usually affects the muscles used for moving arms and shoulders, legs, hips, abdomen and spine. Myositis affects both children and adults. However, women are more likely to be affected by this disease.
Common Symptoms Of Myositis
Rough and dry skin
Difficulty in swallowing
Fatigue
Weakness in shoulder muscles, hip, back and neck
Bumps over elbows, knees, elbows
Weight loss
Muscle pain
Irregular heartbeat
There are two types of myositis - polymyositis and dermatomyositis. While the former affects different muscles like hips, thighs and shoulders of people aged 30 to 60, the latter is common among women and children, and causes a rash while also affecting several muscles.
Myositis usually doesn't have a cause. However, according to some researchers, it is caused by viruses like HIV, flu, muscle injury and certain medications.
Steroids are believed to be the first choice of treatment for this rare condition. Patients are usually given a high dose of steroids as they help reduce inflammation quickly and help with muscle pain. However, there is no permanent cure for this disease.
On the professional front, Samantha Prabhu was last seen in Yashoda, where she played a surrogate mother. She will next be seen promoting her upcoming project Citadel opposite Varun Dhawan. Next, she also has Shaakuntalam under way.
Did you like this article ?