Rath Yatra, one of the biggest festivals in India, celebrates the Holy Trinity of Lord Jagannath, and his siblings Lord Balaram and sister Subhadra's journey from their temple to that of their maternal aunt's house or Gundicha Temple. The chariot covers a distance of around 17 kilometers. Rath Yatra this year is being celebrated on July 4.
About The Festival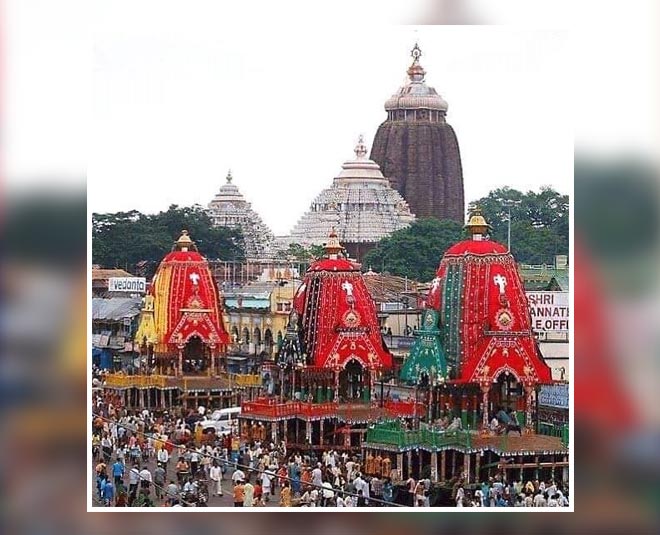 The entire city of Puri, Odisha, goes into fervour during the few days of Jagannath Rath Yatra. The Grand Road or Bada Danda turns into an ocean of humanity as the Gods begin their annual sojourn.
The huge idols of the deities are driven on three majestic chariots, namely, Nandighosha for Lord Jagannath, Taladhwaya for Lord Balarama and Darpadalana for Subhadra as they travel from the main temple to Gundicha.
Following nine days at the Gundicha temple, they are brought back to the Jagannath Temple on the 10th day in a journey known as Bahuda Yatra.
Rituals That Follow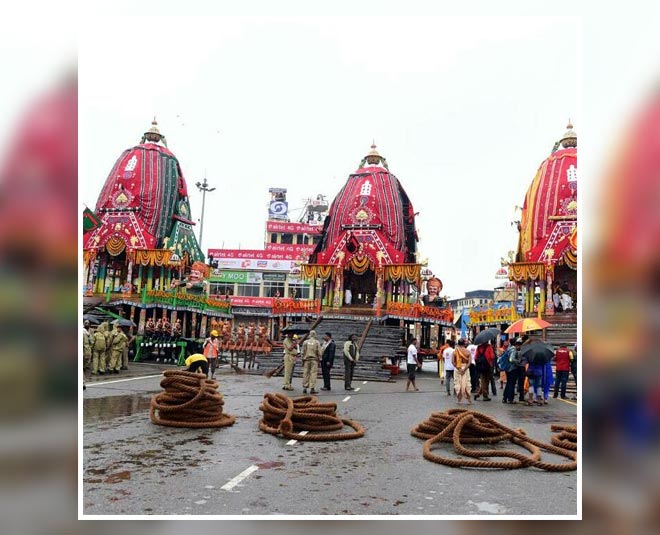 Once the nine days are over and the idols are brought back through the Bahuda Yatra, they remain inside the chariots for two more days. It is during this time that rituals like Suna Besha and Adhar Pana are performed. On the 12th day, all the idols are taken inside the temple while performing a Pahandi procession. The Yatra concludes with the last ritual of Nildari Bijie which consists of offering rasagulla bhog to the deities.
Must Read Rath Yatra 2019: Flags, Ropes Of Lord Jagannath Chariot Have Names, Know Interesting Facts About The Festival
Important Ratha Yatra Ritual Dates for 2019
Sri Gundicha: July 4. The chariots commence their journey to the Gundicha temple on this day. The first chariot to move is that of Lord Balabhadra, followed by Subhadra's, and lastly Lord Jagannath's.
Hera Panchami: July 8. Goddess Lakshmi, goes to Gundicha Temple to find Lord Jagannath as it is believed she becomes concerned as to why has the Lord not come back home yet. Devotees carry the deity in a palanquin to the temple.
Bahuda Yatra: July 12. The grand return journey to the Lion's Gate entrance of Jagannath Temple. Rituals take place from noon to 2 pm.
Suna Besha: July 13. The deities are decked in gold. This ritual was introduced during the reign of King Kapilendra Deb in 1430 and is particularly popular.
Niladri Bijaya/Bije: July 15. Deities are placed back inside Jagannath Temple.
How to reach Puri?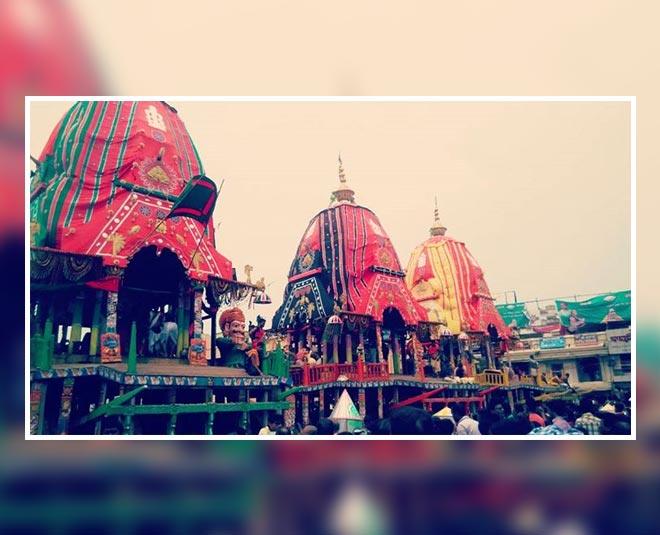 The glorious seaside city is accessible from all major locations across India. The nearest airport is at Bhubaneshwar, which is about 65 kms away from the temple site. Puri also has its own developed railway station that connects it to the rest of India.