Ask anyone outside Bengal as to what does a quintessential Bengali gentleman represent to them and you will probably get one of three answers, or all three – maach bhaat (fish curry and rice), misti doi (sweet curd) and the rosogulla or rasgulla (chenna balls dipped in sugar syrup). And even though Bengali cuisine may be filled with a hundred other savory dishes and the sweet meat industry in Bengal is bulging with a hundred varieties of sweets, it is the quintessential rasgulla which has come to resemble the Bengali palate around the world. A sweet which rounds of a particularly delicious four-course meal or the basic offering the Bengali woman gives to guests at her house, the rasgulla is not that different to make. And even you may not be a Bengali, why not surprise your friends and family with this delectable dessert and surprise them.
Here's how you can make the rasgulla: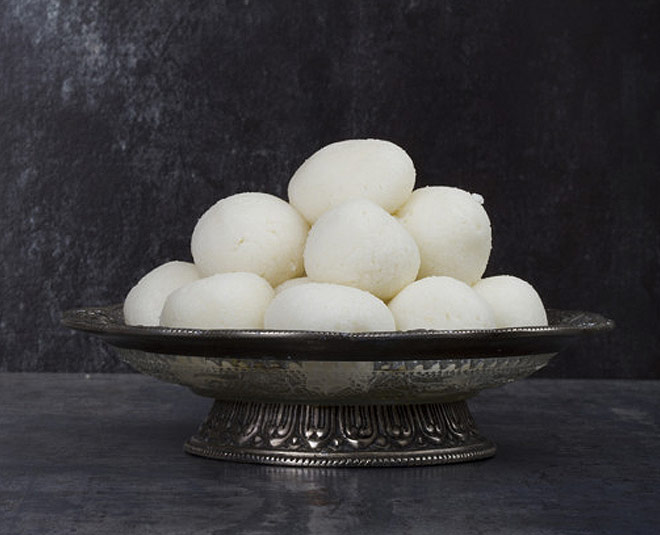 Ingredients
1 litre of pure cow milk (full cream)
2 cups of sugar
Lemon
For Sugar Syrup
Take a pressure cooker and add 10 cups of water. Add two cups of sugar in it. (Buy sugar from here at ₹ 270).
Heat the concoction for some time in the pressure cooker (Buy pressure cooker here at ₹ 1,036).
Method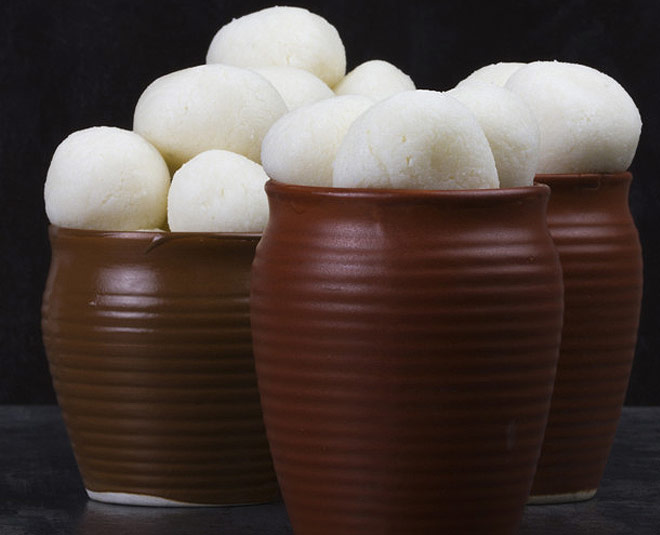 Take a pan and pour milk in it. (Buy pan here at ₹ 699)
Stir milk in medium flame. Keep stirring at regular intervals to prevent milk from burning.
Turn the flame off after the milk starts boiling. Make sure the cream is not separated from the milk.
Squeeze lemon (2 tablespoons) and mix it with water (2-3 tablespoon).
Now slowly add lemon juice to milk while you keep stirring. Gradually you will see that the milk will start to curdle. Your chenna is ready for rasgulla.
Now, drain the water from the chenna using a sieve and place it in a separate container.
Properly drain water and move chenna to remove the whey out of it.
Now add some water to the chenna which will not only cool it but will also rinse the tartness of the lemon from it.
Place the chenna in a muslin cloth and squeeze all the water out of the chenna. Don't put too much pressure. Don't squeeze much as Chhena might get dry and will lack softness.
Now hang the chenna on a kitchen tap or something clean for 30 minutes to remove excess whey out of it.
Prepare sugar syrup as explained above.
Meanwhile, knead chenna until it gets smooth. Knead it for 3-4 minutes till a soft dough-like consistency is achieved.
Now make balls of chenna. You may see some cracks and grids but don't be worried.
Add Chhena balls in the boiling water and sugar concoction and cover it with a lid. Don't lock the pressure cooker lid but let the heat escape.
Set a time of 15 minutes. In between, after 5 minutes, check once. Keep the flame high for 2-3 minutes. Ensure that water is continuously bubbling.
After 5 minutes see remove the lid. You will see your Chhena balls all puffed up. Give a light stir for some time and cover the lid.
Repeat the process after 5 minutes.
Now, turn the flames off. If you see brown spots on sponge Chhenaor rasugulla don't be worried it is just sugar dirt.
Take out rasgulla and put it in some other container.
Delicious rasgullas are ready. Wait for six to seven hours before serving.