Ramadan Eid 2022: Wish Your Loved Ones With These Quotes & Messages
This Eid, spread happiness and cheer with these quotes and messages.
Ramadan is the holiest month in the Islamic calendar. This month holds a special in the lives of all Muslims. Eid Ul Fitr is one of the most joyful periods and this year, it is falling on 3rd May.
Also known as Meethi Eid, this day marks the end of Roza (fasting). Hence, food plays an important role in the celebration of this day.
On this day, people exchange gifts and organise lavish feasts. Also, people greet each other with love and happiness. Make this Eid a special one by sharing the love with your friends and family with these wishes, greetings, quotes, messages and Whatsapp & Facebook status.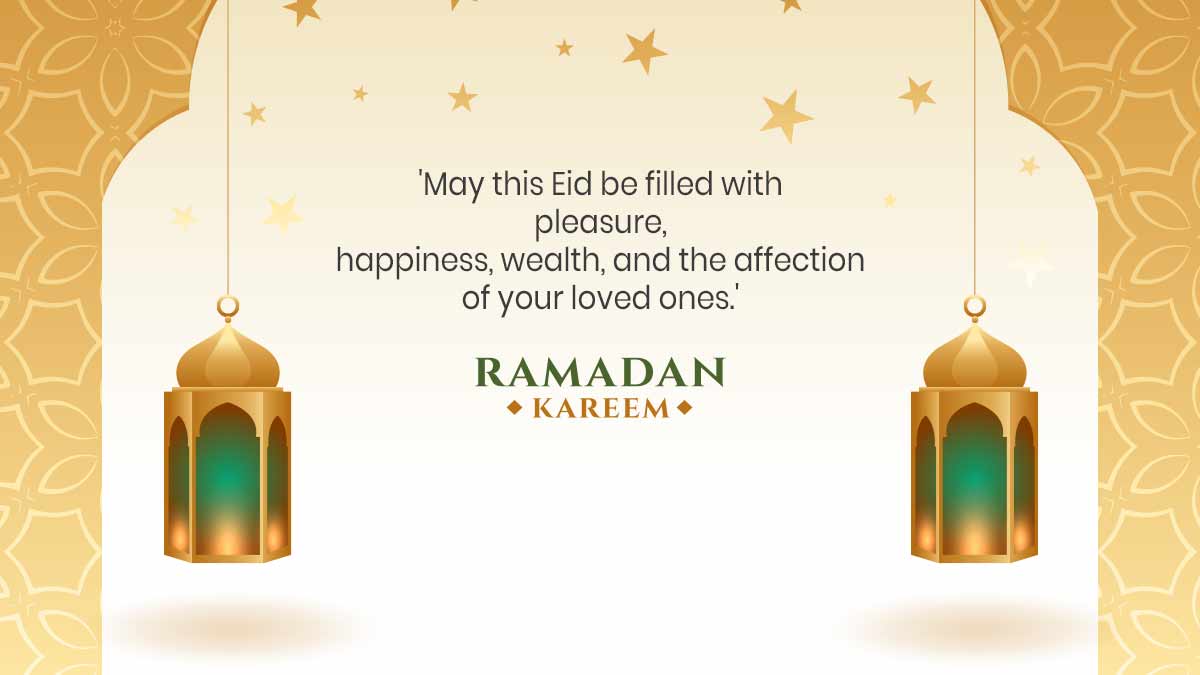 Ramadan Kareem Quotes
May Allah, the Almighty, continue to bless you with a calm and successful year.
Wishing you a great Ramadan filled with bravery and strength to help you overcome all of life's challenges!
Chand has arrived, and Ramadan festivities have begun. I'm wrapping my warm wishes in love and wishing you and your loved ones a wonderful Eid. May you have a joyous and merry holiday season. Wishing you and your loved ones a blessed Ramadan.
Ramadan is here, and it is time to celebrate with feasts and celebrations. I wish Allah to provide you with a happy and beautiful Eid with your family… May you have better health and greater wealth. Mubarak Ramadan.
On this joyous day, I pray that peace reigns across the world and that your life is filled with optimism and harmony. To all of my loved ones, I wish you a blessed Ramadan.
May Allah bless you and your loved ones with all pleasure and prosperity in life on this wonderful day of Eid. May your existence be blessed with peace & harmony. I wish you a blessed Ramadan.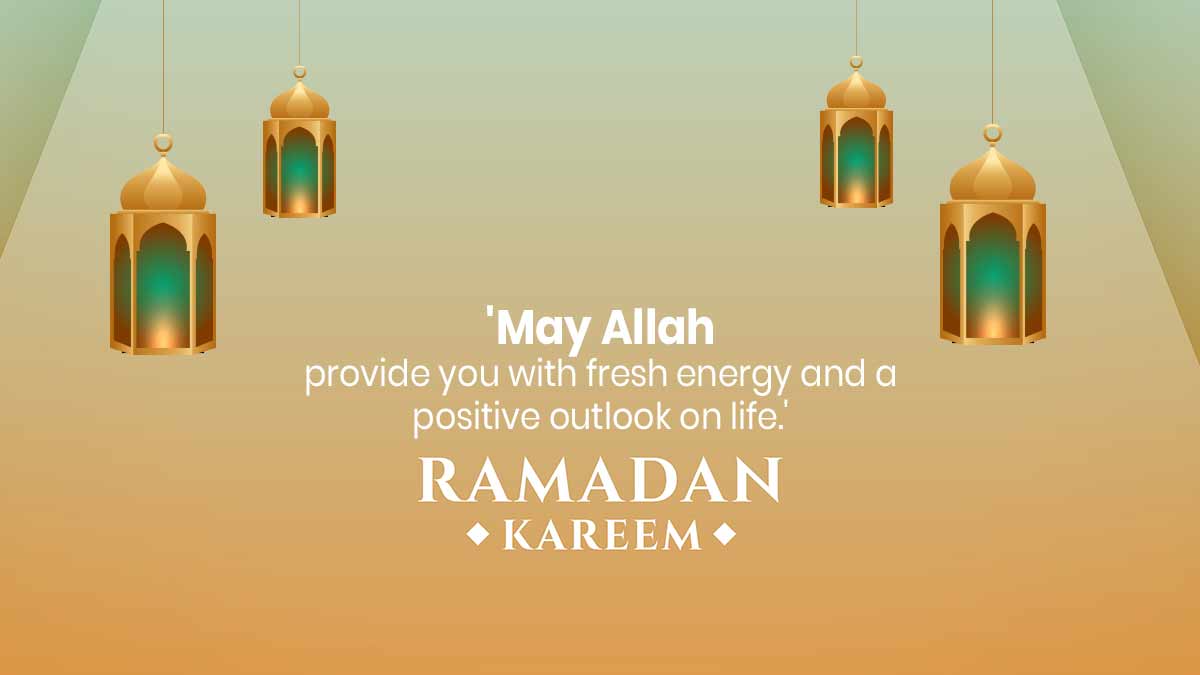 Don't Miss:Koffee With Karan 7: Celebs Who We Might See On The Couch
Happy Ramadan Mubarak Quotes
May Allah provide you with fresh energy and a positive outlook on life to live better and stronger. I wish you a blessed Ramadan.
"I really wish for you and your loved ones. Allah may shower you with blessings on this momentous day."
"May the beautiful month of Ramadan sprinkle you with pleasure with joys that you will cherish for the rest of your life. Have a blessed Ramadan."
May Allah Almighty appreciate all of your good acts, prayers, and devotions throughout this holy month, blessing you and your family with unity and pleasure!
I hope you and your family have a relaxing Ramadan. All good wishes are sent your way. May you continue to be a gift to all who contact you. Happy Ramadan!
May this Ramadan bring lots of happiness, prosperity, and togetherness for you and your family. Ramadan Mubarak!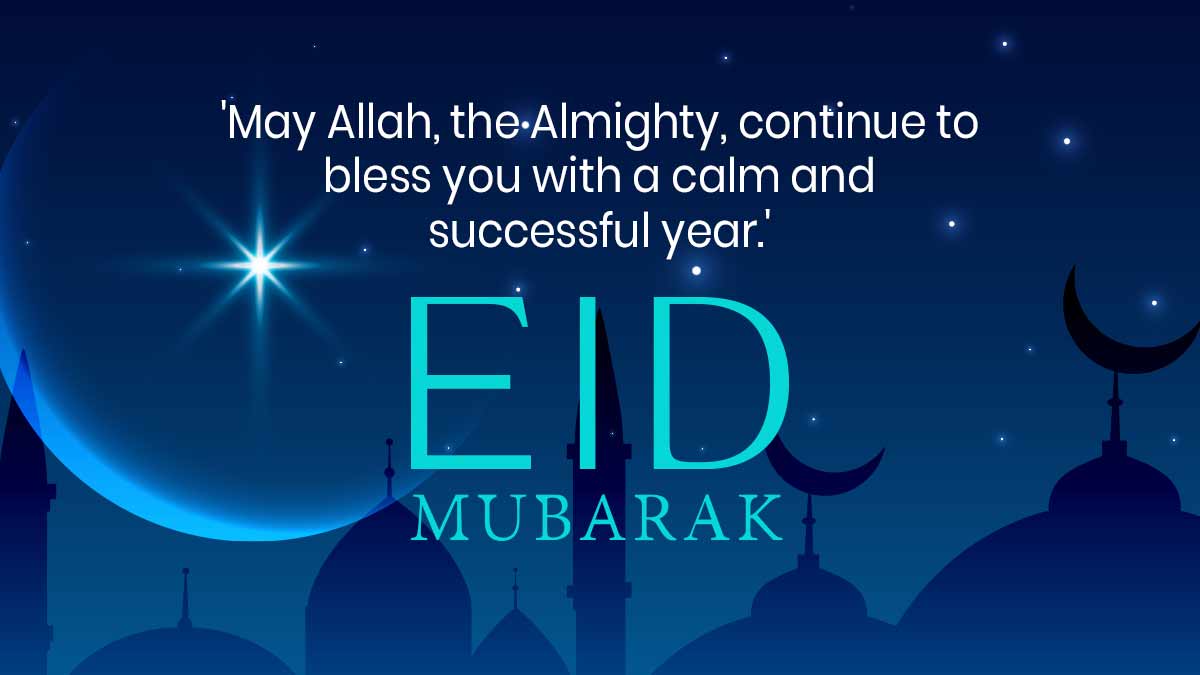 Don't Miss:Aries: Know About Love Life & Nature By Astrologer
Happy Ramadan Quotes
May this Eid be filled with pleasure, happiness, wealth, and the affection of your loved ones. On this Eid Ul Fitr, I wish you all the best. Hello on the time of Eid al-Fitr.
Let's have a peaceful Ramadan. May Allah show us the right path and answer our prayers. Ramadan Mubarak!
Welcome the month of Ramadan with a heart filled with peace, harmony and joy. May the divine blessings of Allah protect and guide you.
Spending time with family and friends is the ideal way to celebrate Ramadan. Wishing you a wonderful holiday season with your loved ones. May Allah shower you with his most precious blessings. Ramadan Mubarak!!! I wish you health, happiness, and glory.
For more such stories, stay tuned to HerZindagi!