Being a parent can be a rewarding yet exhausting experience in today's digital world. You can find information, images and videos easily on the Internet. Giving a child a tablet or mobile to keep them occupied for leisure or education reasons – or even to have a minute or two of peace for the sake of your sanity – is always an unintentional action, nevertheless, unchecked and unsupervised usage may often lead to risks.
When it comes to your children's online activity, you must ensure that they are protected from unwanted users, offensive or unsafe content, and malicious malware or threats. While they would love to shop online as things are easily accessible there is a wide possibility of frauds.
Mr. Jimish Jobanputra, Co-Founder & CTO of DesiDime website shared with HerZindagi that "learning a few parenting strategies to keep them safe from online shopping frauds can save them and yourself from a lot of harm. This guide will teach you how to use easy methods, free software to supervise and manage your child's internet use on various electronic devices such as phones, laptops, and tablets.
Here is what Jobanputra shared:
Explain To Your Kids About "Clicking"
Kids nowadays have easy access to the internet on multiple devices. Explaining to your kids how the internet has its pros and cons can be a great start to safeguard them from online shopping fraud in the future. Discuss with them that a single click on a link is enough to get a computer infected.
Cybercriminals can locate a person's details online (including children) and use them to give them emails that are genuine or to trick somebody into thinking they have received a reward. This is referred to as "phishing". Clarify to your kids that they should never respond to unknown emails with personal details and that they should never click on links inside the text.
Pop-ups are another major problem. Since they prevent the vast majority of pop-ups from appearing, security tools and parental controls are the safest ways to monitor clicking here. However, explain to them if one falls for it, they must cautiously close it immediately.
Examine Your Financial Reports Every Month
You have probably known this, but it's important to review your bank statements, credit card statements, and credit reports every month. You must, however, conduct searches for your children as well. Unless their identification has been hacked, most minors do not have a credit score.
Cybercriminals can create credit cards using your child's name and birthdate, as well as their Aadhaar number. If this happens and goes unnoticed, it may have significant consequences for your child's financial well-being, career, and housing opportunities.
Once a year, you can review your credit report on free credit score websites and check if any problems are arising. Another option is to put double pins and password on all your banking options. This will make it so that a PIN you set is required to establish access to the accounts.
Get Security Software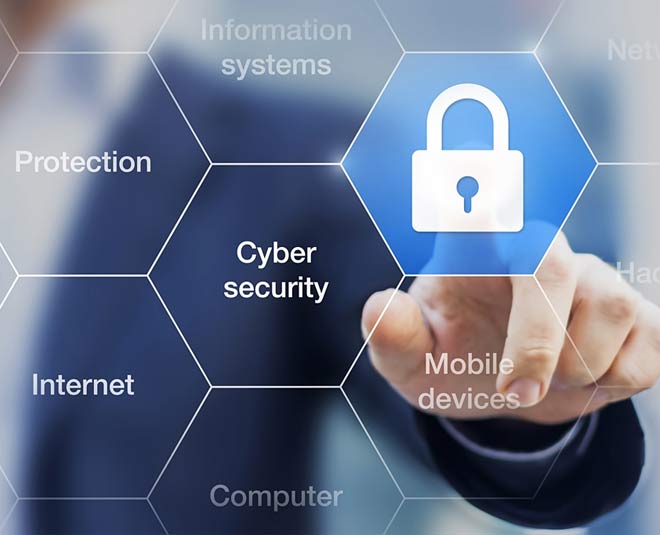 Every year, hackers create up to 130 million viruses, and any of them will invade your system without you doing a little more than visiting the wrong website. Previously, it was easy to see if the computer was corrupted because it would slow down and stop working normally.
However, cybercriminals are now skilled enough to hack computers with malware that is undetected by the operator. Security programme checks the things you can't see. The app will notify you as soon as a virus is identified. Most software will also remove pop-ups and suspicious websites, ensuring that children do not unintentionally click on inappropriate links.
Check The Website Before Making A Purchase
If your child has convinced you on buying something they want, however, the website is unfamiliar to you make sure to thoroughly check it. Start with the basic reviews and Quora questions. If that seems alright and you plan to make a transaction check the URL and other security. Instead of HTTP, the site's URL should begin with HTTPS. Look for a padlock icon in the address bar as well. Look for logos that indicate the platform is trustworthy, such as the company's ranking, on the website.
Adding Parental Control To Smart Devices
There are two ways to limit your child's ability to make smartphone transactions. Configure the device to require verification for all transactions, including in-app purchases. Use
Parental Control Setting And Applications
Websites, however, will continue to accept payments. That's why you will need to establish ground rules for making online transactions, such as not making any purchases without authorisation. Never give your children your financial details or allow them to save them on the account.
Check The App Store For Possible Options
Apps with parental controls will assist you in monitoring emails, social media accounts, texts, and other smartphone activities. Parental controls, such as Google SafeSearch, allow you to filter out pornographic content and explicit images, videos, and websites from search results. There are more such software's to protect your kids from online fraud while shopping, searching, or browsing the Internet. Being vigilant about such topics is the only way you can keep their safety as a priority; we hope the following tips will help you safeguard your child.
Stay tuned to HerZindagi for more such tips.