2020 had been a pretty torturous year to all of us. The year took a toll on the health, finances, relationships and whatnot. Not only that, due to the spread of the coronavirus, the world economies saw a major downfall and the growth rate of countries was also severely affected. Apart from the fear of catching the virus or losing a loved one, the anxiety levels of people rose during the strict lockdown that was imposed in all the affected countries. And people were eagerly waiting for the vaccine to end the raging pandemic.
Therefore, with all the hope and best desires, let's take a look at the numerological overview prediction of 2021 from celebrity numerologist and tarot card reader, Manish Malviya.
Number 1
The coming year will be full of happiness and all your past assignments will see the light of completion. Your life directions will change for good, your dreams for working in foreign countries might come true. The year will also prove to be great to get settled in other countries. Further, your financial status will grow and you can probably buy a vehicle such as a car or even a house. Try to limit your aggression as it can lessen your worries. 19 March to 22 June and 10 July to 20 September is a good period for you. It is advisable to eat spinach on Wednesday and do Suryanamaskar to better results.
Lucky Colour- Light Green, Orange and Red.
Lucky Days- Sunday, Wednesday and Friday
Lucky Numbers- 1, 5, 10, 14, 19, 23
Number 2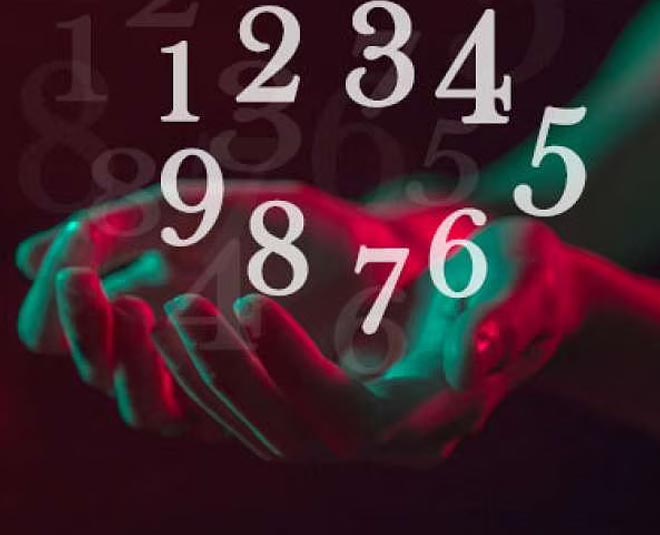 This year will regulate the ups and downs in your life. Your path will take you towards stability and in this year, you will face a tension between your heart and mind. But the decisions taken through your mind would help you more this year. You might also visit foreign lands to travel and will see financial gains. But it is to be noted that the income and expenditure will be directly proportional for you. Therefore make sure to save the money. The period between 20 May and 29 July will prove to eb really beneficial for you.
Lucky Colours-White, Light Green, and Pink.
Lucky Days- Sunday, Monday and Wednesday
Lucky Numbers- 1,10,19,6,15,24,2,11,20,29.
Number 3
If you work in a field where you use both, your knowledge and your brains then this year will surely prove to be very remarkable for you. A door to new possibilities and opportunities will open this year. Further, if you want to pursue your studies/researches and visit foreign for the same, then you might get lucky this year. In addition to that, you have to be careful while spending money, if you use your money wisely and save it, your savings will grow immensely. Execution of small ideas would work big for you. Recite the' Aditya Hridaya Strot' every Sunday and visit Lord Ganesha's temples every Wednesday.
Lucky Colours- Yellow, Orange and Green.
Lucky Days- Sunday, Wednesday and Thursday
Lucky Numbers- 3,12,23,30,1,10,19
Number 4
After many years of toiling and hard work, your problems will start vanishing this year and you will see lesser troubles in this year. All your efforts will be rewarded and your foreign dealings will also be completed. 20 March to 30 April and 21 May to 20 September will be special for you. Chant the Gayatri Mantra daily and eat green vegetables on Wednesday for gains.
Lucky Colours- Blue, Brown, Pink and White.
Lucky Days- Sunday, Monday, Wednesday, Friday.
Lucky Numbers- 6,15,24,1,10,19,28
Number 5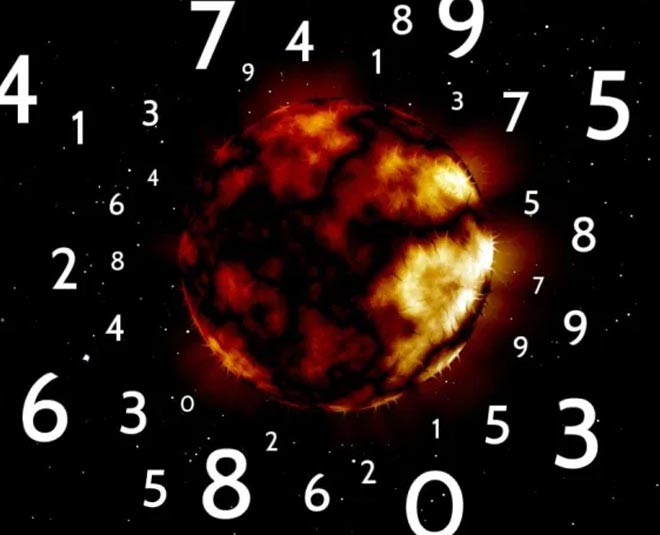 All the obstruction in work will be cleared this year and you might be able to fulfil them. From marriage to job, business, house and vehicle-related accomplishments. Plus, your bank balance will also rise and all-new opportunities are going to get a great response. Apart from that, those who are into business, they must use this year very efficiently as it is the optimal time for you. Leaving September and December, the rest of the year will be good for you. Worshipping Lord Ganesha every day and eating paneer and yogurt on Fridays can help you.
Lucky Colours- Green, Orange, Grey and White.
Lucky Days-Wednesday, Friday, Sunday
Lucky Numbers- 6,14,24,5,14,23
Number 6
All the material comforts that you were trying to collect, will come to you this year. New vehicles or a new house could possibly become yours in 2021. Further, there are good chances of going abroad plus, it is also a good time to buy diamond, emerald or gold jewellery. This year, there may be more trips. There may be a considerable increase in your economic situation And you can make use of your intelligence to take advantage of the opportunities that come this year. Mid-April to May-end and Mid-September-October-end time is going to be very impactful for you.
Lucky Colours- White, Pink, Green and Blue
Lucky Days- Monday, Wednesday and Friday
Lucky Numbers- 6,15,24,5,14,23.7,16,25.
Number 7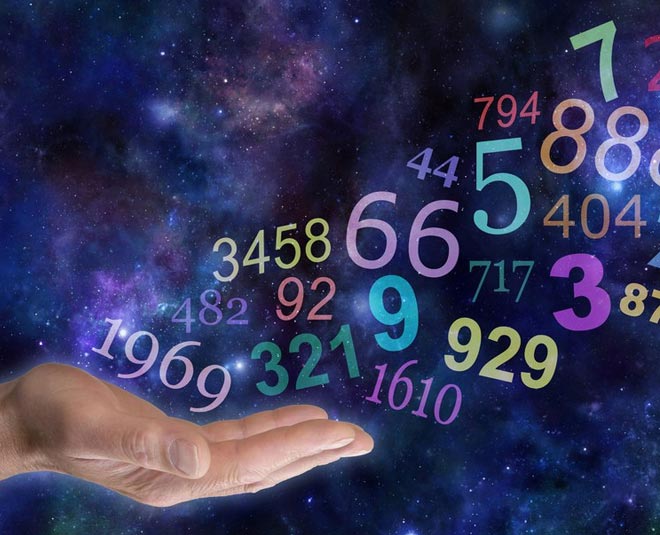 Be as active physically, as you mentally are, this year. As a great year is going to enter your life and you will be able to take advantage of it only when you work with your body and mind in synchronisation. Your new ideas will shine like a new light on your work area and will help you achieve great heights. If you accept life as it is, then you will be able to achieve every goal you have set. There will be exemplary progress in business and jobs, and then the economic situation will also progress further. From mid-June to the end of July you will be able to unlock a special achievement.
Lucky Colours- Cream, Grey, White, Pink and Green.
Lucky Days- Friday, Wednesday, Thursday and Monday
Lucky Numbers- 6,15,24,7,16,25,5,14,23.
Number 8
If you have been waiting for your promotion and transfer for a long time, then there are possibilities of its happening this year. Business people will succeed in their dealings and work. New opportunities will lead the way for a new direction in life. This year is good for selling property. This year will keep your mind away from troublesome thoughts. Not only that, this year will bring many opportunities for happiness, fun and outing. Use light green things on Wednesday and donate white things on Friday.
Lucky Colours- Light Green, Yellow and White
Lucky Days- Wednesday, Thursday and Friday
Lucky Numbers- 6,15,24,5,14,23.
Don't miss: Overview Year 2021 Horoscope: The New Year Life As Per Zodiac Signs
Number 9
You will get relief from life's struggles this year and may also get good results with less effort. If you control your speech and anger a little, you will avoid spoiling your work, which will open new doors of success for you. Income flow will also increase this year. Ans you will be able to meet the material needs of the family. January, March, September, October may be particularly effective. Read 'Aditya Hridaya Strot' and tie five green cardamoms in a green cloth and keep it with you.
Lucky Colours- Orange, Red and Green
Lucky Days- Sunday, Tuesday and Wednesday
Lucky Numbers- 1,10,19,9,27,5,14,23.
Don't miss: Tarot 2021 Overview: Will The Year Bring Positive Changes For Your Sunsign?
If you also have questions related to your future, health, studies and success, you can contact celebrity numerologist and tarot reader Manish Malviya at manishvmalviya@gmail.com or mobile number 9029310411. Stay tuned to Her Zindagi for more information like this.