Let's be honest, how many of you have never shied away from telling someone about your weight? Most women are not confident about their body shape and weight. This is why they end up lying or not just sharing when they are asked how much they weigh. You can be underweight or overweight but that doesn't take away from you who you really are!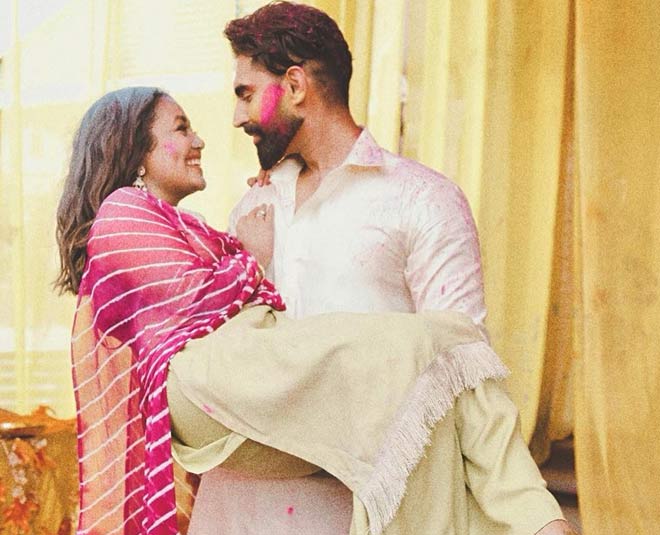 Well, there are just a few women who are confident about themselves and don't shy away from revealing their body weight. One such woman is Bollywood's most loved singer, Neha Kakkar. Neha Kakkar has collaborated with Punjabi singer Parmish Verma for a new song titled Diamond Da Challa. For a sequence, Parmish Verma picked her in his arms. Neha Kakkar posted this picture on her Instagram handle and wrote, "Parmish Kainda: Main Thakk Gaya, Aap Itne Heavy ho Neha @parmishverma. Waise he also says that I'm the Sweetest Person he's ever met! and I feel the same for Him. Anyway, 43 Kgs is my weight. What's Yours? #DiamondDaChalla. 26th Aug."
We love Neha Kakkar for her confidence. She is so comfortable in her skin and that's how we love ourselves!
Don't Miss: Neha Kakkar's House In Mumbai Looks Like A Royal Mansion, Here Are Inside Pictures
Fans Call Neha Kakkar Perfect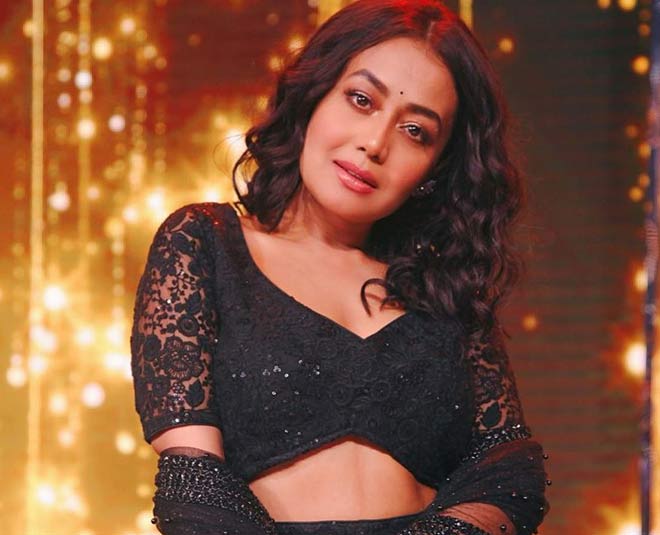 As soon as Neha Kakkar posted this picture, her fans couldn't keep calm and they flooded the post with love comments. Many of them told Neha that she was perfect at any weight. A fan wrote, "I have Always said this and Will say it Again and Again !!♥️ NEHA KAKKAR IS SIMPLY THE BEST, WITH HER RESPECTIVE ASPECTS !!♥️ MAY IT BE ANY HEIGHT, MAY IT BE ANY WEIGHT, ANYYYYTHINGGGG !! IT SIMPLY DOESN'T MATTER !! ♥️😌 WE LOVE NEHUUUU, UNCONDITIONALLY, THE WAY SHE IS !!♥️🙌🏻."
Another one wrote, "Nehuu you know what you're the best in anyway ♥ your weight, your height doesn't matter for us ♥🌸 your talent, your Hardwork and your kind hearted nature matters for us 🙈❤you're the best just the way you're ♥ and we #nehearts just lovee you so much for that ❤🌸."
Don't Miss: Neha Kakkar Slams Gaurav Gera, Kiku Sharda Over Body Shaming
Shraddha Arya Reveals Her Weight
Amidst all her friends and followers, television actress Shraddha Arya also commented on Neha Kakkar's picture. She wrote, "43????? Mine is 53...Oh God!!! I am such a Fatty!." How cute is that! Even though Shraddha clearly isn't okay with her body weight, she didn't shy away from revealing her weight on social media. Manali Trance singer commented, "Arree you're way taller also naaa."
Neha Kakkar On Her Lockdown Lesson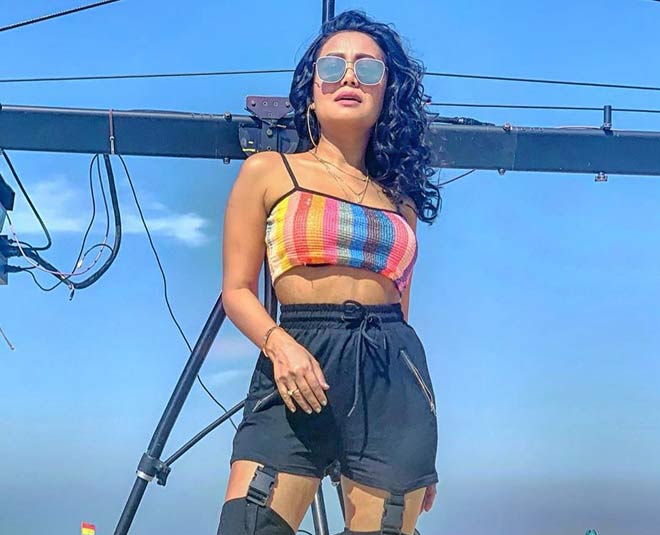 A few months back, comedians Kiku Sharda and Gaurav Gera in a spoof video made fun of Neha Kakkar's height and she didn't really appreciate it. In the video, they made fun of the singer's height and called her chhota bluetooth speaker and Neha Kankar. Neha Kakkar took to her social media and wrote, "Shame on these people for creating such negative and insulting content! My people know how much I appreciate comedy on me and otherwise but this one is ridiculous! Stop using my name, stop enjoying, dancing and acting to my songs if you hate me so much. Thankless people."
Sometime back Neha Kakkar during a live video talked about the lesson she learned during this lockdown and it is beautiful. She said that one needs to convince themselves that they are the most beautiful person. Neha shared that even if she has a short height, she knows that she is the most beautiful person and this is the approach everyone should have.
Well, we can't thank Neha Kakkar enough for this life lesson! It really takes a lot of accepting ourselves the way we are while others are making fun of our body shape and size. Agree? What's your take on Neha Kakkar revealing her weight on social media? Share your thoughts with us! For more celebrity stories, stay tuned!