The queen of hit Bollywood charts, Neha Kakkar has a huge fan base. One of the most popular celebs on Instagram, Neha Kakkar has given her voice to some amazing Bollywood songs like London Thumakda, Sunny Sunny, Manali Trance, Garmi among others. The singing sensation, Neha Kakkar is one of the most popular celebs today. Do you know, her journey to becoming Bollywood's most popular singers wasn't an easy one? It is an inspiring story!
Neha Kakkar has no Bollywood background, coming from Rishikesh, this girl =managed to carve a special place for herself with her beautiful voice in a short span. Many don't know that Neha Kakkar, who judged the last Indian Idol season 11 was once a contestant on the same singing reality show.
All these years, Neha Kakkar worked hard and reached this zenith. We all love Neha Kakkar for her voice but what if she makes it to the silver screen? Now imagine, what a treat it would be for her fans.
We have seen Neha Kakkar performing live, judging shows, acting in music videos. Next? We can't wait to see her act in movies?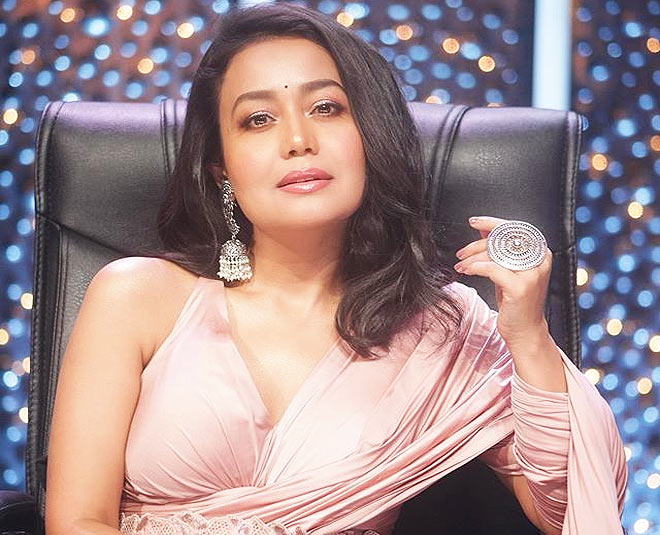 Well, some time back in an interview, Neha Kakkar talked about appearing in films. She shared that she will try her hand in acting. However, there is a condition! She will do that only when she is sure that the movie will be a big hit. While talking to IANS, Neha Kakkar shared that a lot of singers have tried their hand in acting but they have not been successful. She said, "Till now, singers who have tried their hands in doing films have not been successful. So, if in case I do it, I should be absolutely sure that the film becomes a big hit, then only I will do it otherwise I won't."
She further shared that if she plans to do it in the future, she will make sure that the movie is a big hit otherwise she won't take it up. "I wouldn't just do films for the sake of doing it. When I feel that yes this film will be a hit then only I will do it," she said.
Don't Miss: This Picture Of Neha Kakkar's 1 Room House In Rishikesh Will Inspire You To Keep Hustling
Don't Miss: Neha Kakkar's House In Mumbai Looks Like A Royal Mansion, Here Are Inside Pictures
We can't wait to see her on the big screen! We have seen her acting in videos and can say that she can make a mark on the big screen too! She was last seen in a music video titled Goa Beach which is sung by herself and her brother Tony Kakkar. This song also features Indian Idol host Aditya Narayan and Kat Kristian.
Neha Kakkar was last making headlines for her rumoured wedding with Aditya Narayan and also her shocking revelations about her last relationship with Himansh Kohli. For more stories around Neha Kakkar, stay tuned!