Mahima Chaudhary Joins Anupam Kher For A Special Photo Shoot, Is Seen 'Laughing Through Tears'
Mahima has lately recovered from breast cancer and is presently filming for her comeback film `The Signature'.
Actress Mahima Chaudhary, who recently revealed that she is battling breast cancer, posed with legendary actor Anupam Kher for a photoshoot while crying, then smiling and laughing.
Mahima has fully recovered and has returned to work. Presently in Lucknow, the actress is filming her upcoming film "The Signature" opposite Anupam Kher. Anupam has now released a touching video from his recent photoshoot with Mahima Chaudhry. Fans reacted emotionally to this on instagram.
Image Courtesy: Anupam Kher/ Instagram
Sharing the video with the fans, Anupam Kher wrote, "Sometimes you gotta laugh through the tears, smile through the pain so that you can live through the sorrows!". These wonderful pics are shot by @manichintamani on the sets of #TheSignature. #MahimaAndI #AgainstAllOdds #Hero #LifeIsBeautiful".
Don't miss:Iman Vellani: 5 Interesting Facts About The 'Ms Marvel' Actress.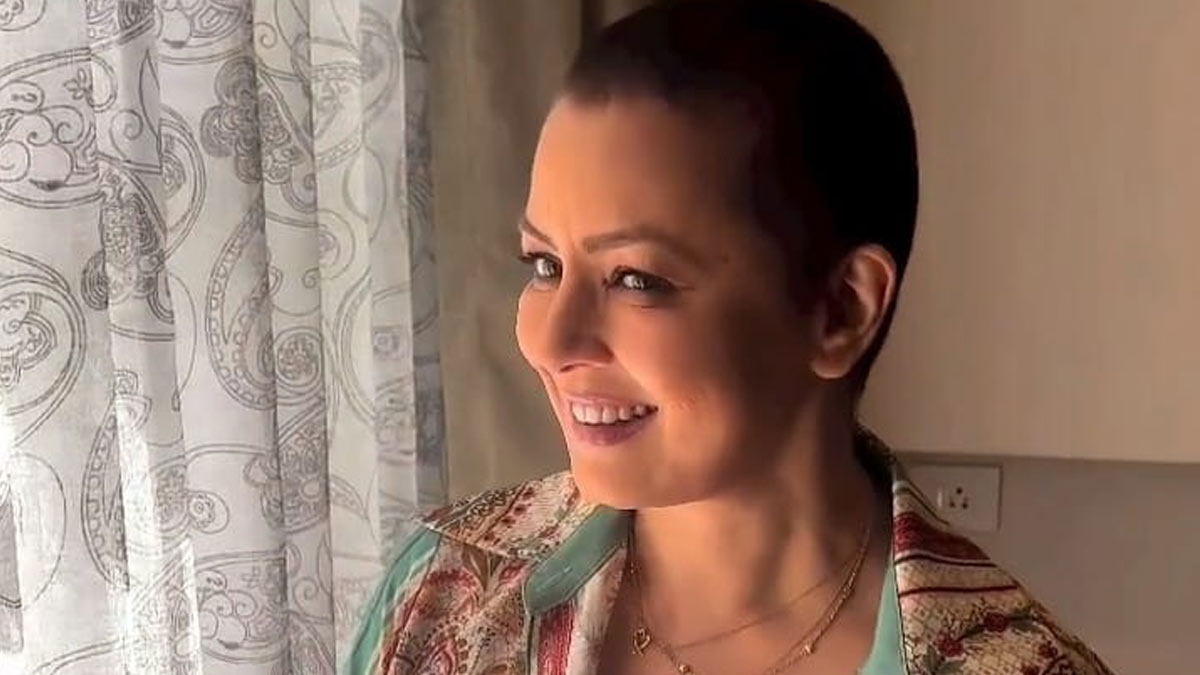 Image Courtesy: Anupam Kher/ Instagram
The news of Mahima recovering from cancer was shared by Anupam in a video shared by him on Instagram. In the video, she was seen talking to Anupam about how he approached her for the role in his upcoming film, "Surprisingly, ever since I lost my hair, I was getting a lot of calls for web series and this and that. And I was like, 'Oh my god, why am I getting calls now when I don't even have hair', so I didn't tell them. And I couldn't tell you that I can't do your film. You started rattling about the role and I told you I need to talk to you at night."
Don't miss:These Pics Of Kirron & Anupam Kher From Their Wedding, Younger Days Are Pure Gold!
Gajendra Ahire's film 'The Signature' is described as a "wonderful story of a common man." It is produced by K C Bokadia, a well-known producer. Anupam Kher and Mahima Chaudhary are currently working together for their upcoming film 'The Signature'.
Do share your thoughts with us on our Facebook page. For more such stories, stay tuned to HerZindagi!