Starting as the Indianised version of a popular American Reality Show, Fear Factor, Khatron Ke Khiladi was a fresh concept that was never seen on the Indian television screen before. However, with each passing year, the show managed to gain an amazing following in the country with its over the top stunts and tasks. Renowned Bollywood director, Rohit Shetty who was equally new to the small screen, stood out for his real self and being a tough taskmaster with a host of participating celebrities. With each season serving up a different flavour, there were still a few moments from the action show that made it to our list of favourites. Scroll down to find it out.
Shootout At Cape Town-
4 flags, 4 locks, taser guns. That's exciting. The contestants were made to rescue 4 flags locked inside boxes but with taser guns being shot in intervals, and trust us when we say, they are extremely painful. This was an elimination round task and thus, not all contestants went through the task, thank god!
Deep Freeze-
Locked in a glass box full of coloured tubes with crushed ice on a continuous flow from above, the contestants are supposed to separate the tubes according to the colours. The crushed ice didn't stop and neither did our hearts for them. Freezing out and going numb feels totally weird.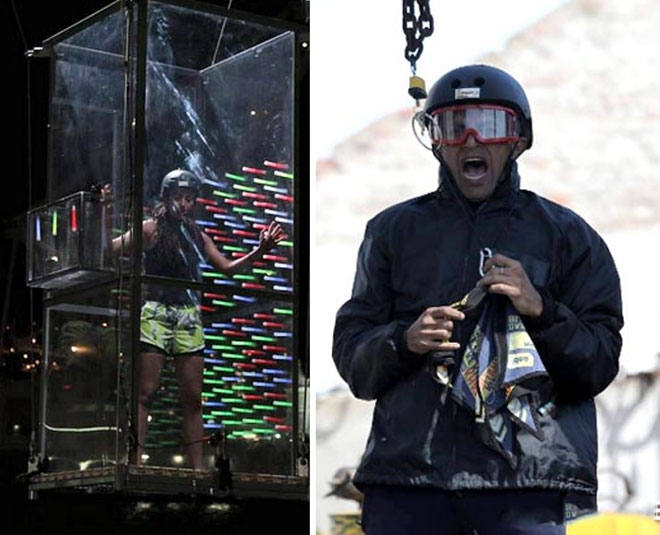 Khopdi Ka Khiladi-
Skulls seem fascinating to many but being able to rescue them from weird places is not something one dreams about. In season 05, the contestants were made to search for 3 skulls across water, snakes and crocodiles. Giving us the chills, literally.
Read more- Khatron Ke Khiladi Season 11: These Bigg Boss 14 Contestants Might Participate
Morgue Stunt-
When was being locked up in a morgue enough for Rohit Shetty? Well, he puts both the partners in them while one is being sucked out of air. That's the closest thing to death we've witnessed so far! The season had some of the popular faces like Aly Goni, Jasmin Bhasin, Jay Bhanushali who put in a tremendous amount of effort and dedication.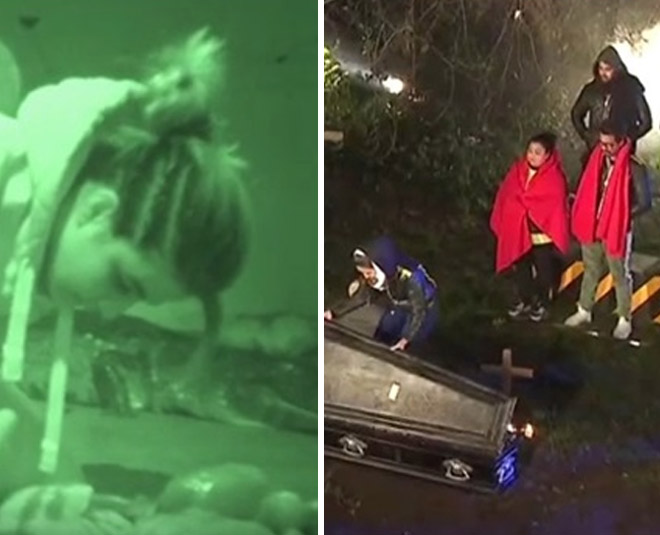 Waking The Dead-
Rats is something we encounter on a daily basis at home. But being locked in a coffin is scary. The contestants were locked into one alone, without partners, and asked to find keys to find a way out of the coffin. We would've passed out, straight up.
Meet the Crocodiles-
This task had to take the best place for us. In a crawled position, going inside a den full of baby crocodiles is a nightmare. The contestants had to find 3 bare chickens wherein the keys were hidden, little did they know, 1 key was tied to 1 of the baby crocodiles. Horrifying, isn't it?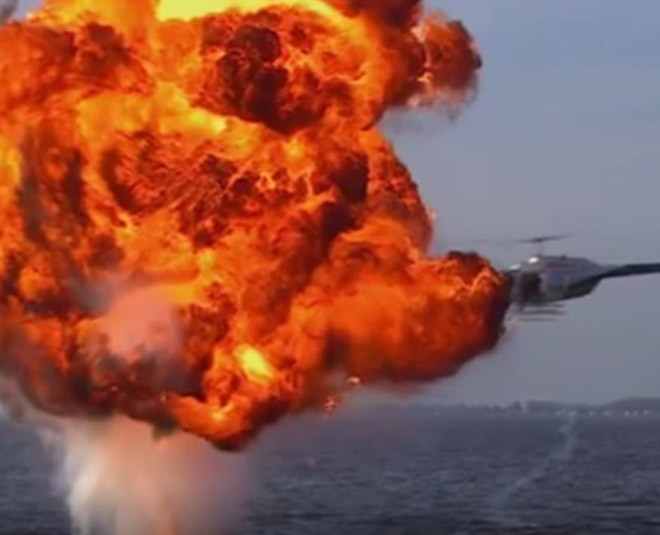 Bollywood Action-
Rohit Shetty and action come together everywhere. No doubt why Khatron Ke Khiladi has been one of the best reality shows in India. The finale of every season is a bang on. Season 10 finale was a typical bollywood movie action scene. Helicopters, blasting and explosion. A real life bollywood action scene retake.
The Haunted House-
What's more haunting than a spooky girl following you all over a haunted house? Well, the Khatron Ke Khiladi had gone through this exciting yet horrifying experience and honestly, we loved watching it.
Aly Goni
looked spooked in the entire episode. A haunted house is something on everyone's bucket list and getting it on camera is a lifetime memory. We want to go to a haunted house with our girl gang one day too.
Molten Wax-
Lying on a bed under the showers of 50 kgs of wax after being set on fire, the contestants are asked to push 3 buttons using a stick on various placements. The wax keeps dripping from the above bunker in the melted form on the contestants body and is extremely hot.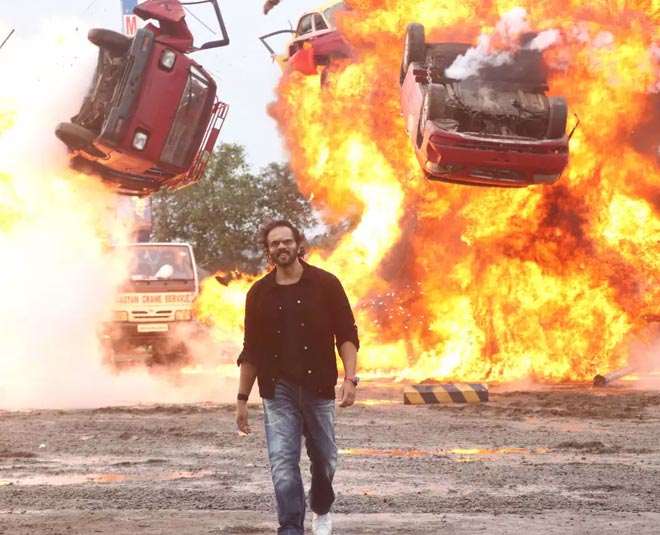 Creepy Crawlies-
This time, one out of the pair is put in a box which is later layered on top with the creepy crawlies, the Khatron Ke Khiladi Classic, and is meant to be rescued by their partner who is somehow in between the same situation too. One of them has to bolt nuts which are in between the crawlies in a small box. The bolts carry a number code which will help the partner rescue the other one who's being creeped on by the crawlies. Sounds gross, right?
Well, these were our favourites, which are yours? We are hoping to see many crazy and thrilling tasks in the coming finale week, are you excited too?