The Bigg Boss 14 finale is just around the corner, and fans can't keep calm to know who among all will win the title, trophy, and the cash prize of the reality show. From the list of top contenders, the most unexpected has to be Aly Goni, whose journey has been full of twists and turns.
He, who was just a supporter at the beginning of the show has managed to make it to the top, by becoming one of the strongest competitors. Going down the memory lane, we can say there have been tremendous changes in this Bigg Boss finalist. Allow us to take you on a quick trip to Aly Goni's journey so far!
Life Before Bigg Boss 14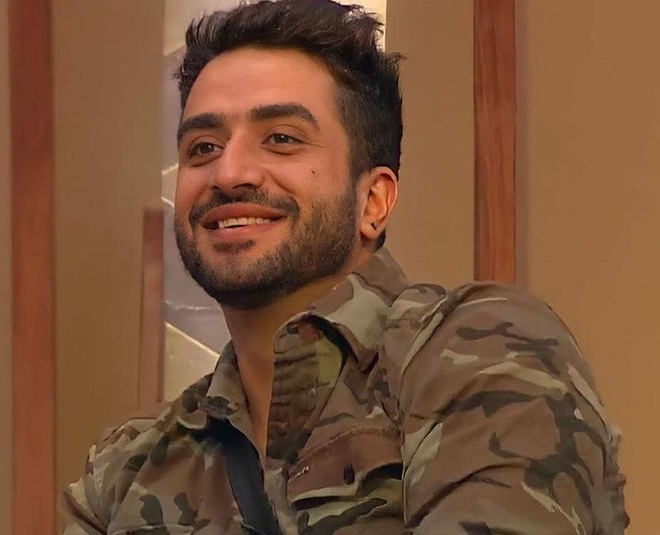 Before garnering much fame by participating in Bigg Boss season 14, Aly Goni was known for portraying Raju in Star Plus's Kuch Toh Hai Tere Mere Darmiyaan. His role in Star Plus's Yeh Hai Mohabbatein was also much loved. He made his debut on national television by participating in the reality show MTV Splitsvilla 5 in the year 2012. From there, the actor didn't look back and went on to become part of various shows and serials.
How Aly Goni Rose To Fame?

Given his good looks and great personality, Aly was one of the strong contenders on the reality TV show, MTV Splitsvilla 5. While he didn't win, he went on to do shows with popular directors, producers and actors like Ekta Kapoor, Divyanka Tripathi, etc.
Other than his career, the actor's dating life also played a significant role in making him popular. Before confessing to having a soft corner for actress Jasmin Bhasin, Aly was dating Serbian model Nataša Stanković. She, who also appeared on Bigg Boss is now married to cricketer Hardik Pandya.
Aly Goni's Bigg Boss 14 Journey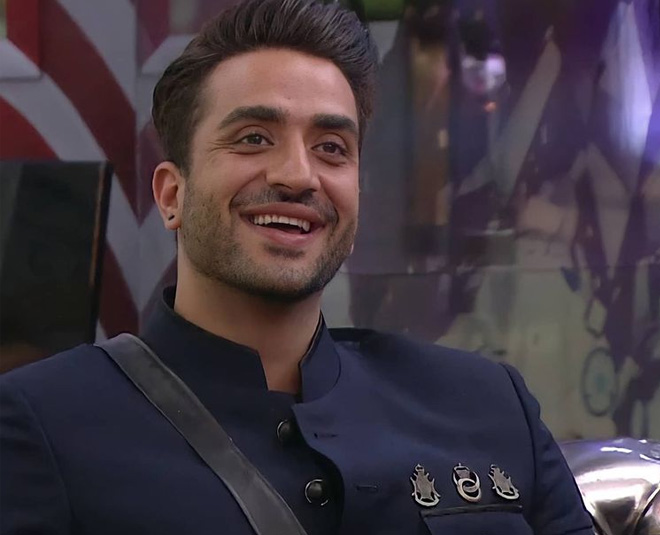 Entry & Re-entry In Bigg Boss House
There is hardly any other contestant, whose Bigg Boss journey was packed with so many twists and surprises like Aly's. The most mind-bobbling among all was his entry and re-entry in the controversial reality TV show. The first time he was seen on the show, he just appeared as a supporter of his best friend, Jasmin Bhasin. Shortly after Aly was made a wild card entry, he was evicted, in the bid to save Jasmin in a task. It all happened during a monthly challenge that was given to the contestants by Bigg Boss.
When Aly and Jasmin failed to complete the task, Bigg Boss asked them to mutually decide who will leave the house. Aly chose to get evicted, as he wanted Jasmin to win the game. Since Aly's entry brought positive energy to the house, Bigg Boss decided to bring him back.
Aly Goni's Re-entry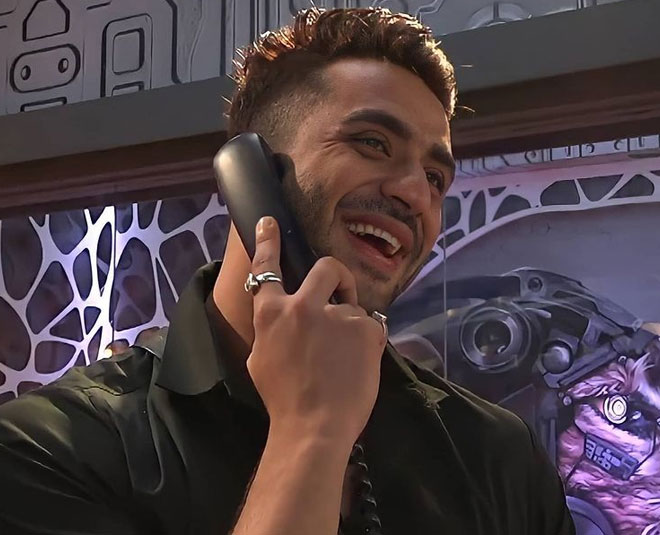 This never happened before that a wild card contestant was made to re-enter the house not once, but twice. This not only left fans surprised but also excited. With fans gripped to their TV screens on the one side, it was soon evident that Aly is firm to up his game in the show on the other side.
Aly Goni's Game Plan In Bigg Boss House
View this post on Instagram
Unlike his first month in the Bigg Boss house, the actor came back with a strong determination to become one of the strongest contestants. He was seen as more energetic and focused. Just after entering the house for the second time, he helped Rubina and Jasmin become friends again.
He turned the show more gripping by exposing his good friend Eijaz Khan's true face during the Weekend Ka Vaar episode. In a task called, the Galatfaimi Ke Gubbare, Aly confronted Eijaz.
He also continued his renewed game strategy after the first week of his re-entry in the Bigg Boss house. He was seen keener to win the other tasks allotted to house members. While this led to a rivalry with others, his game strategy definitely helped him to become a finalist.
Why Is Aly Goni One Of The Top Bigg Boss 14 Contenders?
View this post on Instagram
A lot of debate has been going on around why Aly Goni deserves to win the Bigg Boss 14 trophy. While many believe that he should win because he has made it to this far due to his game strategy, Aly's ardent fans say he should be Bigg Boss 14 title holder for the simple reason that he is a strong and opinionated player, but has hardly been seen picking irrational fights with others.
In fact, many not only appreciated his stand to let Jasmin go forward and win the game, but also that he didn't interfere in fights involving two of his closest pals in the house, Jasmin and Rahul.
Aly Goni's Ally In Bigg Boss House: Rahul Vaidya
View this post on Instagram
You simply can't afford to have zero friends or allies in the Bigg Boss. Not just because they will support you to move forward, or win the tasks in the game, but also because, you're in that house without family or gadgets for months. Aly Goni's closest ally after Jasmin was Rahul Vaidya, who instantly became buddies. While people were speculating there might be turf between the two, they surprised everyone with their bond and friendship.
Jasmin & Aly's Bond
View this post on Instagram
We have seen a lot of couples and friends in the Bigg Boss house over the seasons. Among all, Aly and Jasmine happen to be one of our favourites. We love how they take care, sacrifice and take a stand for each other. While they both entered the house as friends, it was after they spend time with each other that they decided they have strong chemistry. In the show, they also admitted having feelings for each other, which made their fans wonder if the two are soon tying the knot.
Aly Goni & Rubina Dilaik's Bond
Post Jasmine's eviction, Rubina and Aly became friends. While he was missing his close friend, Rubina came forward, comforted and supported Aly in good and bad. This all led to an incident when Aly declared Rubina her sister for life. While we can't simply get enough of their sister-brother love, many on the other hand think that being in Rubina's good book is just Aly's strategy. This is because he has hardly been seen supporting her during tasks or other activities.
Don't Miss: Tarot Card Reader Predicts Who Will Win Bigg Boss 14 Among Rahul Vaidya And Rubina Dilaik
Aly Goni's Biggest Fights On Bigg Boss 14
When it comes to fights, Aly Goni is known to have a short temper. So much so that even the host of the show, Salman Khan advised him to control his temperament. Here are some of the most controversial fights of Aly Goni with other family members:
Aly Goni & Rakhi Sawant
There is hardly any contestant who has not been challenged at least once by Rakhi for the sake of entertainment. And Aly in this case is no exception. While Rakhi happens to do everything on the show for the entertainment factor, she has also been seen crossing the line, not once but on many occasions. When the actress was found commenting on Jasmin and Aly's relationship, the actor didn't spare time in confronting her. He said that Rakhi is 20 years elder to him, and should mind what she is saying.
Aly Gony & Kavita Kaushik
View this post on Instagram
The fight between Kavita Kaushik and Aly left everyone in shock. While they didn't get along from the beginning, the matter just went on a different level when Aly angrily kicked the dustbin next to Kavita, almost hurting her. This all started after Kavita threw his shaving machine in the dustbin. He got so angry that he tried venting it all out by kicking the bin in the garden area.
Don't Miss: Bigg Boss 14 Live Updates: Rubina Dilaik Tries Grand Finale Outfit, Makers Announce BB 14 Awards
Aly Goni & Abhinav
Another big fight in the Bigg Boss house was between Aly Goni and Abhinav Shukla. During a task after Aly re-entered the Bigg Boss house the tension between them increased so much that Aly Goni was seen pushing Abhinav hard, When the tension between both didn't seem to settle down, the family members interfered to break them up. This all began when Rahul was seen favouring Aly and also when Aly was trying to provoke Abhinav. However, the incident ended any sort of friendship bond between the two.
Do let us know what do you think about Aly Goni and his game strategy so far by commenting on our Facebook page. Stay tuned to HerZindagi for more such stories.
Picture Courtesy: Instagram (alygoni, colorstv)